Policy & Advocacy Track | CEU Specialty 7
Advancing Indigenous Health Equity and Food Security
Policy is a major determinant of health among American Indians and Alaska Natives. This session will explore the complex factors that have contributed to high rates of obesity and diabetes among Indigenous Peoples in the United States, including, but not limited to, the disruption of Indigenous knowledge systems, commodity food offerings, displacement, and federal funding shortfalls.
Identify best practices for engaging with American Indian and Alaska Native Tribes and Villages.
Describe barriers to advancing Indigenous health equity in the 21st century.
Explain how state and federal food commodity programs can advance food sovereignty efforts.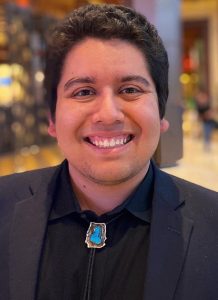 Alec Calac
MD-PhD Student, Pauma Band of Luiseño Indians, UCSD-SDSU Joint Doctoral Program in Public Health
Love this session? Spread the word on social media!
Browse more workshops by education track!