Program Admin/Operations Track | CEU Specialty 2
Grocery Shopping Made Easy: Using the Food Buying Guide
Are you wanting to use the Food Buying Guide app but unsure where to begin? Let us show you! Get hands-on practice on how to use the app to make grocery shopping simple. Please come to the session with the app downloaded on your iOS or Android phone.
Understand how to use the Food Buying Guide app to determine yield information.
Learn how to creating shopping lists and how to determine grain ounce equivalents in the app.
Get additional tools and resources to assist with grocery shopping.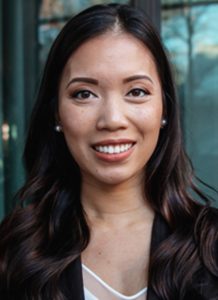 Melinda Nguyen, LD, MS, RDN
Senior Nutrition Specialist, Texas Department of Agriculture
Love this session? Spread the word on social media!
Browse more workshops by education track!