Research & Resources Track | CEU Specialty 1
Avoid Processed Foods: A Nutrition Sound Bite or a Sound Nutrition Bite?
We hear "avoid processed food" (PF) often. Is that sound nutrition advice even if the basis of some PF categorizations is neither processing nor nutritional quality, but the presence of ≥6 ingredients or additives including nutrients? Wise PF choices build nutritious diets and optimize scarce resources including time and money.
Identify and compare categorizations, such as NOVA, with other forms of dietary guidance.
Gain meal planning tips that help providers and consumers choose processed foods in the right quantity.
Learn to address problems associated with dietary advice that lacks clarity and confuses consumers.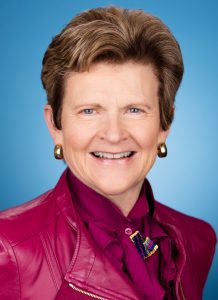 Julie Miller Jones, PhD, LN, CNS
Distinguished Scholar & Professor Emerita, St. Catherine University; Board Member, Grain Foods Foundation
Love this session? Spread the word on social media!
Browse more workshops by education track!