Nutrition Track | CEU Specialty 1
More Fruits & Veggies, Less Waste
Are you fresh out of ideas on how to get your children to eat their broccoli or apples? Discover new ways to have your children explore fruits and veggies and how to set up an exploration station. Learn best practices on how to store your fruits and veggies to last longer and how to save money by reducing waste.
Learn how to get children to eat more fruits and vegetables.
Get tips to store fruits and vegetables to last longer.
Learn to reduce food waste and save money.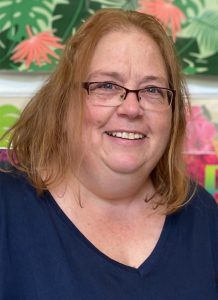 Lisa Zwiener, CCNP
CACFP Administrator, Positive Bright Start
Love this session? Spread the word on social media!
Browse more workshops by education track!