Management & Professional Development Track | CEU Specialty 6
Small Tweaks, Giant Peaks: Reframing Your Mindset
Are you feeling burnt out or unmotivated? Learn skills to reframe your mindset to create your best self and get strategies to help you find success. Whatever your roles and responsibilities entail, these best practices will help you level up and prepare for the future.
Discover how grit and resilience affect everyday tasks.
Get strategies for increased productivity.
Learn about activities that successful people make habits.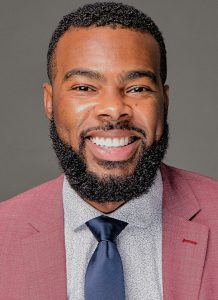 Daryl Williams Jr., MS
Founder, My Pursuit of Excellence LLC
Love this session? Spread the word on social media!
Browse more workshops by education track!