Fifteen scholarship opportunities will be available from the National CACFP Sponsors Association (NCA) for the 2023 National Child Nutrition Conference. The conference is to be held at the Manchester Grand Hyatt San Diego from April 10-14, 2023. Through the scholarship program, NCA is honored to recognize the professionals who are dedicated to ensuring that our nation's most vulnerable populations have access to nutritious food.
Each scholarship will include conference registration, four (4) nights' lodging at the conference hotel, and up to $300.00 toward transportation costs.
We'll also be awarding 15 additional scholarships to attend the conference virtually.
Apply online if you are a:
Sponsoring Organization
Family Home Provider
Child Care Center
Adult Day Care Center
Head Start
School District
At-Risk Afterschool Site
Emergency Shelter
Summer Food Site
Food Bank
Tribal Nation
Applications will be due by January 10, 2023 and recipients will be announced in early February.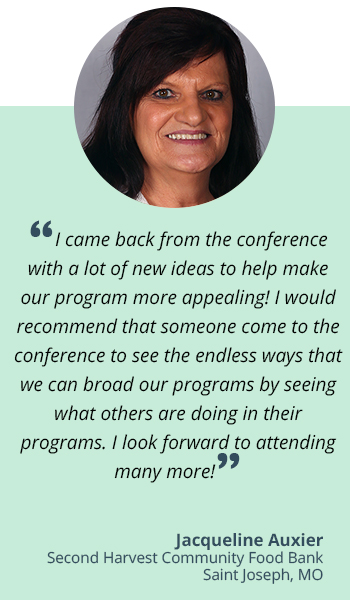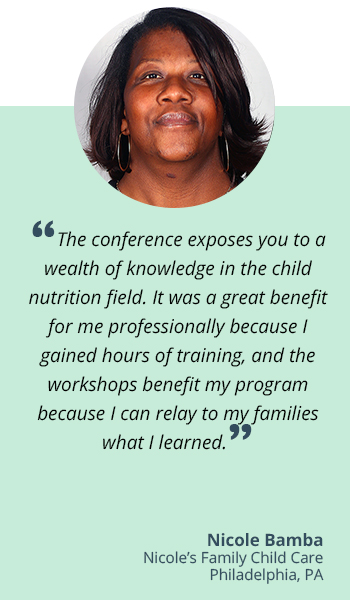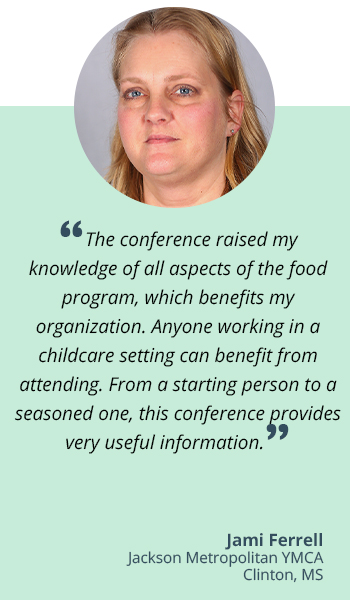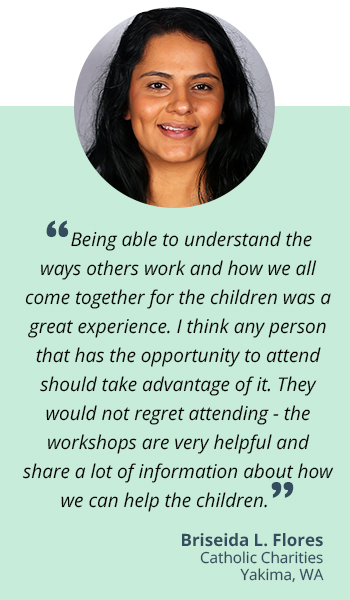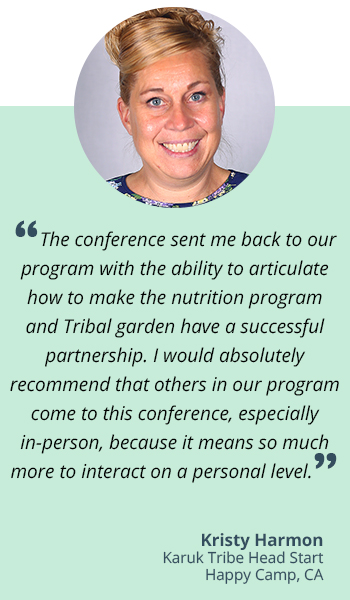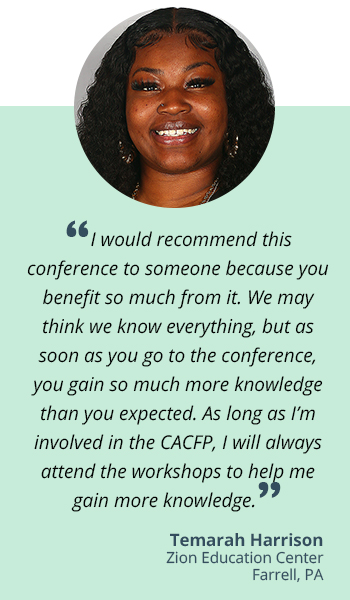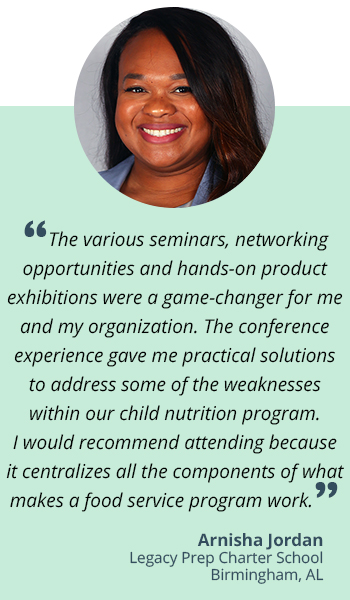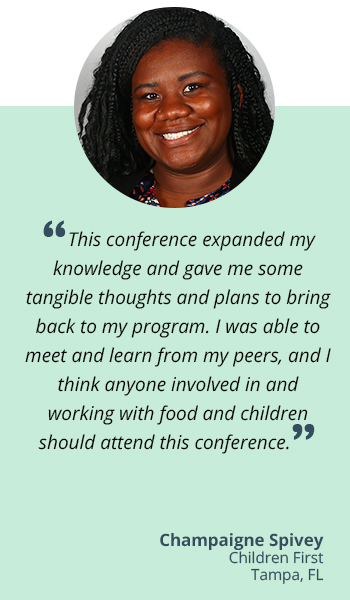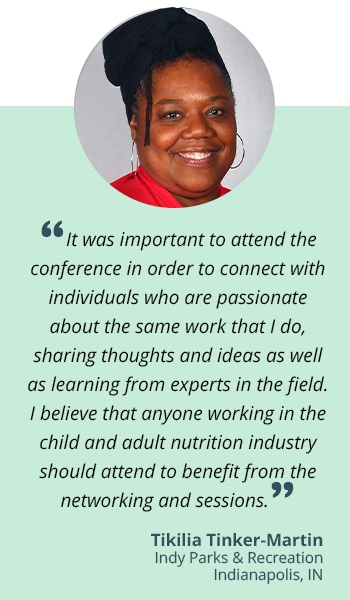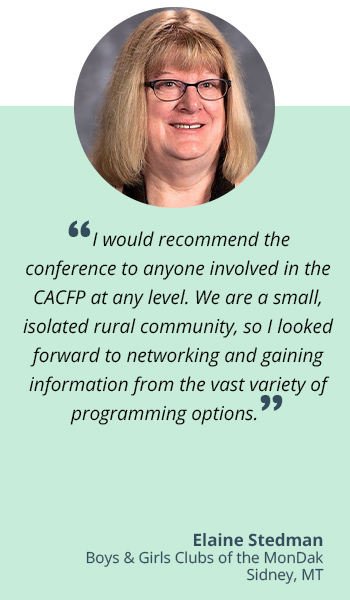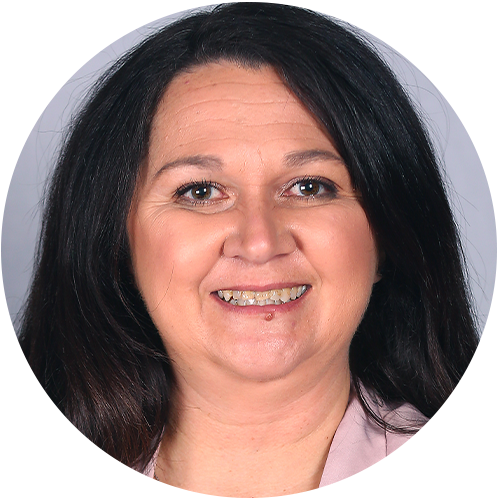 Amy Fales
BROC Community Action
Rutland, VT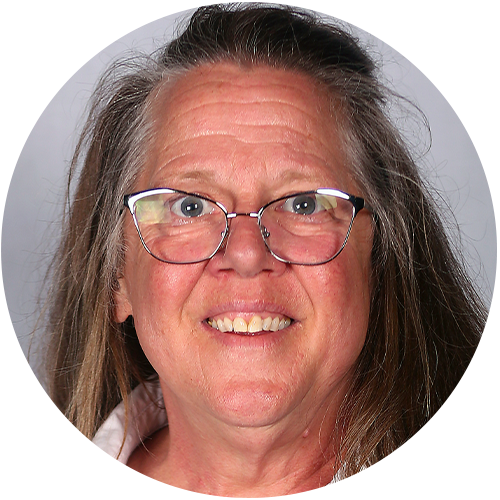 Denise Greene
West End Community Center
Providence, RI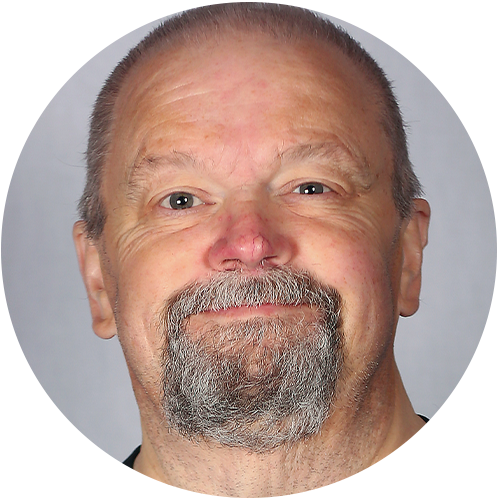 Benny Little
Dream Center Peoria
Peoria, IL
Erica Vega-Meza
Comite de Bien Estar
San Luis, AZ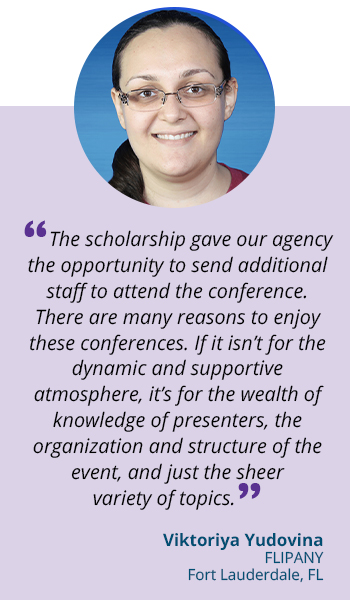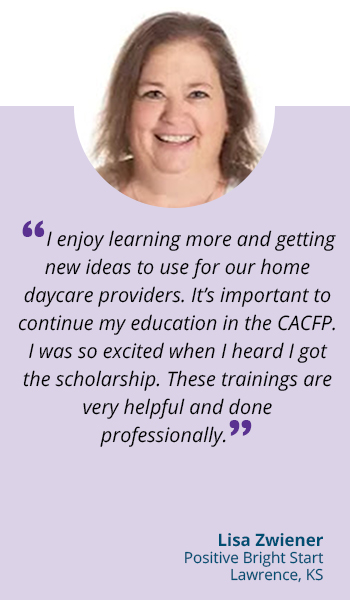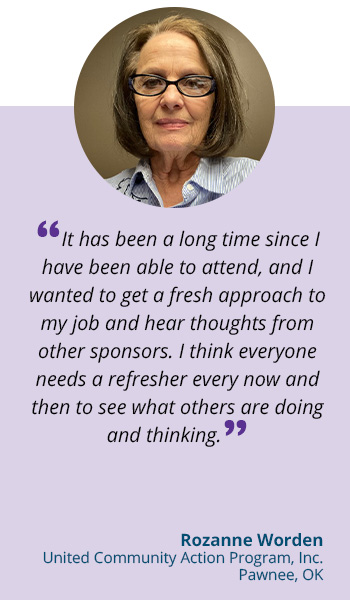 Eugenie Sellier, Feeding the Gulf Coast, Theodore, AL
Lorinda Duffy, Early Childhood Center, Bayfield, WI
Eileen Demelo, Head Start, Salem, OR
Diana Hughes, CEF Back To Basics, Port Gibson, MS
Stephenia Mcpherson, Montgomery Public Schools, Montgomery, AL
Michelle Scott, Lawrence County Community Action Partnership, New Castle, PA
Sara Thurston, Western Dairyland CACFP, Eau Claire, WI
Melek Yavuz, Child Care Solutions, Syracuse, NY
Kimberly Dumond, Catholic Charities Maine, Auburn, ME
Lisa Jimenez, Family Resource and Referral, Stockton, CA
Cora Shannon, Coramaze Child Care, Davenport, IA
Brandon Meline, Champaign Urbana Public Health District, Champaign, IL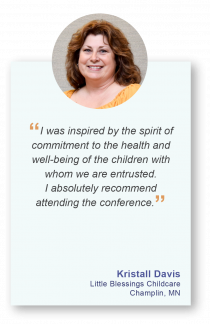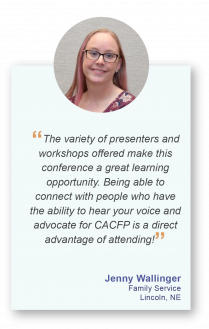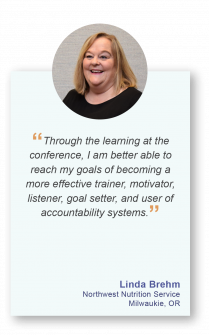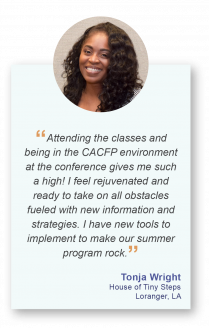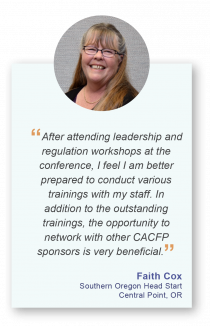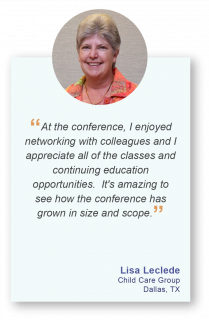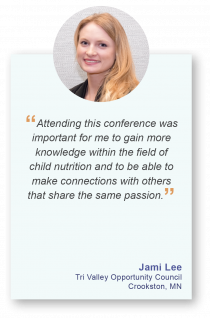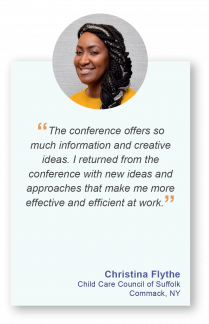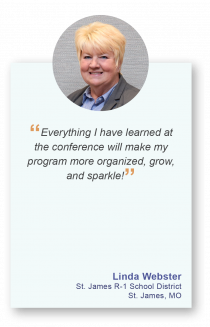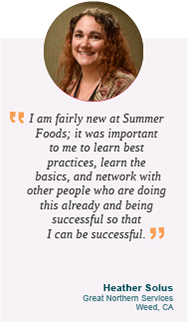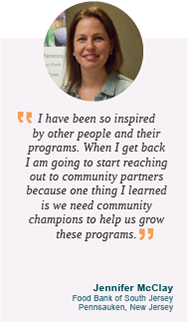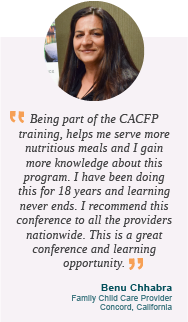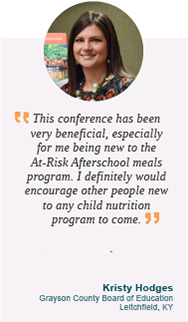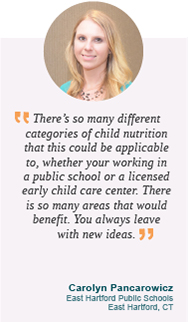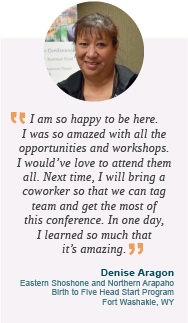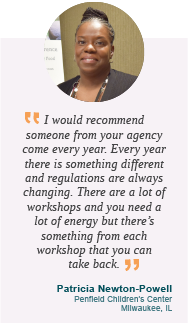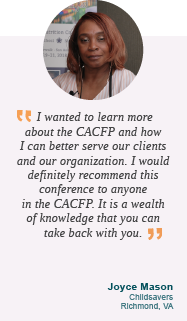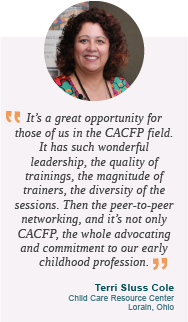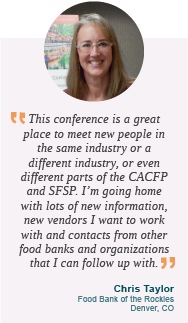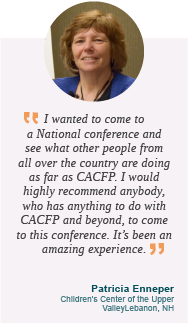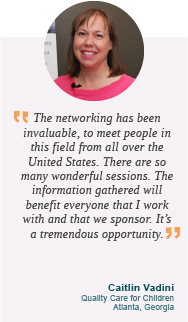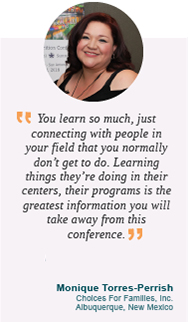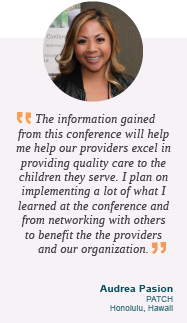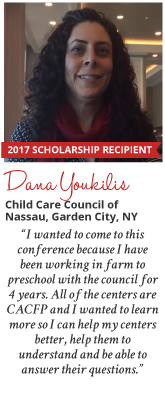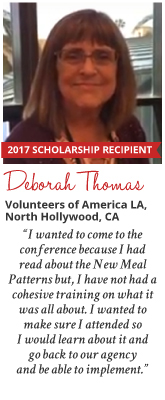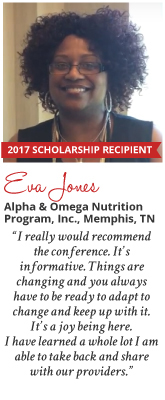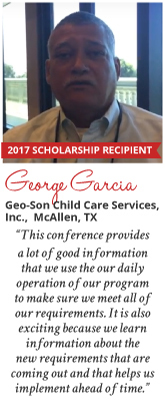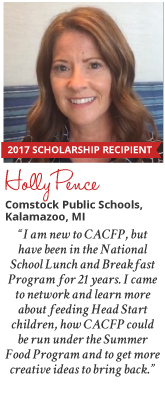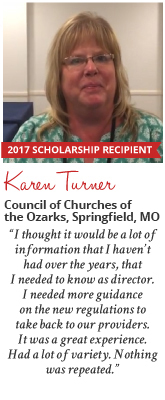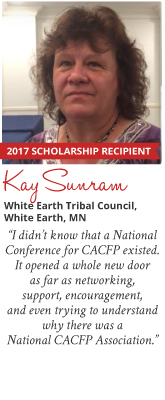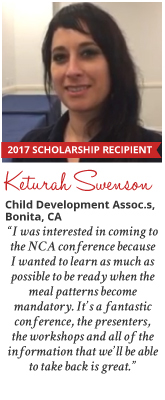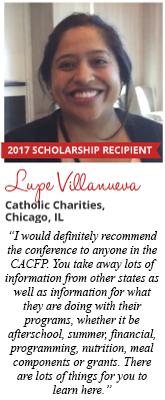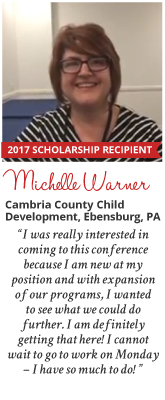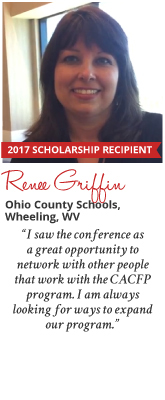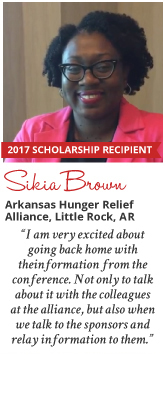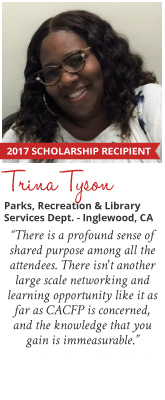 Cassandra Aldridge, Texarkana Special Education Center dba Opportunities Inc, Texarkana,TX
2016 - Orlando, FL
Jill Dockins, White River Planning & Development Dist, Batesville, AR
Afonda Johnson, Children's Hunger Alliance, Columbus, OH
Kristin Lampkins, 4C of Southern Indiana, Evansville, IN 
Della Stocks, Nutrition Plus, Goldsboro, NC 
Carrie Sullivan, Provider's Network, Lincoln, NE
2015 - Las Vegas, NV
Tina Clifton, St. Vincent de Paul, Coeur d'Alene, ID
Geri Langseth, SENDCAA, Fargo, ND
Lori Mendoza, Association for Supportive Child Care, Tempe, ZA
Deborah Noel, Kids Unlimited Services, Charlton, MA
Carol A. Payne, Better Child Care, Jacksonville, IL
2014 - New Orleans, LA
Patricia Carignan, Southern NH Services, Manchester, NH
Loraine Crump, Porter-Leath, Memphis, TN
Rebecca Lewis, Community Coordinated Child Care, Louisville, KY
Cody Robinson, Child Nutrition Services, Tecumseh, NE
Suzanne Zanella, YMCA of Greater Pittsburgh, Pittsburgh, PA
2013 - Minneapolis, MN
Edna Bonitto, Coordinated Child Care, St. Petersburg, FL
Colleen Downing, The Nurturing Center, Kalispell, MT
Patrice Siergiey, Capstone Community Action - CCFP, Barre, VT
Abby Silva, Educational Service District 112, Vancouver, WA
Sue Smith, Child Care Network, Seymour, IN
2012 - Austin, TX
Ryan Abernathy, Regional Food Bank of Oklahoma Oklahoma City, OK
Tamee DeCoursey, Community Action of Southeast Iowa Burlington, IA
Deborah Holt, Alabama Family Health, Inc. Montgomery, AL
Lorraine Scuccimarra, Chile Care Council of Dutchess and Putnam, Poughkeepsie, NY
Sara Teece, Square One Springfield, MA
2011 - Memphis, TN
Gail Bultman Family Resources Network/SDSU Brookings, SD
Debbie Haub Clarke County Extension HP Osceola, IA
Billie Jo Meehan Child Care Resources Network Buffalo, NY
Beth Woerner Child Nutrition Services Washington, KS
2010 - Buffalo, NY
Nancy Allaband, Catholic Charities Dover, DE
Ruvine Jimenez, Benton Franklin Community Action Committee Pasco, WA
Ann McQuerry, Hawkeye Area Community Action Prog. (HACAP) Hiawatha, IA
Tosha Smith, Illinois Action for Children Chicago, IL
Bea Stellflug, Hi-Line Home Programs, Inc. Glasgow, MT
2009 – Bellevue, WA
Heidi Brown, Chelan-Douglas Community Action Center Wenatchee, WA
Terry Fox, TKT Family Resources Lawrence, GA
Melissa Horten, Chautaugua Opportunities, Inc. Jamestown, NY
Cathy Weisbrod, Child Day Care Association St. Louis, MO
2008 – Nashville, TN
Shirley Buckman, Central Kentucky Community Action Lebanon, KY
Janice Kirby, Mountainview Day Care Nutrition Program Marysville, WA
Karen Lechene, The Access Agency CACFP Willimantic, CT
Margie Steinecker, Square Meal, Inc. Boyceville, WI
2007 – Indianapolis, IN
Debbie Bennett, Helping Hands Food, Program New Castle, OK
Laura Brinker, YWCA of Lima Lima, OH
Maria Navarro, Child Care Resources Network Buffalo, NY
Vivian Parker, ABC Nutrition Program Camden, TN
Sue Perry, River Valley Family Day Care Services Huntington, WV
2006 – San Antonio, TX
Denise Andrews, For the Children Vica, OK
Debora Harris, Santa Barbara Family Child Care Center Santa Barbara, CA
Billy Moore, Southeast Nutritional Mattero, LA
Julie Reed, Family Child Care Marine Corps Air Station Beaufort, SC
Lisa Smith, Child Day Care Association Maryville, IL
2005 – Chicago, IL
Debbie Haub, Clarke County Extension HP Osceola, IA
Suey Linzmeier, Southeast Alaska Child Care Food Program Juneau, AK
Charlotte Oliphant, Catholic Family and Child Services Yakima, WA