Research & Resources Track | CEU Specialty 3
Nutrition Education with the Greater Baton Rouge Food Bank
Let's talk about nutrition education! Here at the Greater Baton Rouge Food Bank our nutrition education is comprised of two programs, Pick a Better Snack and Pick it, Try it, Like it. Learn more about the programs and how to implement, plan, prepare, and teach them. Discover how we overcame obstacles with each program and how they helped grow our nutrition education initiatives.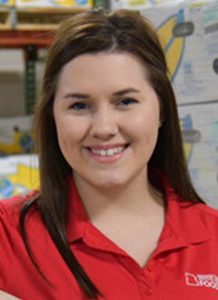 Jordyn Barlow
Senior Manager of Nutrition Services, Greater Baton Rouge Food Bank
Love this session? Spread the word on social media!
Browse more workshops by education track!