Featured Speaker | CEU Specialty 1

Offering Comfort, Resilience and Hope During Challenging Times
Sesame Workshop is the nonprofit educational organization whose mission is to help all children grow Smarter, Stronger, and Kinder. During these times where children, families, service providers, and educators are experiencing constant uncertainty and change, there is an ongoing need to offer ways to foster well-being, in mind and body. Sesame Street in Communities at ssic.org, offers resources and professional development to support health habits, resilience, and ways to mitigate the effects of a global pandemic. Engaging children and grownups alike, our model tackles the difficult challenges while offering comfort and hope for the future. Join Dr. Betancourt, Senior Vice President for U.S. Social Impact, in discovering how familiar Sesame Street friends and free bilingual resources can be part of the every day moments between service providers, educators, and trainers meeting the needs of our youngest children and their families.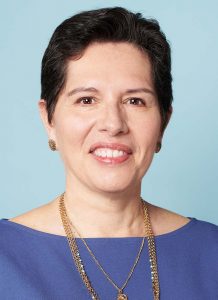 Jeanette Betancourt, MA, MS, EdD
Senior Vice President for U.S. Social Impact, Sesame Street Workshop
Love this session? Spread the word on social media!
Browse more workshops by education track!