Posts Tagged 'meat alternate'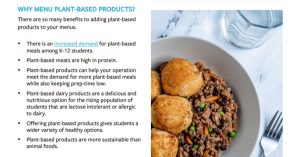 As plant-based products are becoming more popular among school-aged children, consider how you can incorporate them into your menu. Did you know that serving plant-based products can actually save you money while allowing you to provide a greater variety of food to those in your care? Our partners at the Humane Society of the United States have amazing resources to help you add more plant-based options to your menu!
Read More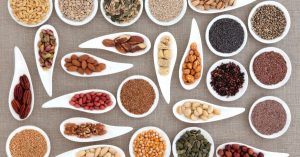 Can peanuts, tree nuts, seeds or soy nuts be served to meet the full meat/meat alternate for a meal?
Read More