Since 1986 the National CACFP Sponsor Association (NCA) has been the leading national organization for sponsors who administer the USDA Child and Adult Care Food Program (CACFP). We provide education and support to CACFP sponsors of all sizes from across the country and strive to improve communication between individual sponsors and between the sponsors and their supervising government agencies.
A National Platform for the Child and Adult Care Food Program Community, we promise to continue to uphold our mission, bringing you:
Sponsor information on legislation, regulation, and advocacy issues,
Shared resources among the entire CACFP community,
Engaging and informative annual conferences - offering the largest CACFP networking and training opportunities in the nation
Blake Stanford,

CMP
Chair
Rhonda Kobylecky,
CMP, CCNP
Chair-Elect
Denise Andrews,

CMP, CCNP
Treasurer
Alix Pasillas,

CMP, CCNP
Secretary
Deborah Gillison-Wilson

,

CMP, CCNP
Gabriela Rangel,

CMP, CCNP
Annetta F. Rutland,

CMP, CCNP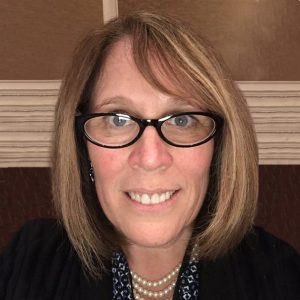 Lisa Mack is the CEO and president of NCA, responsible for working with the board of directors to develop and implement the long-term operating plan to ensure the growth and success of the National CACFP Sponsors Association. Central to that plan is managing member and partner relationships, resource and product development, and training and conference programming. Lisa previously served as the director of corporate communications for a food service software corporation where she was responsible for client communications and newsletters, user group conferences, and partnerships with industry organizations such as Second Harvest, Research Chefs Association, Women's Foodservice Forum and the Society for the Advancement of Food Service Research. Lisa is a graduate of Pace University with a BBA.
It's kind of fun to do the impossible. ~ Walt Disney
---
x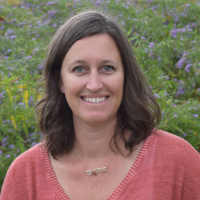 Elizabeth Sherman is the association's director of operations and your first point of contact for inquiries regarding memberships, conference registrations, product orders and certification applications. She manages the certification program along with daily administrative tasks such as database maintenance, financial deposits, social media updates and data entry.  Elizabeth was a CACFP provider for several years in South Dakota before moving to Texas 10 years ago.  Since then, she has spent the majority of her administrative professional career with the City of Round Rock's Parks and Recreation Department, most recently as office manager.

There are still many causes worth sacrificing for, so much history yet to be made. ~ Michelle Obama
---
x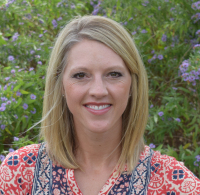 Jennifer Basey has served in many roles for the association including membership, website, conference, sales, and education. Jennifer serves currently as our certification coordinator. Jennifer graduated from Texas A&M with a BA in business administration, then went on to obtain her Master of Education degree from Texas State University. Jennifer spent ten years in the education field as an elementary teacher and later on became an instructional coach working directly with teachers.

No act of kindness, no matter how small, is ever wasted. ~ Aesop
---
x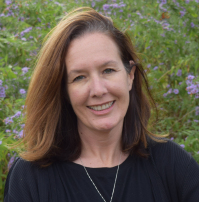 Alexia Thex is our director of policy and partnerships charged with expanding NCA's advocacy on policy matters and advancing the mission and interests of association members and stakeholders while forming mutually long-term, mutually beneficial partnerships with corporations and organizations that fit the mission of NCA. After earning a Master of Education degree in exercise physiology from the University of Texas at Austin and while working to develop health and wellness programs, Alexia realized the lack of funding available, which led her to a career in development. She has raised funds for several organizations, first for the Downtown Houston YMCA and then for the Holocaust Museum Houston. Using her professional development expertise, Alexia has worked with the schools her children have attended to help them maximize their fundraising potential.
Unless someone like you cares a whole awful lot, nothing is going to get better.  It's not. ~ Dr. Seuss
---
x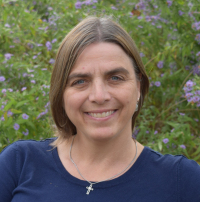 Laurie McDonnell is the organization's accounting assistant, with her primary responsibilities including processing accounts payable and tracking accounts receivables. She also tracks the monthly budget and prepares financial reports and documents for the association. With a bachelor's degree in marketing from Virginia Tech, McDonnell has worked in different marketing communications roles in a variety of different industries including window treatment, industrial gardening equipment and engineering software and hardware. Over the last few years, she has been very involved in her children's schools and the PTA. This included 6 years as an executive officer; three of these years as budget coordinator and treasurer of an elementary school PTA.
You are never too old to set another goal or to dream a new dream. ~ C.S. Lewis
---
x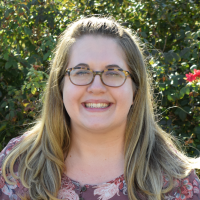 Halley Ramirez is our senior administrative assistant primarily responsible for contact management. She makes it possible to get education resources and policy information delivered directly to over 95,000 members of the CACFP community by ensuring information accuracy and integrity. Halley graduated from California State University of Bakersfield with a BA in child, adolescent, & family Studies. Her career history includes administrative responsibilities coupled with team leadership. In addition, she also has employment and volunteer experiences with various childcare facilities.
There is a loftier ambition than merely to stand high in the world. It is to stoop down and lift mankind a little higher. ~ Henry Van Dyke
---
x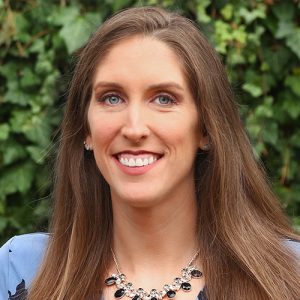 Chloe Smith is our senior marketing communications specialist. She maintains the NCA's website, creates and sources content for publication online and in weekly eNews, manages and designs the association's graphic elements, produces segmented communications for members and marketing efforts, and develops showcase materials, training modules and webinar materials. Chloe previously worked in collegiate athletic communications, and also served as the marketing coordinator for the indie video game Brukel. She graduated from Central Arkansas with a BA in mass communications and earned her MS in sport management from Eastern Michigan.
Real change, enduring change, happens one step at a time. ~ Ruth Bader Ginsburg
x
---
x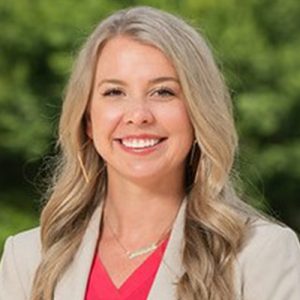 Hannah Morris is our event specialist and is primarily responsible for planning the National Child Nutrition Conference. She organizes all aspects of the conference, including hotel logistics, volunteer opportunities, workshops, speakers, attendee experiences and assists with marketing the conferences. Hannah graduated from the University of South Carolina with a BS in Hospitality Management. She has planned events for various Marriott/Hilton properties and assisted with multiple hotel openings. Hannah is a member of the National Association of Catering & Events, which provides ongoing education and access to a large network of event professionals.
Today is your opportunity to build the tomorrow you want. ~ Ken Poirot
x
---
x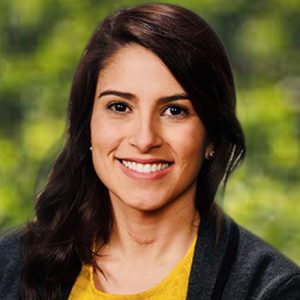 Isabel Ramos-Lebron, MS, RDN, LD is our nutrition education specialist, whose primary function is to develop nutrition education materials & provide informational webinars on nutrition to support stronger program operations.  She has a strong background & passion in working with low-income communities of various cultural backgrounds, while working on graduate research projects and working in the nonprofit, food banking environment for eight years. Isabel has an MS in Nutritional Sciences and is a registered dietitian and nutritionist. She believes that all children and adults should have access to balanced, nutritional foods to aid in childhood development and adult health in the long term.
x
x
---
x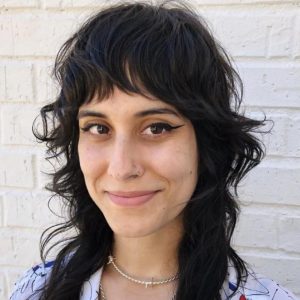 Ariana Noorzaie is our membership & registration coordinator. She has a degree in family & child development from Texas State University, and is an active volunteer and advocate for housing & food justice and animal welfare in her community. She is passionate about ensuring healthy, affordable access to food for all and believes that an equitable and just society is most successful when people help take care of each other.
Drop by drop, a river is made. ~ Afghan Proverb
x
x
---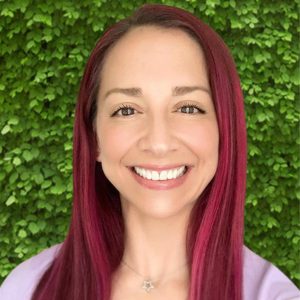 Brittany Uribe is our virtual event specialist, who is primarily responsible for planning and coordinating all webinars and virtual events, including those during the National Child Nutrition Conference. Brittany graduated from Florida State University with a BS in Family and Child Science. She began working for a CACFP sponsor in South Florida in 2013 and grew passionate about expanding CACFP training opportunities and educational resources.

x
x
x
---
x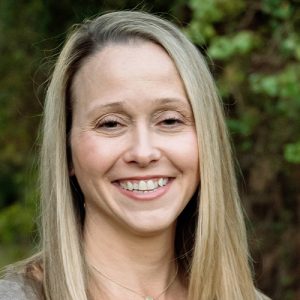 Melissa Wilder, MPH, RD, LD is our partnership specialist.  Melissa is charged with the main task of forming mutually long-term and beneficial partnerships with corporations and organizations that fit the mission of NCA.  She began her work with the CACFP back in 2003 with the Harris County Department of Education's Head Start program.  She comes to us with years of CACFP implementation experience.  Melissa is a native Texan and graduated from Texas Tech University with her Bachelor of Science in Nutrition and Dietetics.  She has her Master's of Public Health with an emphasis in Health Education/Promotion from the University of Texas – Health Science Center – School of Public Health.  She is also a registered and licensed dietitian.  She is passionate about educating children and adults on using food for medicine.  She wants to support the mission of NCA by helping to ensure that children  have access to healthy nutrient dense foods to support child development and growing into healthy active adults. 
Let no one ever come to you without leaving better and happier.  Be a living expression of God's kindness:  kindness in your face, kindness in your eyes, kindness in your smile. ~ Mother Teresa
x
---
x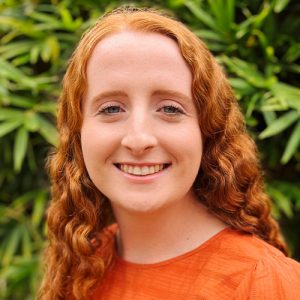 McKenzie Brunner is our policy and outreach specialist, responsible for tracking nutrition policy trends and legislation and serving as a subject matter expert for CACFP. She is also tasked with developing nonprofit partnerships and promoting collaboration among CACFP providers. McKenzie received her Master's of Global Policy from the University of Texas at Austin. With a background in international development and foreign policy, McKenzie is passionate about increasing food security through promoting equitable policy and cross-sector collaboration.
x
x
In 1986, we started as a small, Midwestern association with these few founding members Gaylene Barstow (Nebraska), Thora Cahill (Illinois) Lucille Patterson (Colorado), Cheryl Flaatten (Iowa) and Valerie Cable (Kansas).
We are now a more inclusive association, reaching friends in every state and Puerto Rico, across all seven USDA Regions. Thanks to our founders and to all our members for your support and faith in us throughout these years!
The National CACFP Sponsors Association Friend of CACFP Award honors and recognizes an individual who has demonstrated a commitment to supporting and improving the USDA Child and Adult Care Food Program (CACFP) through leadership and initiative. Individuals awarded have made significant and demonstrable contributions to the CACFP through advocacy, legislation, education or professional endeavors that exemplify a positive impact or advancement of the program.
The National CACFP Sponsors Association Friend of SFSP Award honors and recognizes an individual who has demonstrated a commitment to supporting and improving the USDA Summer Food Service Program (SFSP) through leadership and initiative. Individuals awarded have made significant and demonstrable contributions to the SFSP through advocacy, legislation, education or professional endeavors that exemplify a positive impact or advancement of the program.
Lifetime Achievement Award