Since 1986 the National CACFP Sponsor Association (NCA) has been the leading national organization for sponsors who administer the USDA Child and Adult Care Food Program (CACFP). We provide education and support to CACFP sponsors of all sizes from across the country and strive to improve communication between individual sponsors and between the sponsors and their supervising government agencies.
A National Platform for the Child and Adult Care Food Program Community, we promise to continue to uphold our mission, bringing you:
Sponsor information on legislation, regulation, and advocacy issues,
Shared resources among the entire CACFP community,
Engaging and informative annual conferences - offering the largest CACFP networking and training opportunities in the nation
Kati Wagner,

CMP, CCNP
President
Robin Paul,

CMP, CCNP
Vice President
Melissa Moore,

CCNP
Treasurer
Rhonda Kobylecky, CMP, CCNP
Rhonda Kobylecky,
CMP, CCNP
Secretary
Rhonda Kobylecky, CMP, CCNP
Denise Andrews, CMP, CCNP
Denise Andrews,

CMP, CCNP
Denise Andrews, CMP, CCNP
Gabriela Rangel, CMP, CCNP
Gabriela Rangel,

CMP, CCNP
Gabriela Rangel, CMP, CCNP
Annetta F. Rutland, CMP, CCNP
Annetta F. Rutland,

CMP, CCNP
Annetta F. Rutland, CMP, CCNP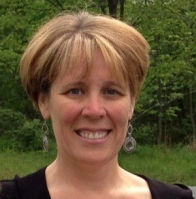 Lisa Mack is the executive director responsible for working with the board of directors to develop and implement the long-term operating plan to ensure the growth and success of the National CACFP Sponsors Association. Central to that plan is managing member and partner relationships, resource and product development, and training and conference programming. Lisa previously served as the director of corporate communications for a food service software corporation where she was responsible for client communications and newsletters, user group conferences, and partnerships with industry organizations such as Second Harvest, Research Chefs Association, Women's Foodservice Forum and the Society for the Advancement of Food Service Research. Lisa is a graduate of Pace University with a BBA.
It's kind of fun to do the impossible. ~ Walt Disney
---
x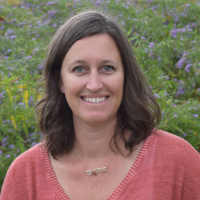 Elizabeth Sherman is the association's manager of operations and your first point of contact for inquiries regarding memberships, conference registrations, product orders and certification applications. She manages the certification program along with daily administrative tasks such as database maintenance, financial deposits, social media updates and data entry.  Elizabeth was a CACFP provider for several years in South Dakota before moving to Texas 10 years ago.  Since then, she has spent the majority of her administrative professional career with the City of Round Rock's Parks and Recreation Department, most recently as office manager.

There are still many causes worth sacrificing for, so much history yet to be made. ~ Michelle Obama
---
x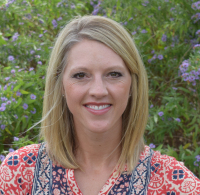 Jennifer Basey has served in many roles for the association including membership, website, conference, sales, and education. Jennifer serves currently as our programs associate responsible for design and administration of resources for most committees. Jennifer graduated from Texas A&M with a BA in business administration, then went on to obtain her Master of Education degree from Texas State University. Jennifer spent ten years in the education field as an elementary teacher and later on became an instructional coach working directly with teachers.

No act of kindness, no matter how small, is ever wasted. ~ Aesop
---
x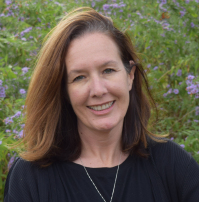 Alexia Thex is our director of policy and partnerships charged with expanding NCA's advocacy on policy matters and advancing the mission and interests of association members and stakeholders while forming mutually long-term, mutually beneficial partnerships with corporations and organizations that fit the mission of NCA. After earning a Master of Education degree in exercise physiology from the University of Texas at Austin and while working to develop health and wellness programs, Alexia realized the lack of funding available, which led her to a career in development. She has raised funds for several organizations, first for the Downtown Houston YMCA and then for the Holocaust Museum Houston. Using her professional development expertise, Alexia has worked with the schools her children have attended to help them maximize their fundraising potential.
Unless someone like you cares a whole awful lot, nothing is going to get better.  It's not. ~ Dr. Seuss
---
x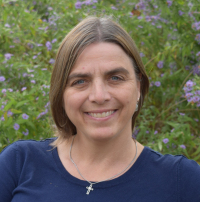 Laurie McDonnell is the organization's accounting assistant, with her primary responsibilities including processing accounts payable and tracking accounts receivables. She also tracks the monthly budget and prepares financial reports and documents for the association. With a bachelor's degree in marketing from Virginia Tech, McDonnell has worked in different marketing communications roles in a variety of different industries including window treatment, industrial gardening equipment and engineering software and hardware. Over the last few years, she has been very involved in her children's schools and the PTA. This included 6 years as an executive officer; three of these years as budget coordinator and treasurer of an elementary school PTA.
You are never too old to set another goal or to dream a new dream. ~ C.S. Lewis
---
x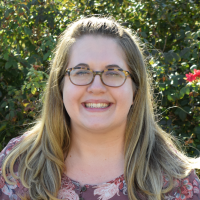 Halley Ramirez is our administrative assistant primarily responsible for contact management. She makes it possible to get education resources and policy information delivered directly to over 95,000 members of the CACFP community by ensuring information accuracy and integrity. Halley graduated from California State University of Bakersfield with a BA in child, adolescent, & family Studies. Her career history includes administrative responsibilities coupled with team leadership. In addition, she also has employment and volunteer experiences with various childcare facilities.
There is a loftier ambition than merely to stand high in the world. It is to stoop down and lift mankind a little higher. ~ Henry Van Dyke
---
x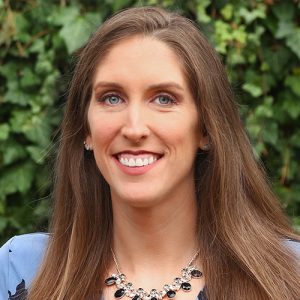 Chloe Smith is our marketing communications specialist. She maintains the NCA's website, creates and sources content for publication online and in weekly eNews, manages and designs the association's graphic elements, produces segmented communications for members and marketing efforts, and develops showcase materials, training modules and webinar materials. Chloe previously worked in collegiate athletic communications, and also served as the marketing coordinator for the indie video game Brukel. She graduated from Central Arkansas with a BA in mass communications and earned her MS in sport management from Eastern Michigan.
Real change, enduring change, happens one step at a time. ~ Ruth Bader Ginsburg
x
---
x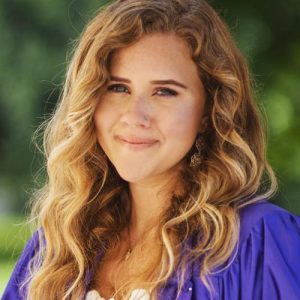 Josie Johnson is our policy and partnerships coordinator, working to support the director of policy and partnerships. Josie graduated from Texas Christian University with a BS in nutritional sciences. While studying nutrition, she directed her internships and education toward issues related to food insecurity and nutrition public policy work. She was selected as a 2019 Zero Hunger Intern through the Congressional Hunger Center in Washington, D.C., where she spent 10 weeks learning the ins and outs of anti-hunger policy. Josie has had the opportunity to work with children in research projects and employment, and is passionate about making sure children have access to healthy foods and nutrition education.
x
---
x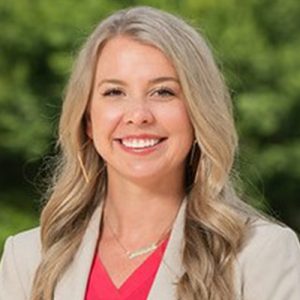 Hannah Morris is our event specialist and is primarily responsible for planning the National Child Nutrition Conference. She organizes all aspects of the conference, including hotel logistics, volunteer opportunities, workshops, speakers, attendee experiences and assists with marketing the conferences. Hannah graduated from the University of South Carolina with a BS in Hospitality Management. She has planned events for various Marriott/Hilton properties and assisted with multiple hotel openings. Hannah is a member of the National Association of Catering & Events, which provides ongoing education and access to a large network of event professionals.
Today is your opportunity to build the tomorrow you want. ~ Ken Poirot
x
---
x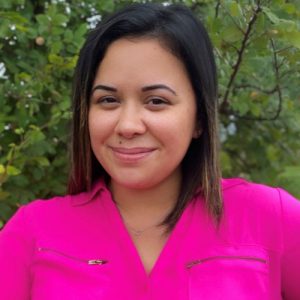 Chantal-Marie Grinstead is our executive assistant and administrator, supporting management, the Board of Directors and the team in accounting, payroll and project management roles. She comes from a background in construction management and logistics, where she worked closely with state and city institutions to update schools and public libraries to ensure adherence to current ADA and health code standards. She has worked closely with her children's schools and PTAs, serving on boards at two campuses and helping with many fundraisers. She serves as an administrative volunteer for a local wildlife preservation land trust and she, along with her children, participate in debris clean-up drives at her local hiking trails.
The world always seems brighter when you've just made something that wasn't there before. ~ Neil Gaiman
x
---
x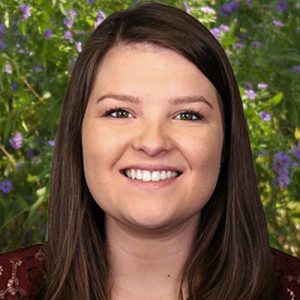 Megan Yarber is our event specialist managing NCA's virtual events, as well as assisting with the National Child Nutrition Conference. She oversees all aspects of virtual events, including speaker management, programming and communications. A graduate of Oklahoma State University, Megan joins NCA with 10 years of event experience. Her professional background includes managing events on both the federal and state levels with a focus on Training & Technical Assistance. Megan is certified in Virtual Event & Meeting Management and enjoys finding new ways to improve an attendee's event experience. 
You don't have to be great at something to start, but you have to start to be great at something. ~ Zig Ziglar
In 1986, we started as a small, Midwestern association with these few founding members Gaylene Barstow (Nebraska), Thora Cahill (Illinois) Lucille Patterson (Colorado), Cheryl Flaatten (Iowa) and Valerie Cable (Kansas).
We are now a more inclusive association, reaching friends in every state and Puerto Rico, across all seven USDA Regions. Thanks to our founders and to all our members for your support and faith in us throughout these years!
The National CACFP Sponsors Association Friend of CACFP Award honors and recognizes an individual who has demonstrated a commitment to supporting and improving the USDA Child and Adult Care Food Program (CACFP) through leadership and initiative. Individuals awarded have made significant and demonstrable contributions to the CACFP through advocacy, legislation, education or professional endeavors that exemplify a positive impact or advancement of the program.
The National CACFP Sponsors Association Friend of SFSP Award honors and recognizes an individual who has demonstrated a commitment to supporting and improving the USDA Summer Food Service Program (SFSP) through leadership and initiative. Individuals awarded have made significant and demonstrable contributions to the SFSP through advocacy, legislation, education or professional endeavors that exemplify a positive impact or advancement of the program.
Lifetime Achievement Award