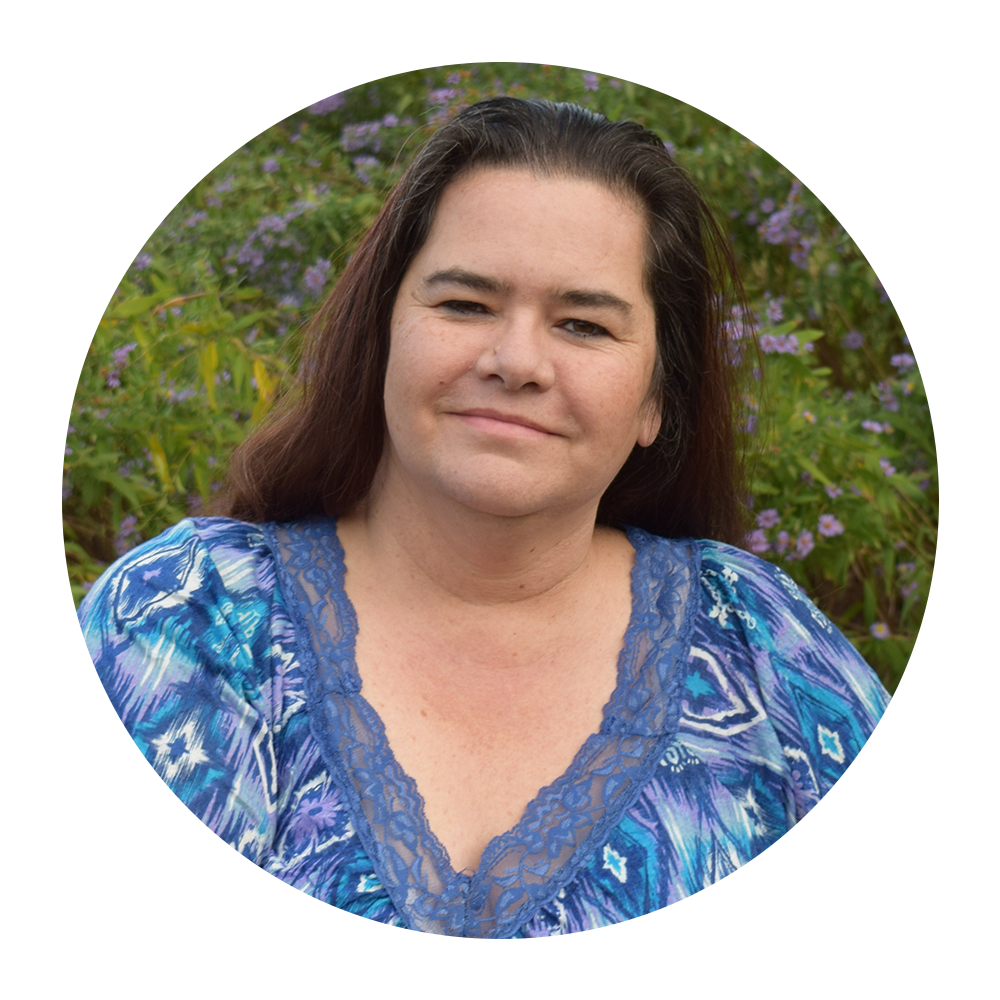 "You may have many years of experience and knowledge, but not the degree to go along with that. This certification is a way of recognizing and validating what we do every day and our passion for CACFP."
Rhonda Kobylecky, CCNP, CMP
Acelero Learning
Requirements for CACFP Certification
CACFP Child Nutrition Professional (CCNP)
CACFP Operator or Administrator
Education
(16) Hours in Specialty 1
(16) Hours in Specialty 1, 2, or 3
Experience
(3) Years
Education
Associate's Degree or higher
(16) Hours in Specialty 1
Experience
(1) Year
Education
Associate's Degree or higher
(12) Hours in Specialty 1
(4) Hours in Specialites 2 or 3
Experience
(1) Year
CACFP Management Professional (CMP)
CACFP Operator with at least 3 years of agency administration
Education
(4) Hours in Specialties 1 or 2
(4) Hours in Specialties 5 or 6
(8) Hours in Specialties 4 or 7
Experience
(8) Years
Education
Associate's Degree or higher
(4) Hours in Specialities 1 or 2
(4) Hours in Specialties 5 or 6
(8) Hours in Specialties 4 or 7
Experience
(5) Years
Education
(12) Hours in Specialites 1 or 2
(12) Hours in Specialties 5 or 6
(12) Hours in Specialties 4 or 7
(24) Hours in Specialties 1-7
Experience
(5) Years
Continuing Education Units
Earning Continuing Education Units (CEUs)
The purpose of CEUs is to provide job-related professional development and growth experiences. Annual training (earning CEUs) is a requirement to earn and maintain your CACFP Certification. All training should be within the last 5 years. Candidates can earn continuing education credits in any of the following ways:
Webinars & Online Training Participation
Workshops/Trainings/Conference Attendance
Secondary Learning Coursework
Calculating Hours
Click Here for Calculating CEUs Worksheet
CEUs should be recorded in one-hour increments and completed within the last 5 years. They must be equal to a minimum of one hour in length. Trainings that are thirty minutes in length are accepted but must be added accordingly to equal one hour.
If using your degree to qualify for the certification, the classes you took to satisfy the degree cannot be converted to CEUs. 
Examples: 
Two thirty-minute trainings = 1 CEU 
Three-hour training = 3 CEUs
1.5-hour training = 1 CEU
Requirements can also be met by taking relevant college courses.
1 Credit Hour College Course = 16 CEU Hours
2 Credit Hour College Course = 32 CEU Hours
3 Credit Hour College Course = 48 CEU Hours
CEU Specialties
Education credits should be self-declared in one of these following categories:
Specialty 1. Nutrition
Nutrition is the study of nutrients in food, how the body uses them, and the relationship between diet, health, and disease. The CACFP strives to teach lifelong healthy habits, decreasing obesity and increasing physical activity.
e.g., Understanding Whole Grains, CACFP Best Practices, Infant, Child & Adult Nutrition, Child Obesity Prevention, Physical Activities for Children, Eating Behaviors, Dietary Guidelines, Special Diets, Food Allergies, CACFP Substitutions, Picky Eaters, Breast Feeding, CACFP Meal Patterns, Creditable Foods, CN & Manufacturer Labeling
Specialty 2. Program Operations
CACFP Operations consist of the tasks that are performed to support the requirements of the CACFP program. For example, a provider may take training on how to keep records that are required to participate in the CACFP. Trainings to learn how to properly plan a menu to meet CACFP requirements or how to review and process claims are other examples.
e.g.,  Record-Keeping, Menu Planning, Meal Patterns, Claims Processing, Meal Service, Program Monitoring, Food Handling
Specialty 3. Training & Technology
Training and Technology CEU credits consist of train-the-trainer workshops you may attend designed to give you the tools to teach others. It can also include workshops to learn CACFP software for uses such as record keeping, menu planning, or determining how to ensure you are meeting food crediting minimums. For example, training on the use of the USDA Food Buying Guide can be applied here.
e.g.,  Training Strategies, CACFP Software, Train-the-Trainer
Specialty 4. Program Administration
CACFP Administration consists of the activities that are related to operating a CACFP sponsoring organization or state agency with regards to the food program specifically. For example, a director or manager may take trainings on ways to develop corrective action plans or how to enroll a new site. Classes like these which address how to administer the food program, are counted in this specialty.
e.g.,  Serious Deficiency, CACFP Management Plans, Program Integrity, Enrollment, Eligibility Determinations, NDL, Program Eligibility, Program Appeals, Program Eligibility, Foodservice Vendor Management
Specialty 5. Financial Management
Financial management may be defined as planning, organizing, directing and controlling the financial activities of an organization.
e.g., Budgeting, Claims, Cost-Allocation, Financial Management, Accounting, OMB Super Circular, Procurement, Administrative Payment Systems, Program Review and Audit Requirements
Specialty 6. Management
Management is the act of overseeing or supervising a team or organization. The CEU's in this category do not have to be CACFP specific and can include trainings like leadership, how to engage teams, developing a succession plan, and working with a board of directors.
e.g., Staffing, Marketing, Communications, Governing Bodies
Specialty 7. Civil Rights & Policy
CACFP Civil Rights training is required annually with the purpose of informing compliance and enforcement against any type of discrimination in all FNS nutrition programs and activities. Policy training consists of CACFP regulations, USDA guidance, and Congressional action while advocacy sessions include topics of public support or recommendations for the CACFP.
e.g., Civil Rights, CACFP Advocacy, CACFP Regulations, Child Nutrition Reauthorization, IOM
Note: Make sure to label each of your documents with its corresponding Specialty.
For over thirty years, our association has been elevating the professional standards of our community.
Now, we have the means to recognize those who continually go above and beyond with true passion for the program and what it means to millions of children.