How to Start a Garden at Your CACFP Site
In our new blog series, we're going to be walking you through the steps of how to start and maintain your own garden. This first post is all about how to get started. Stay tuned for more information on planting, maintenance, harvesting and keeping children engaged.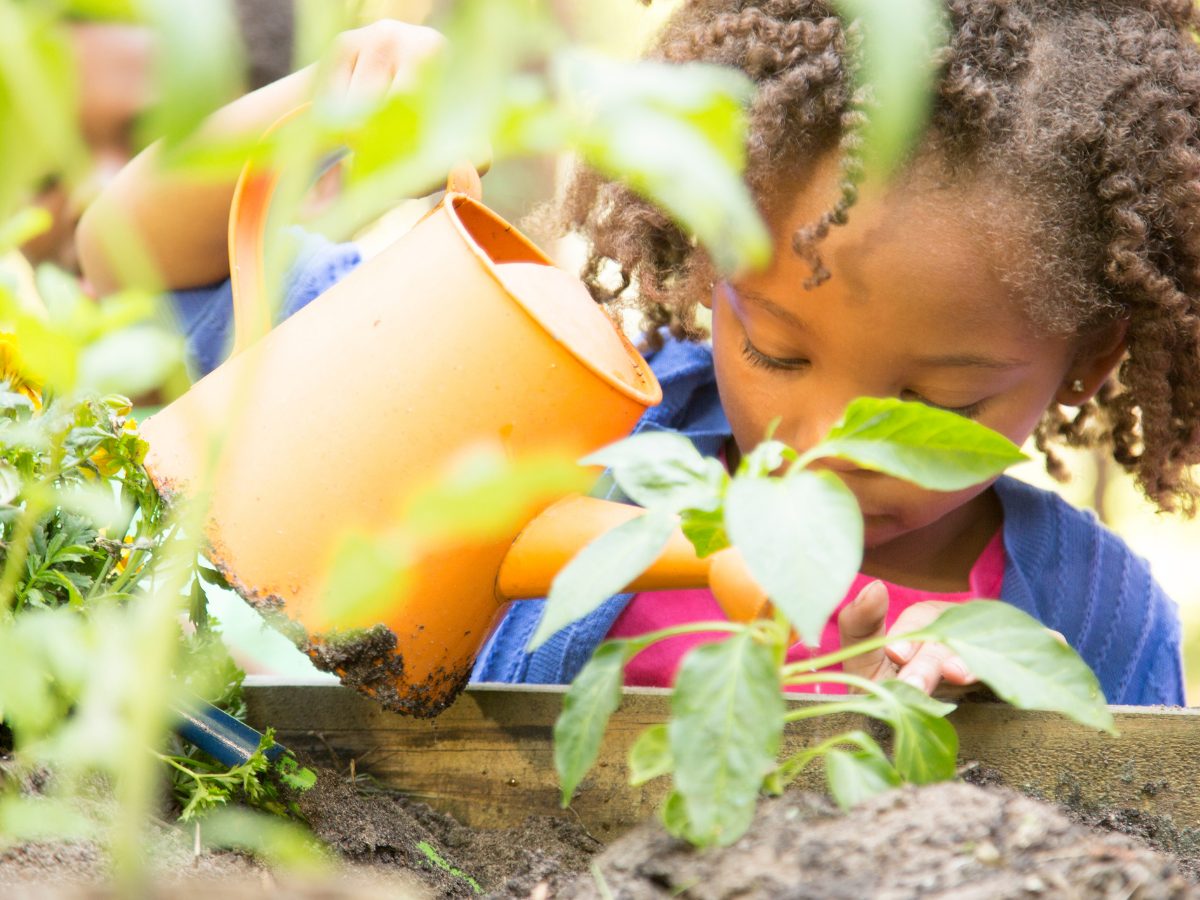 Berries 5 Ways
Berries can be a great crop to grow in the summers, especially if you're limited on space or want to try out container gardening. Check out this resource from MyPlate on different ways that you can serve the berries that you grow, buy locally or find in the grocery store.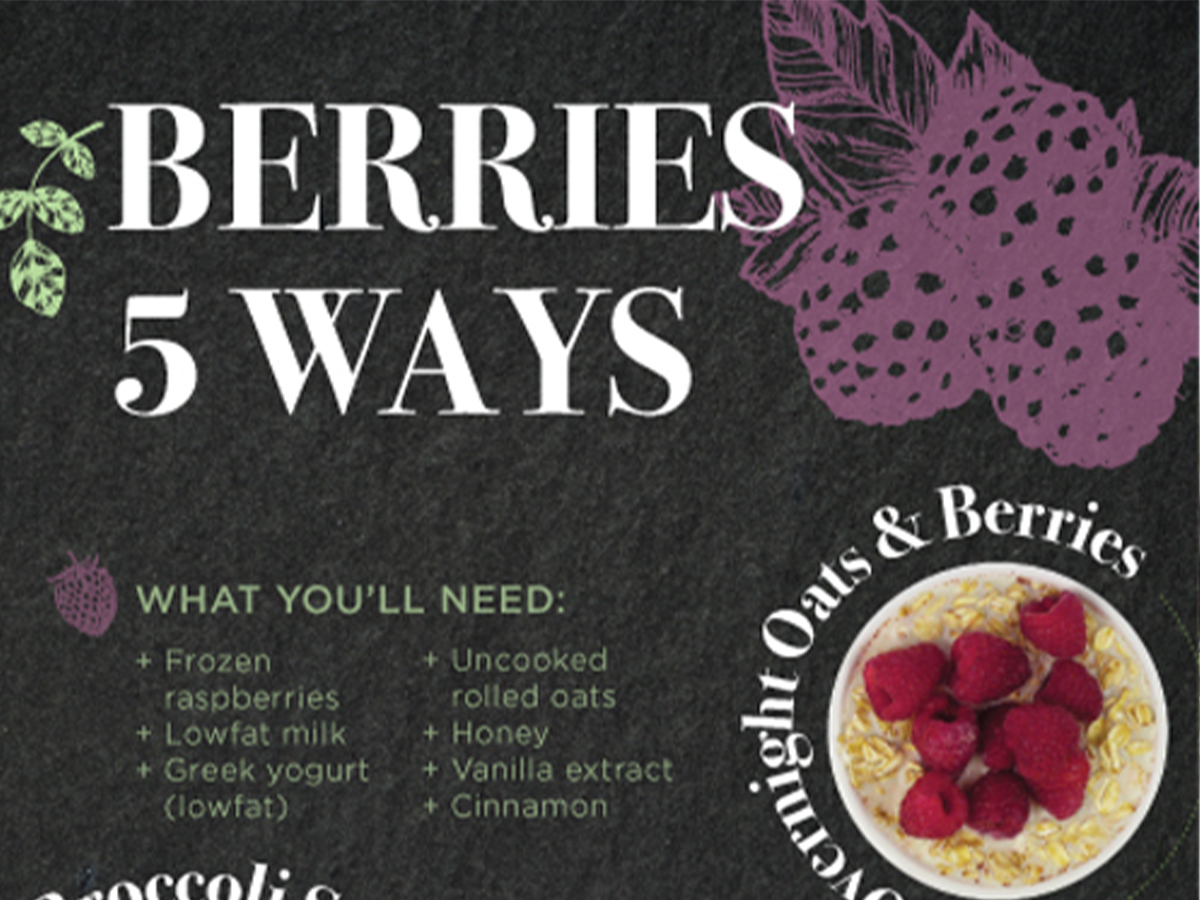 Eagle Pizza
May 20 is National Pizza Party Day. Here's a twist on pizza that's like a pizza and a taco combined, using tostada shells, refried beans, shredded cheese and fresh veggies.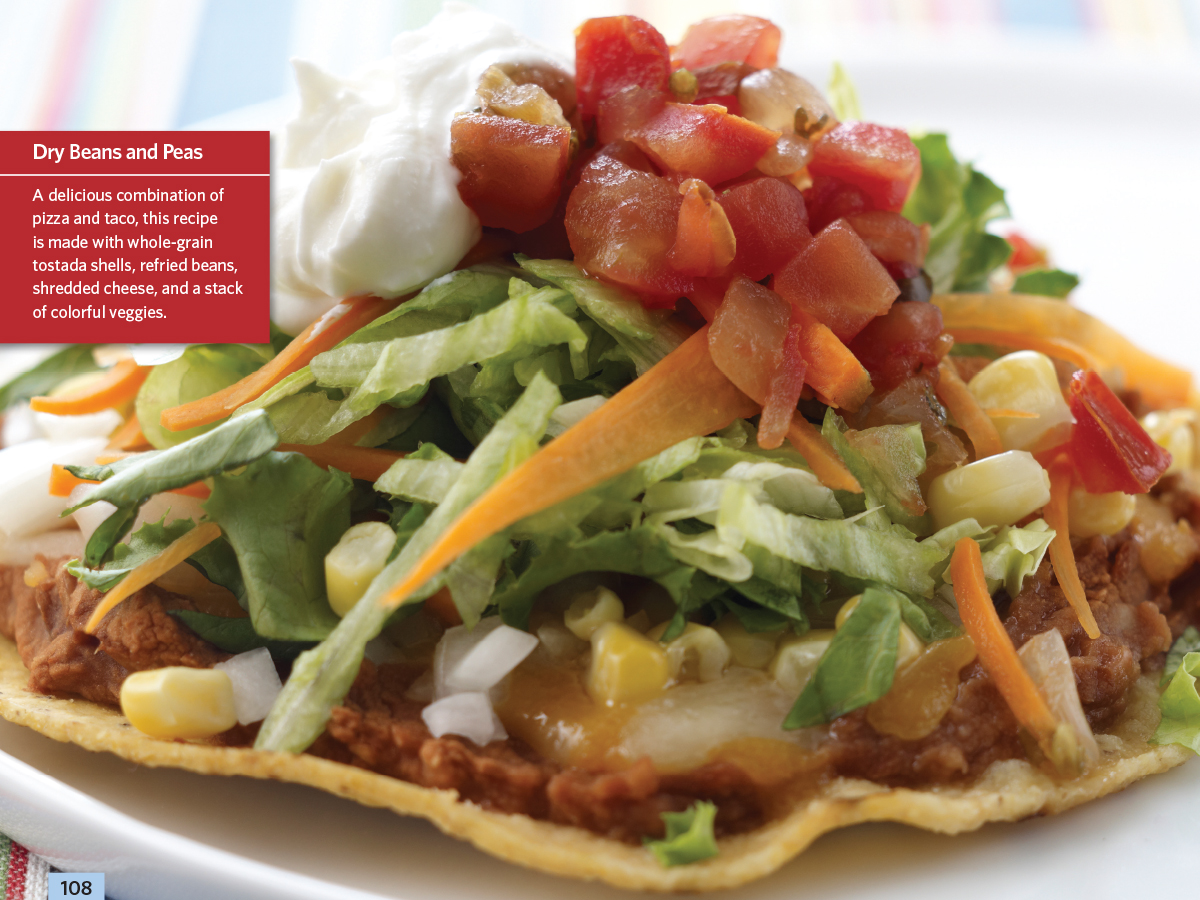 Brunch for Lunch Webinar
Looking for new ideas for your lunch menu? Why not try brunch for lunch? Learn how to navigate brunch-related meal components in the CACFP and get recipe ideas to use in your CACFP operation.
Thursday, May 26, 2022
2:00 pm - 2:30 pm Eastern
8:00 pm - 8:30 pm Eastern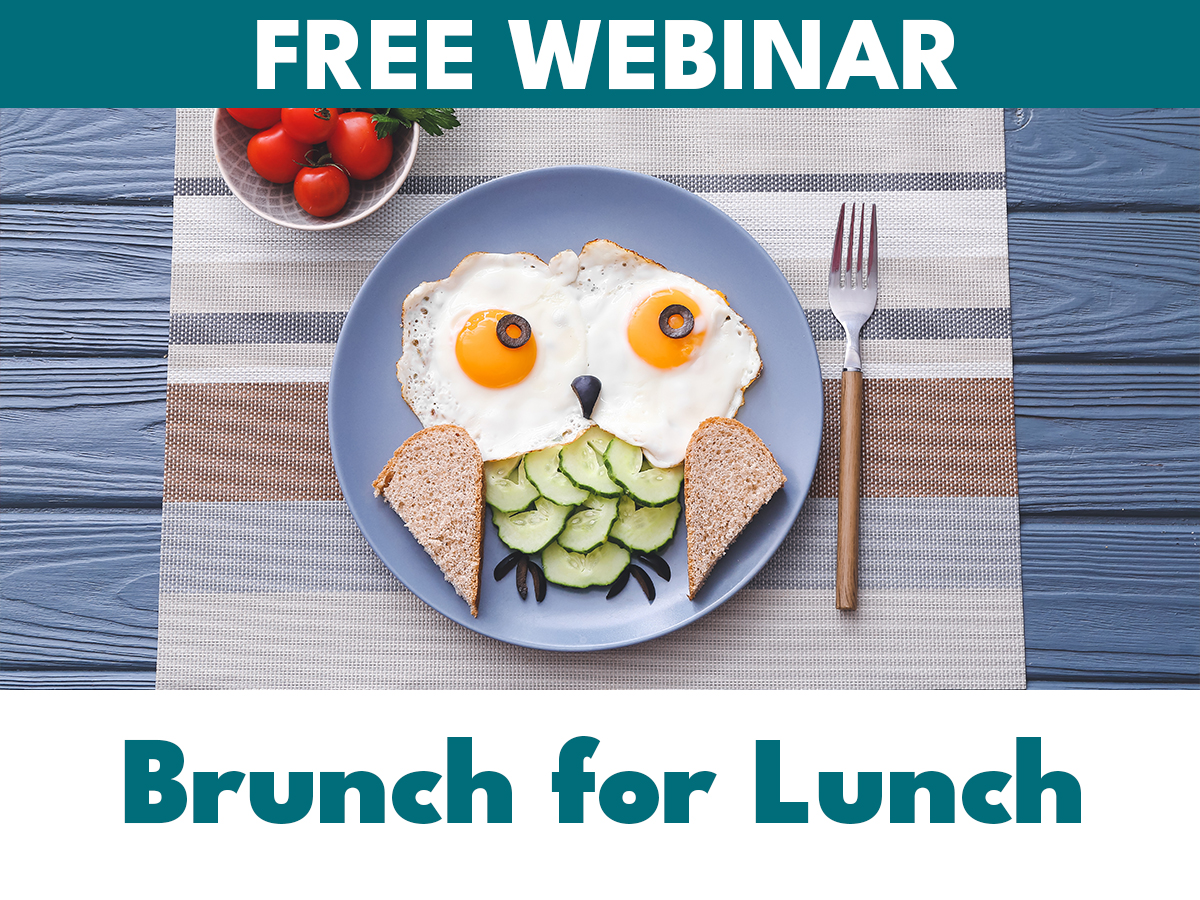 CACFP Professionals Spotlight
Whether you want to showcase your expertise in child nutrition like Karen A. Ray or highlight the valuable training that NCA provides like Diana Taormino, the CACFP Professional certification is a wonderful credential to add to your resume.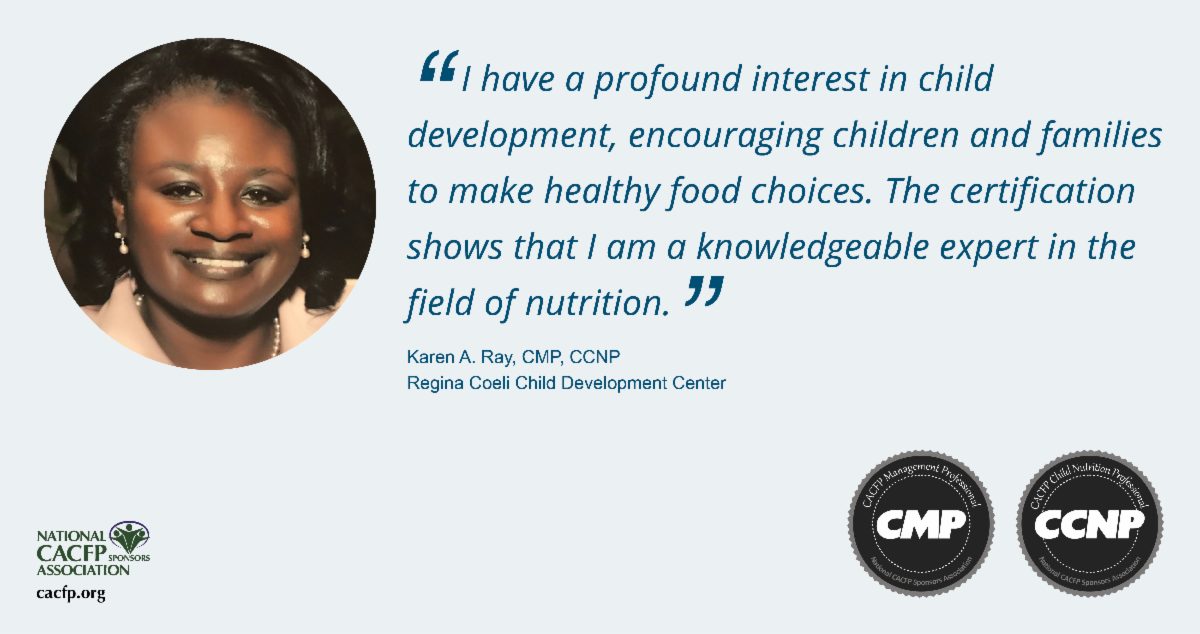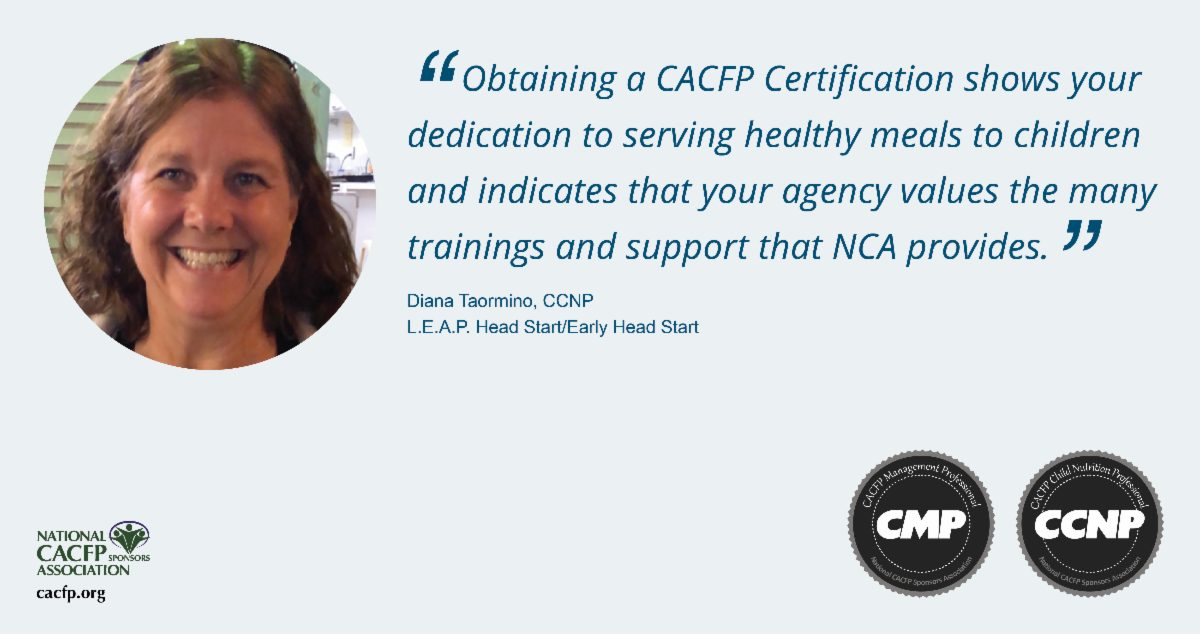 Updated Nondiscrimination Statement and "And Justice for All" Poster
Effective May 5th, USDA released updated nondiscrimination statement guidance. As a result of recent Supreme Court decision, State agencies and program operators must use the new updated nondiscrimination statement and new "And Justice for All" poster.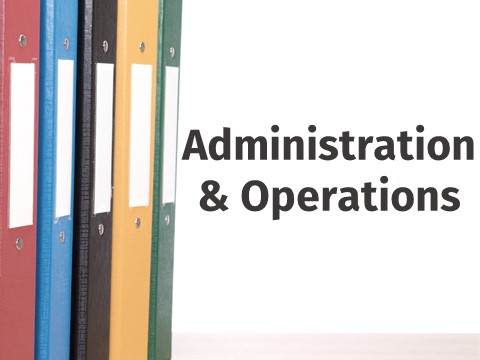 Order Counting Animals Today
There is just over a month left to place your bulk order for Counting Animals: The 2023 CACFP Training Program & Nutrition Calendar. You don't want to miss out on this gorgeous pastel calendar filled with adorable animals, nutrition notes, activities, recipes and more!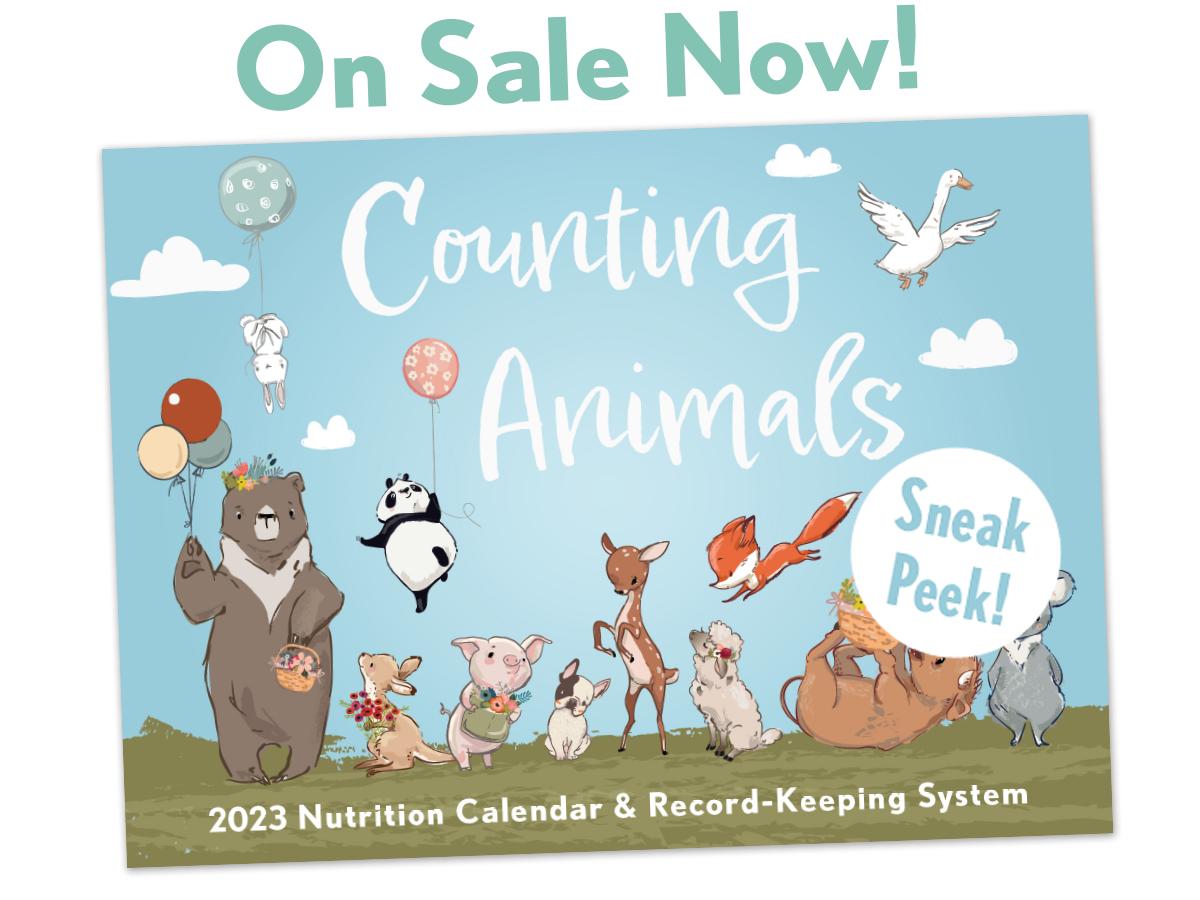 Garden Memory Game
Download and print this free activity page to teach your kids about seasonal summer produce while also having fun!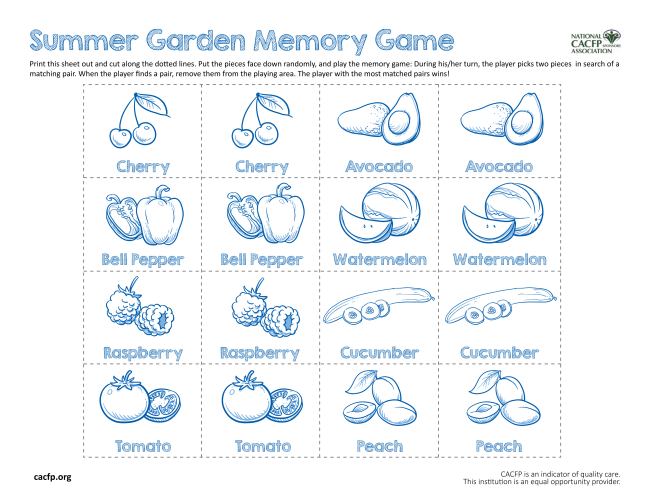 Featured Member Resource
Here's another great resource to help kids learn about what kind of foods can be grown in a garden. This coloring page is available exclusively to our NCA members for them to download, print and share for free.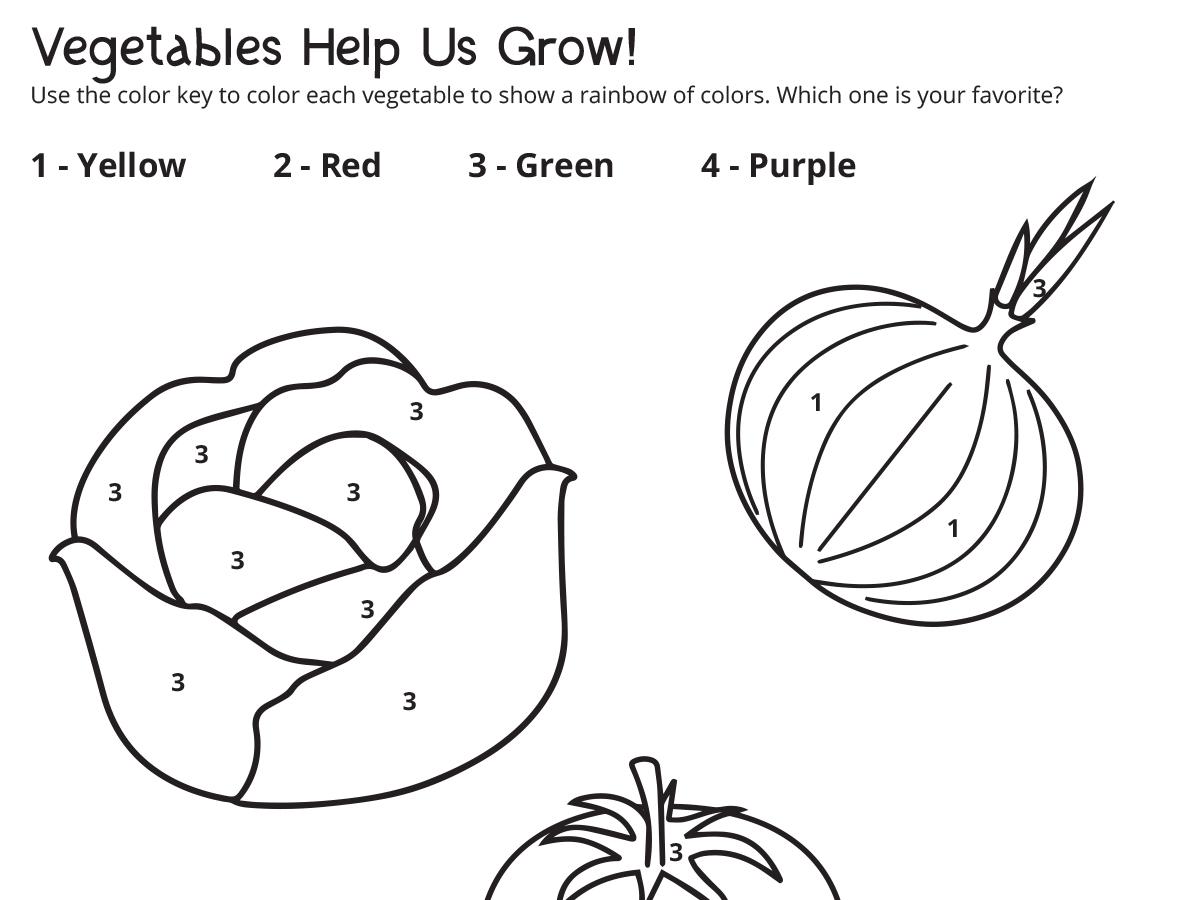 Buyer's Guide
Get resources from child nutrition and community organizations, find easy-to-order food and supplies, and learn about companies that can provide solutions to your CACFP & SFSP operations.