For the last week of Hispanic Heritage Month (September 15 - October 15), we want to showcase the many resources that are available in both English and Spanish. Keep reading for educational worksheets, free webinars and a delicious meal from USDA's multicultural child care recipes.
Arroz con Pollo
Enjoy this classic dish of chicken and rice served frequently in Spain and Latin America. One serving provides 1 1/2 oz eq meat, 1/4 cup vegetable and 1/2 oz eq whole grains.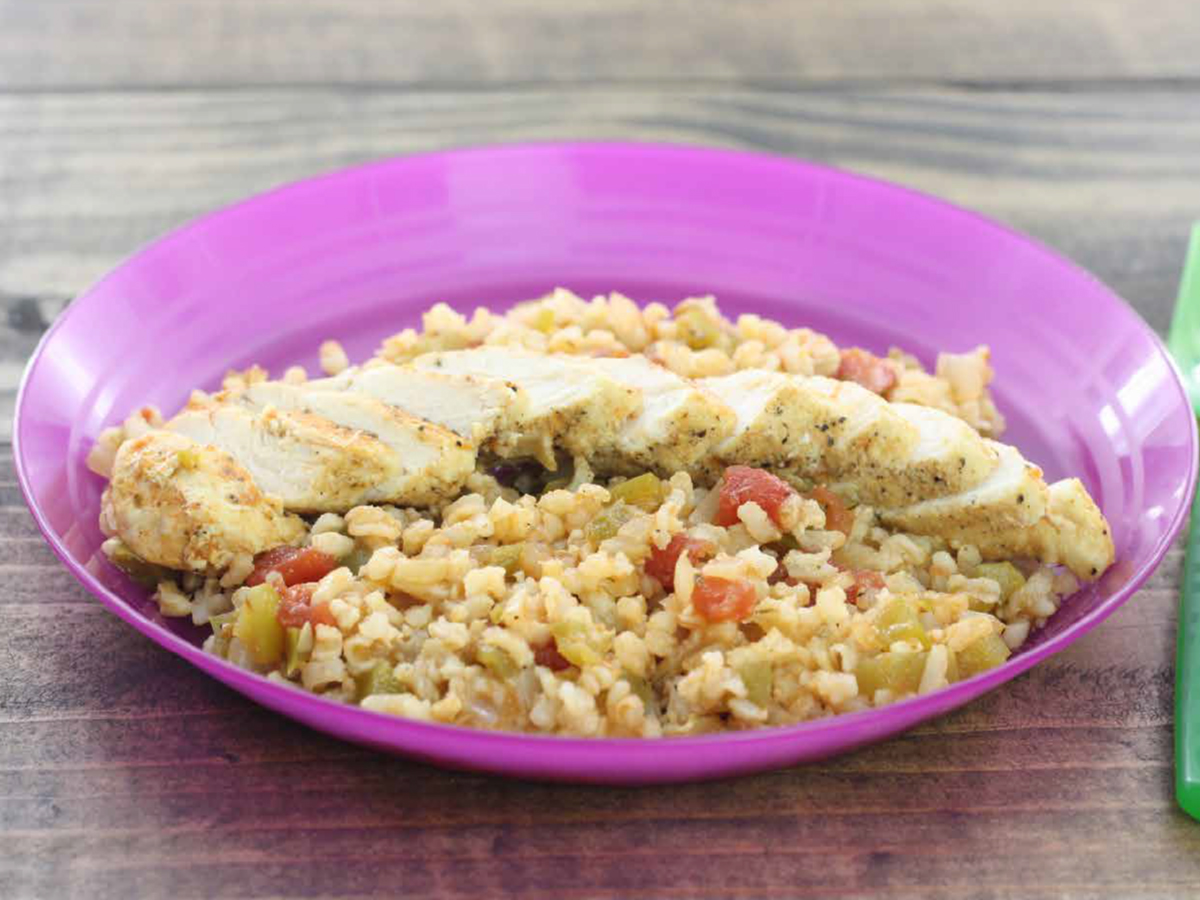 Spanish Materials from Team Nutrition
USDA's Team Nutrition has more than 100 Spanish-language materials that support healthy eating and physical activity. Follow the link below to explore their resources.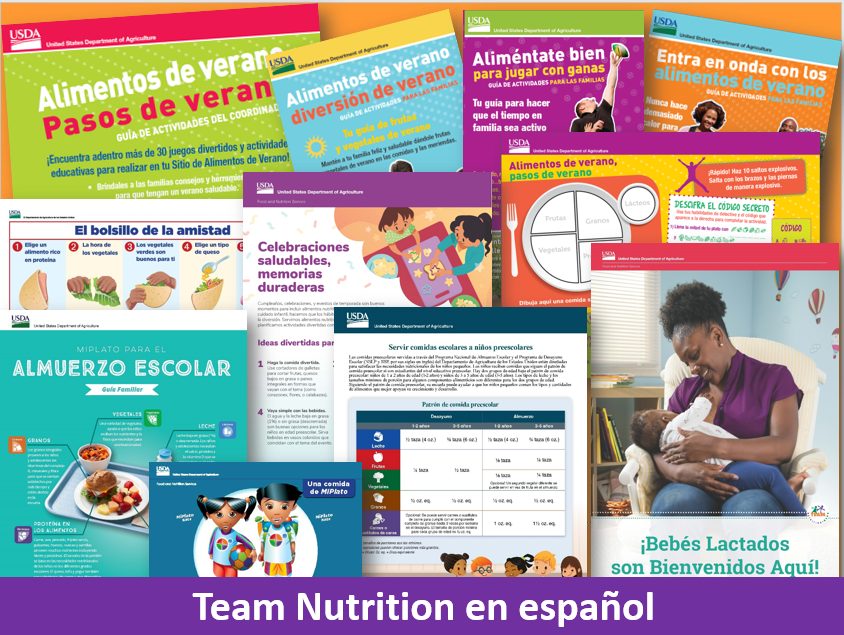 Identifying Whole Grain-Rich / Identificando lo Rico en Grano Integral
Need a quick reference on how to identify whole grain-rich foods? This two-page guide is a great tool and includes a handy flow chart to determine if the foods you're serving meet the criteria for whole grain-rich.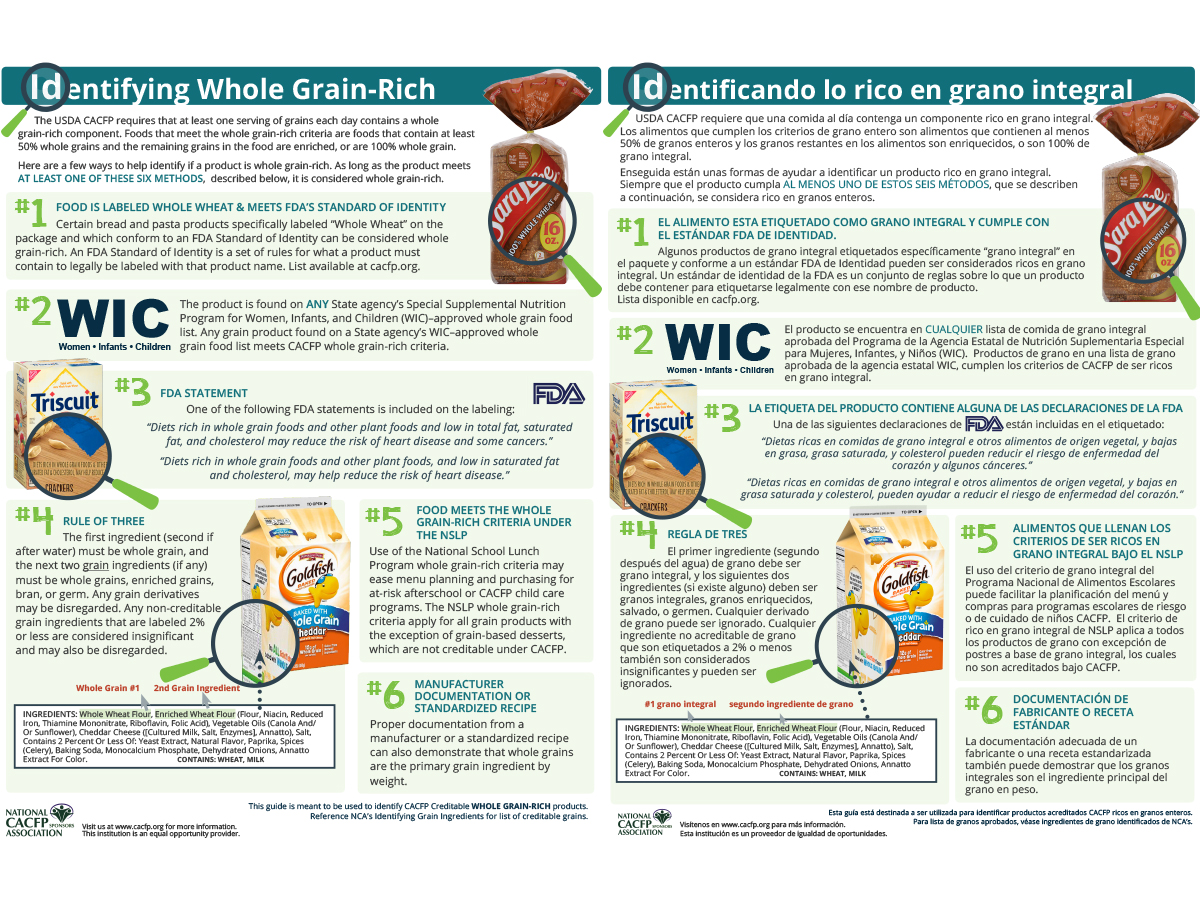 Last Chance to Register
Registration for the Providers' Day Saturday Summit closes today, October 12th. Be sure to grab your spot to get four hours of training for just $29.
Saturday, October 16, 2021
11:00 am - 4:30 pm Eastern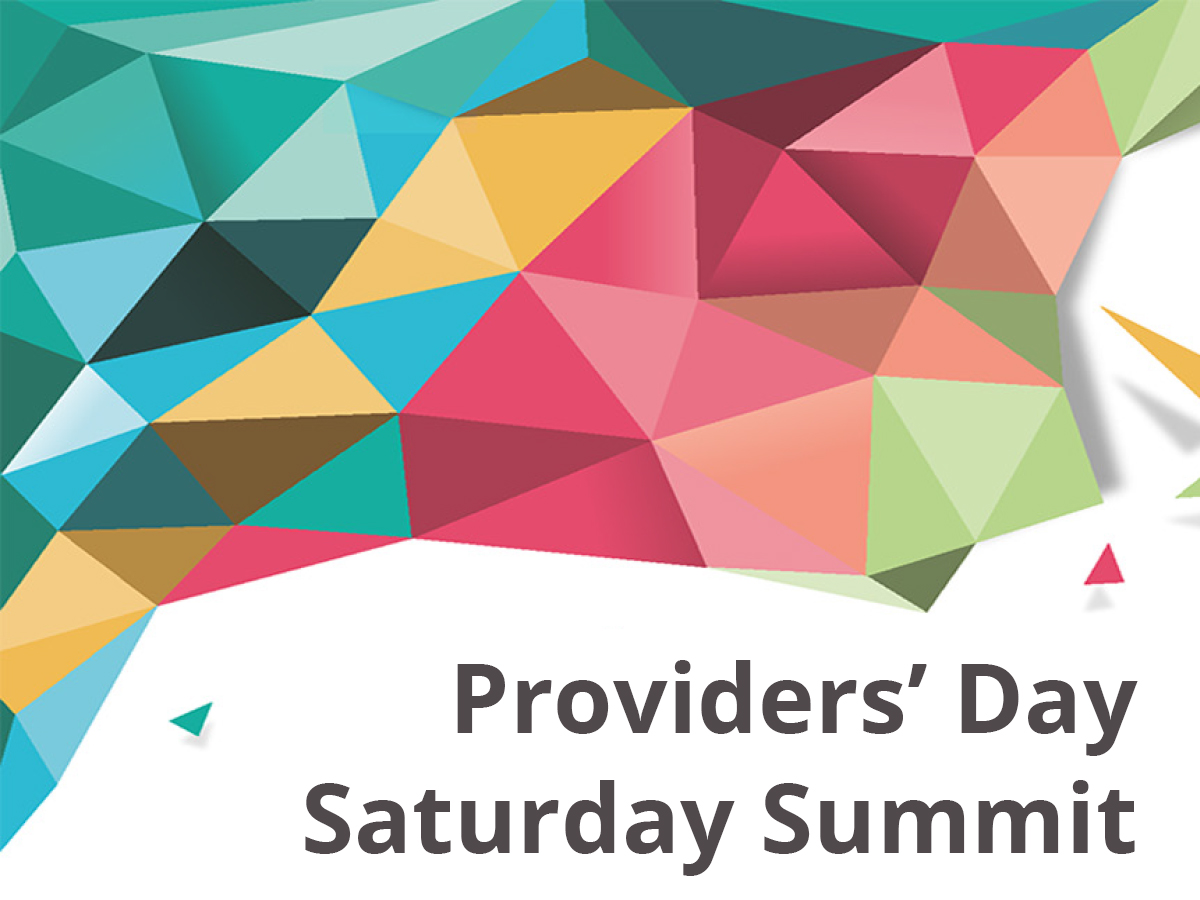 CACFP Professionals Spotlight
If you want to provide the best services for the CACFP community and teach others about nutrition, join Temarah Harrison and Ashley Strunk in earning your professional certification.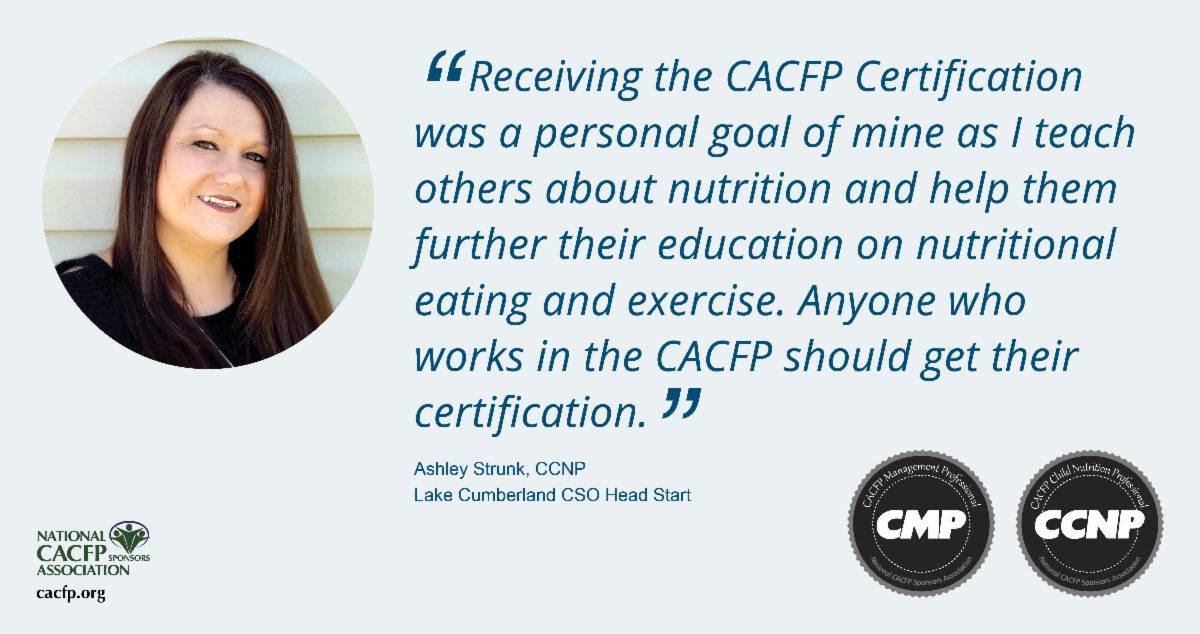 NCA Announces Executive Board of Directors
Congratulations to Blake Stanford, Rhonda Kobylecky, Denise Andrews and Alix Pasillas, who have been elected to serve a two-year term as officers on our Board of Directors as president, vice president, treasurer and secretary, respectively. Learn more about Blake, Rhonda, Denise and Alix on our website.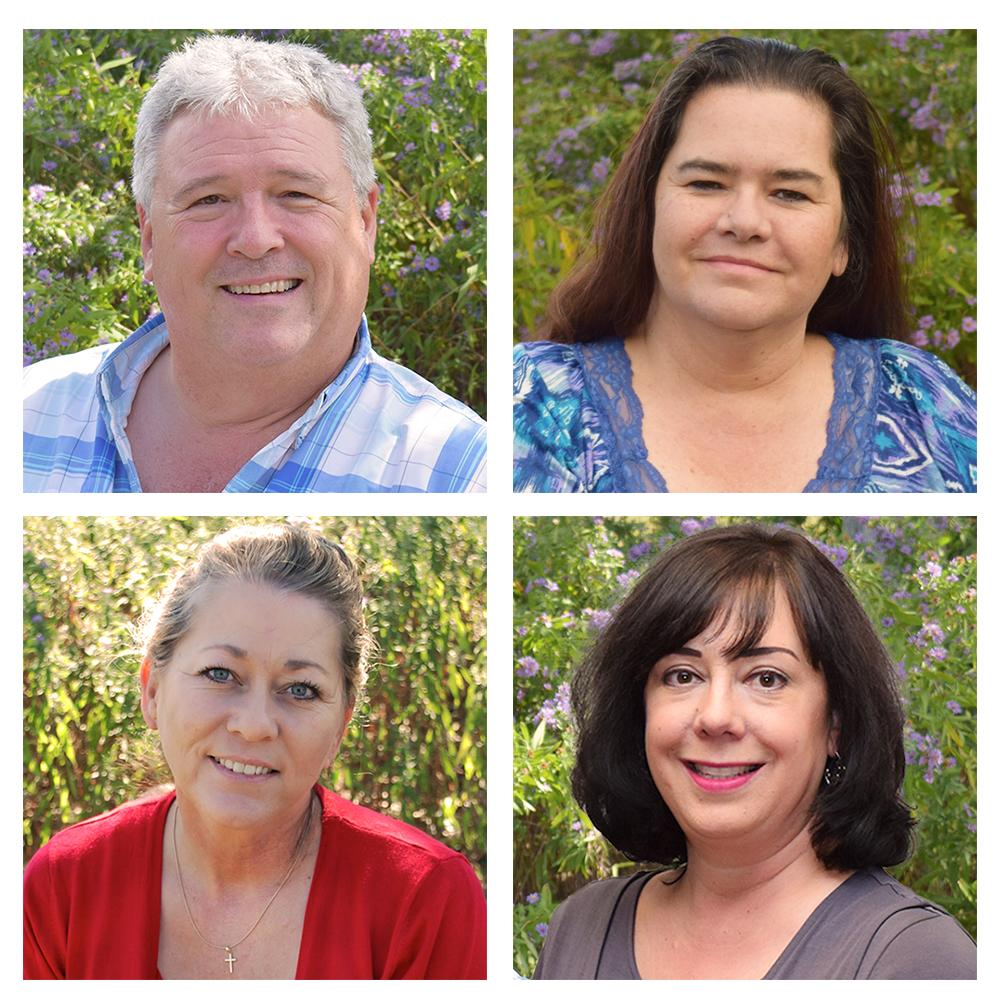 Facebook Trending
Join the #NationalCACFP community on Facebook for crafts, snacks and other clever ideas shared daily. Get a dose of what's in the news, policy changes, and CACFP-specific issues. Resources, printables, partner resources and more!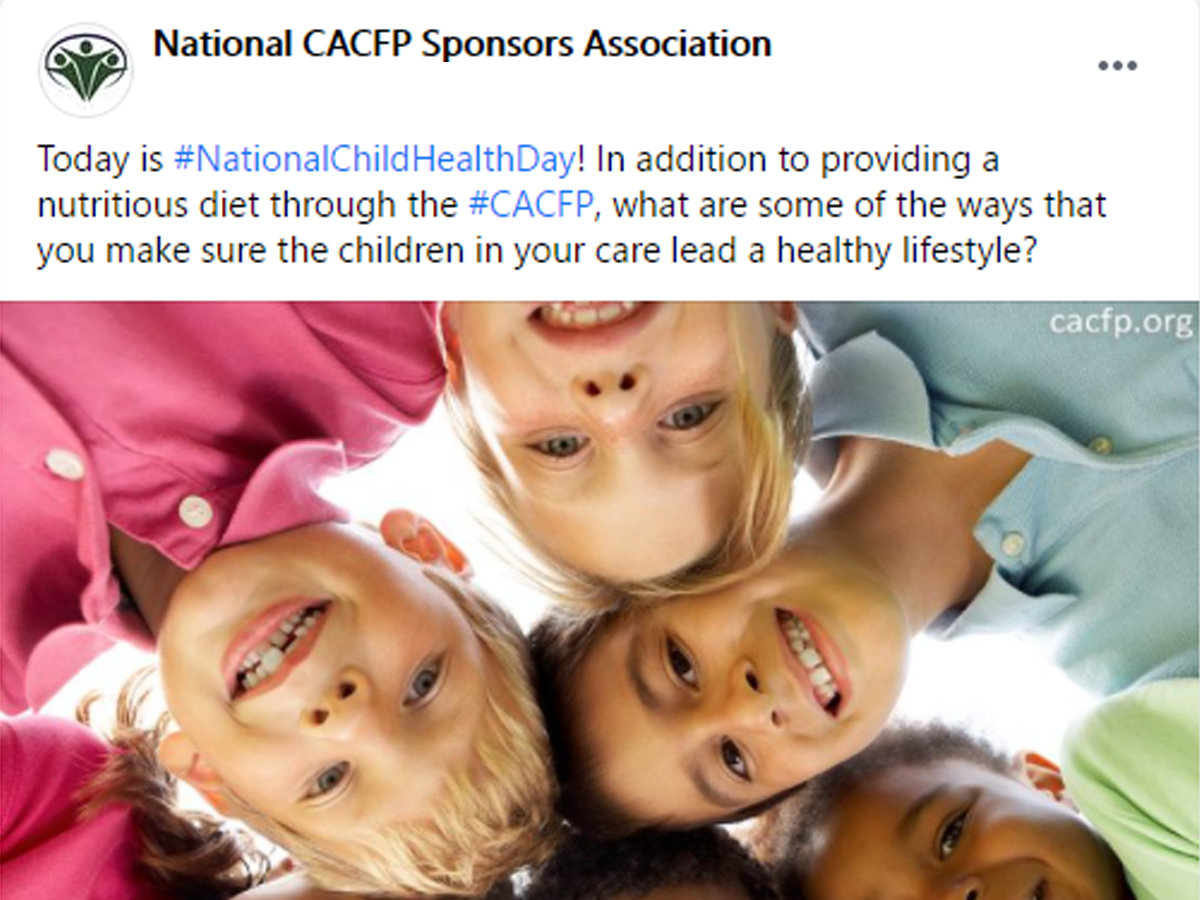 Menu Planning for the CACFP / Planification de Comidas para el CACFP
If you're looking for Spanish webinars on the CACFP, the USDA's Thirty on Thursdays series in our Learning Center is a great place to start. Earn Continuing Education Units by watching these thirty-minute sessions in either English or Spanish. Menu Planning for the CACFP focuses on different meal planning techniques that can be used to serve healthy and appealing meals and snacks that meet the CACFP and preschool meal pattern requirement.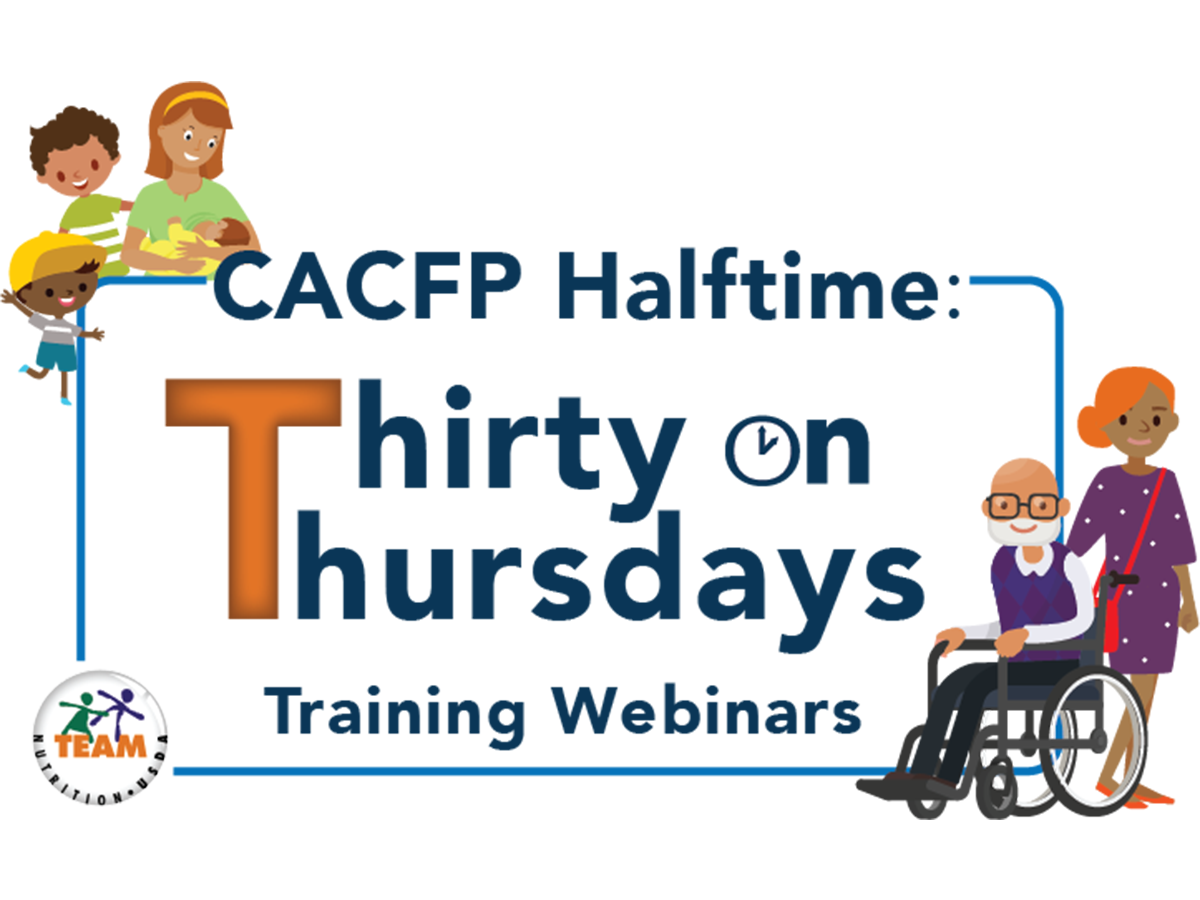 Featured Member Resource
Learn more about the fruit component of the CACFP meal pattern with this exclusive members-only activity page. If you're an NCA member, you can download, print and share this resource and many others for free.
Farm to Table / De la Granja a la Mesa
October 12 is National Farmers Day. Whether you have a backyard garden or you support local gardeners and farmers, using fresh produce is always a great practice in the CACFP. Download our Farm to Table activity page for a variety of gardening and farming-related activities that you can do with the children or adults in your care.