Curried Chicken Wraps
Enjoy this cool and crisp wrap from USDA Team Nutrition. In a medium bowl, combine 1/4 cup plain, nonfat Greek yogurt and 1/4 tsp curry powder. Using a rubber spatula, fold in 3 oz 1/4" diced, cooked chicken, 3/4 cup + 2 tbsp 1/4" diced apples, and 1/4 cup + 2 tbsp golden raisins. Place 1/2 cup chicken salad in the center of an 8" whole wheat tortilla. Fold and roll up. Serve 1/2 of one wrap. This recipe makes 6 servings and provides 3/4 oz eq. grains, 1/2 oz meat and 1/4 cup fruit.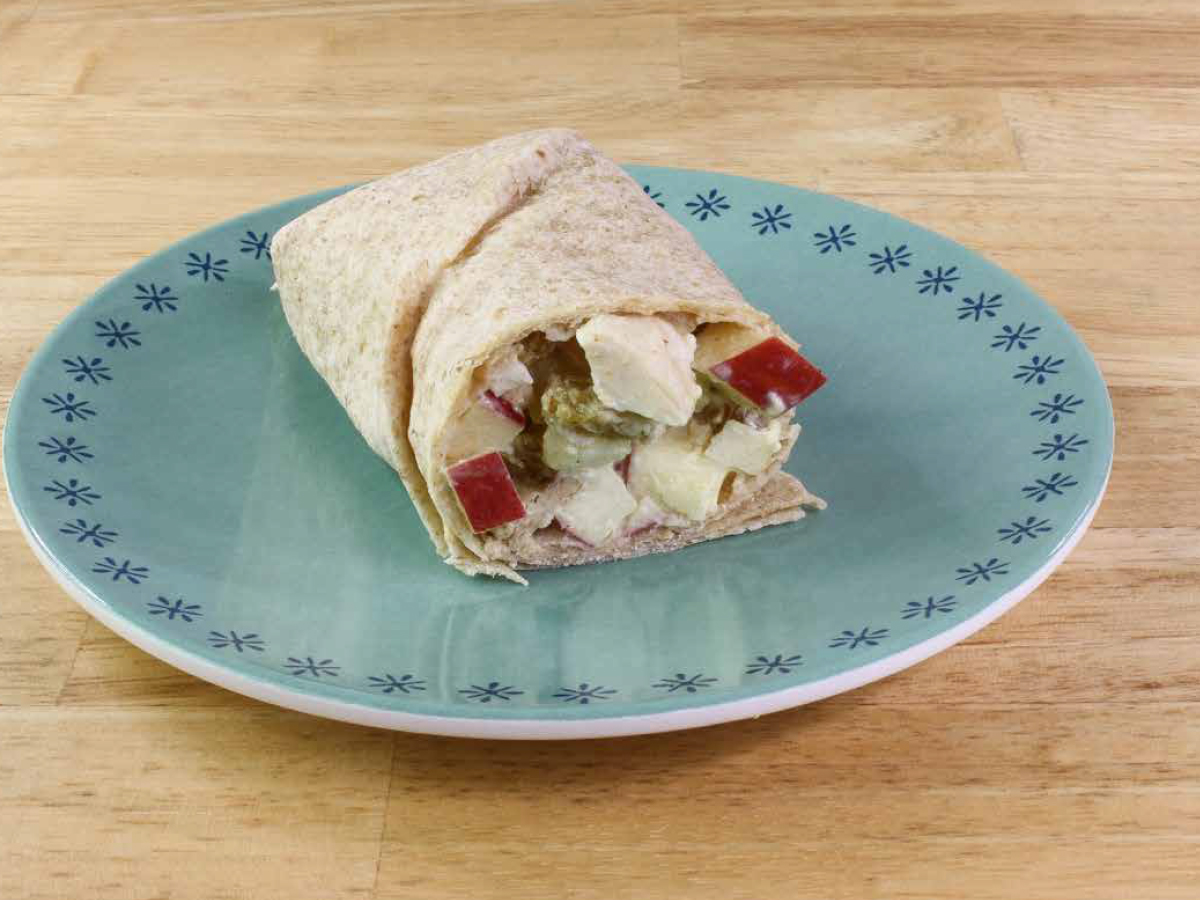 Crediting Fruits Tip Sheet
Fruits are a required component for reimbursable lunch and supper in the CACFP, and may also be credited as part of breakfast and snack. Get important information on how to credit fruits within the food program.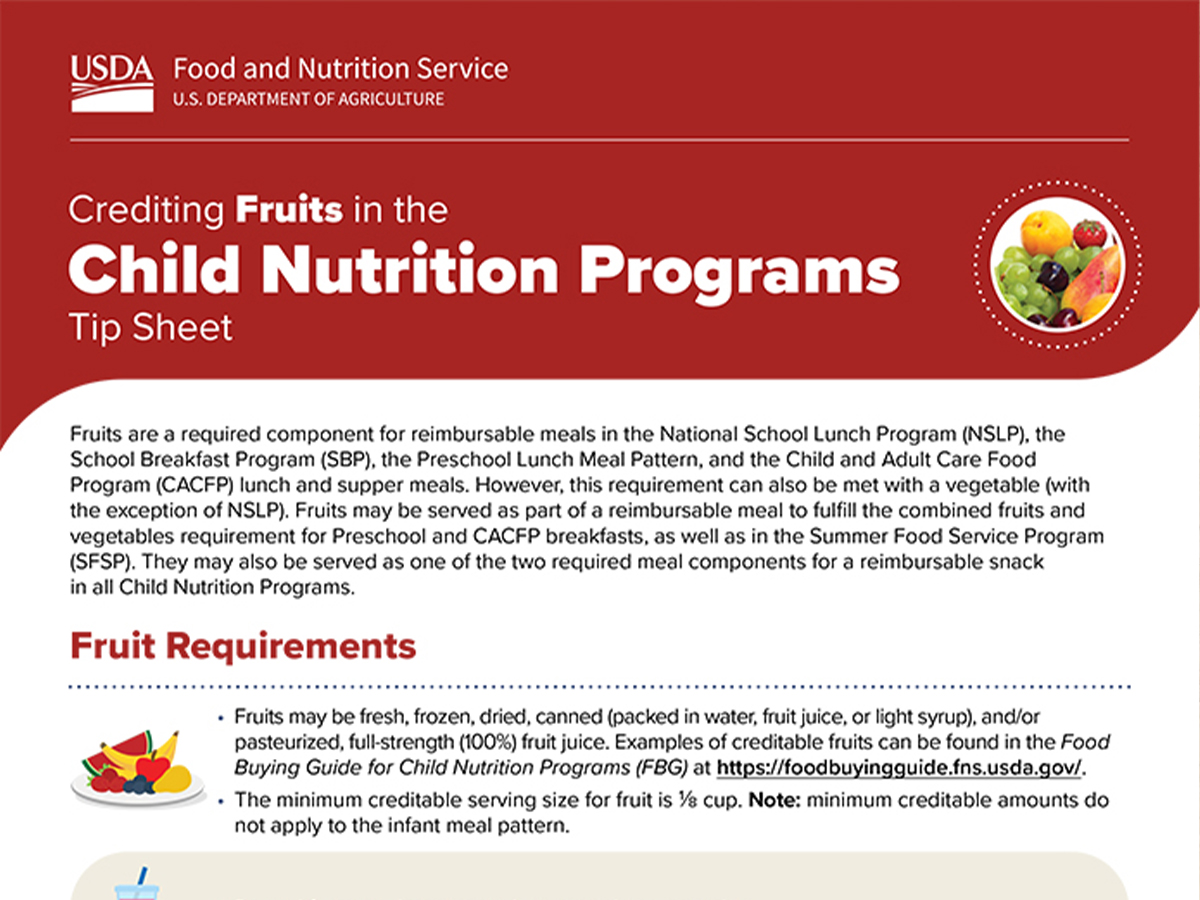 Present at #NCNC23
Do you want to present at this year's National Child Nutrition Conference? Submit your presentation proposal by next Monday, August 15, for priority consideration. Help us make this year's conference the best yet! To learn more, check out our Presenter Information Page.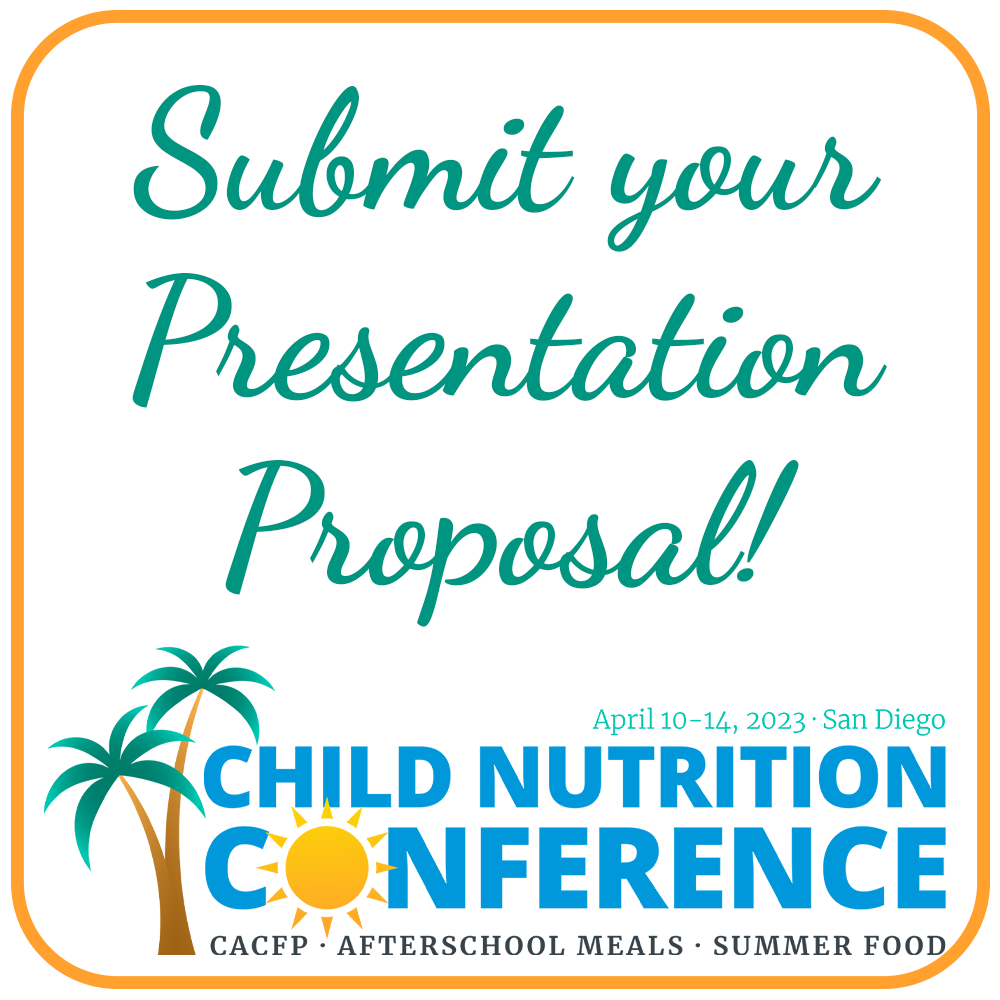 Industry Partner Spotlight
Wonderschool is an end-to-end solution for family child care providers and small centers. Wonderschool supports individual providers, families and network leaders to increase the health of the child care landscape on the ground. For the individual provider, they offer online marketing tools, a childcare management system, shared services resources, and individualized support to increase the sustainability and their business. They also empower networks, CCR&Rs, and states by equipping them with the tools they need to work smarter by making data driven decisions.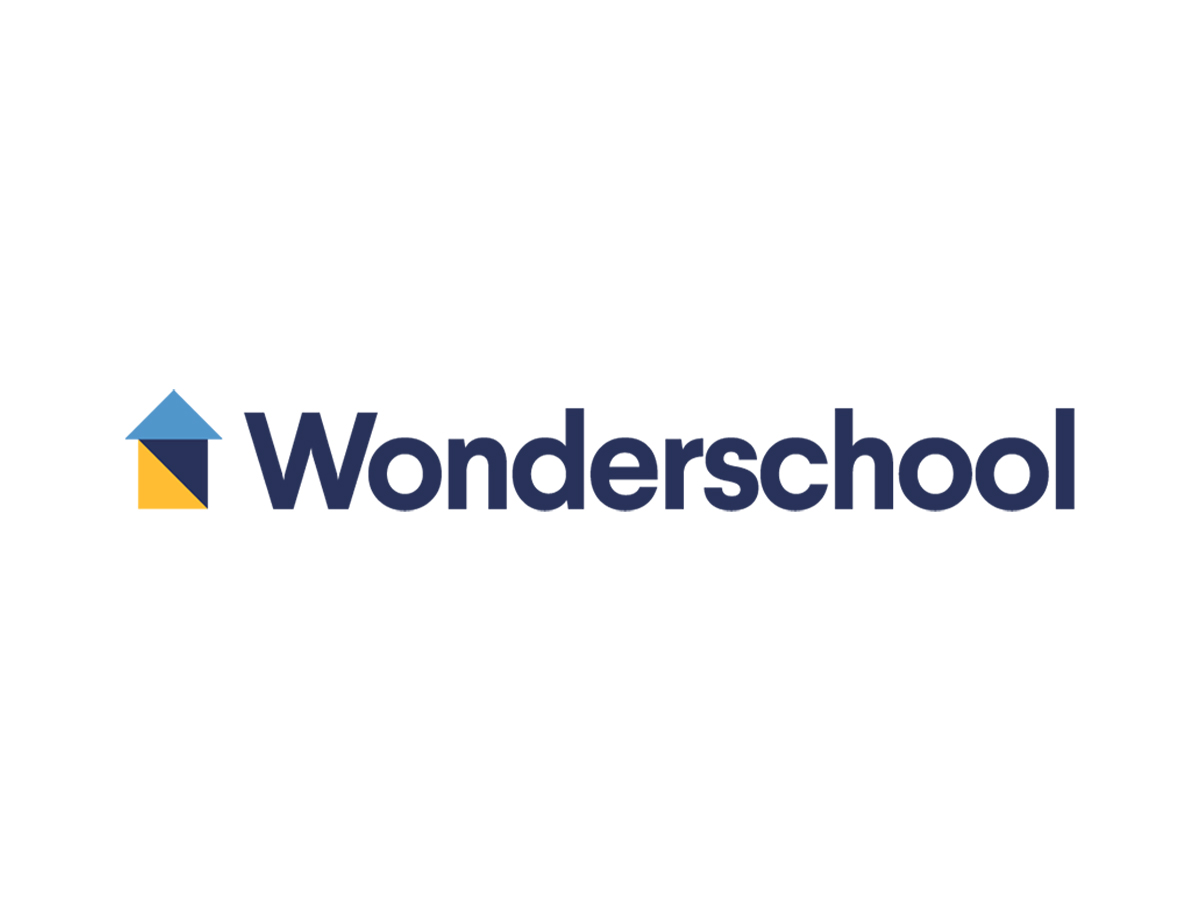 CACFP Professionals Spotlight
Maria Felice Sulit and Patricia C. Dela Torre both feel that earning their CACFP Professional certifications gave them a sense of accomplishment. Invest in yourself and join them in pursuing your CCNP and/or CMP.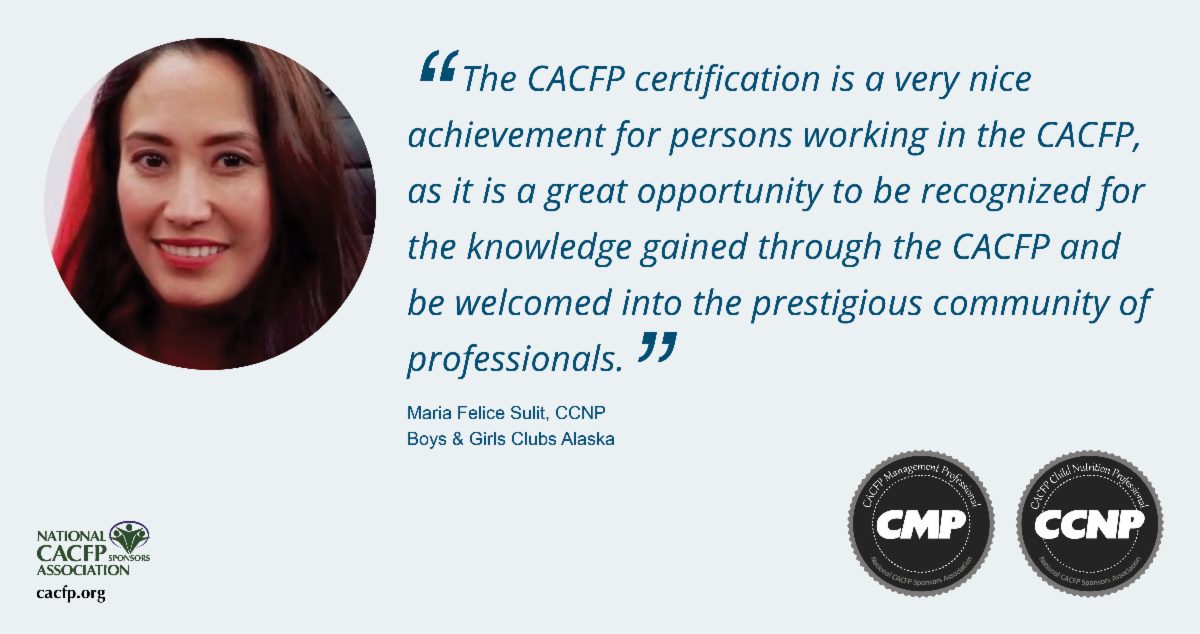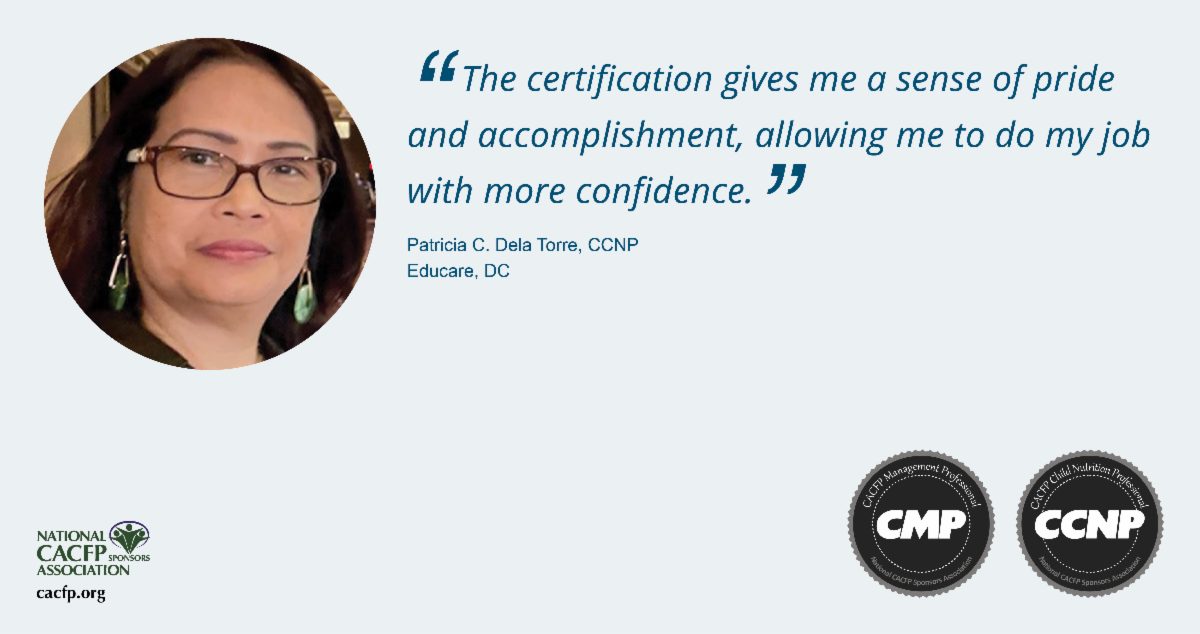 Susan Ison to Fill Vacant Board Position
Susan Ison returns to NCA's Board of Directors to fill a vacancy, as determined by the recent board elections. Susan has been in the CACFP for over 25 years and previously served on the Board from 2018-2021.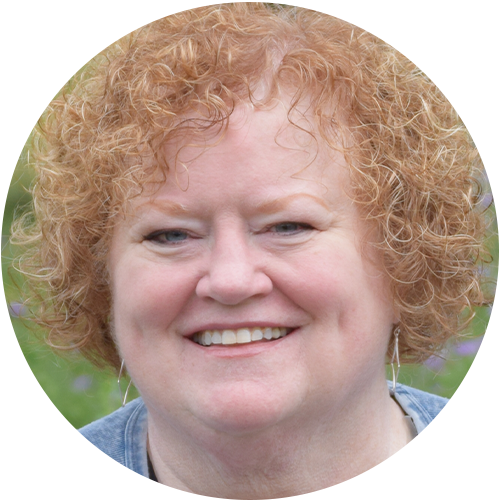 Nature Walk Four Ways
Spending time outside is a critical part of healthy development. Read how can childcare providers help while keeping it safe and fun with nature walks in this week's blog post.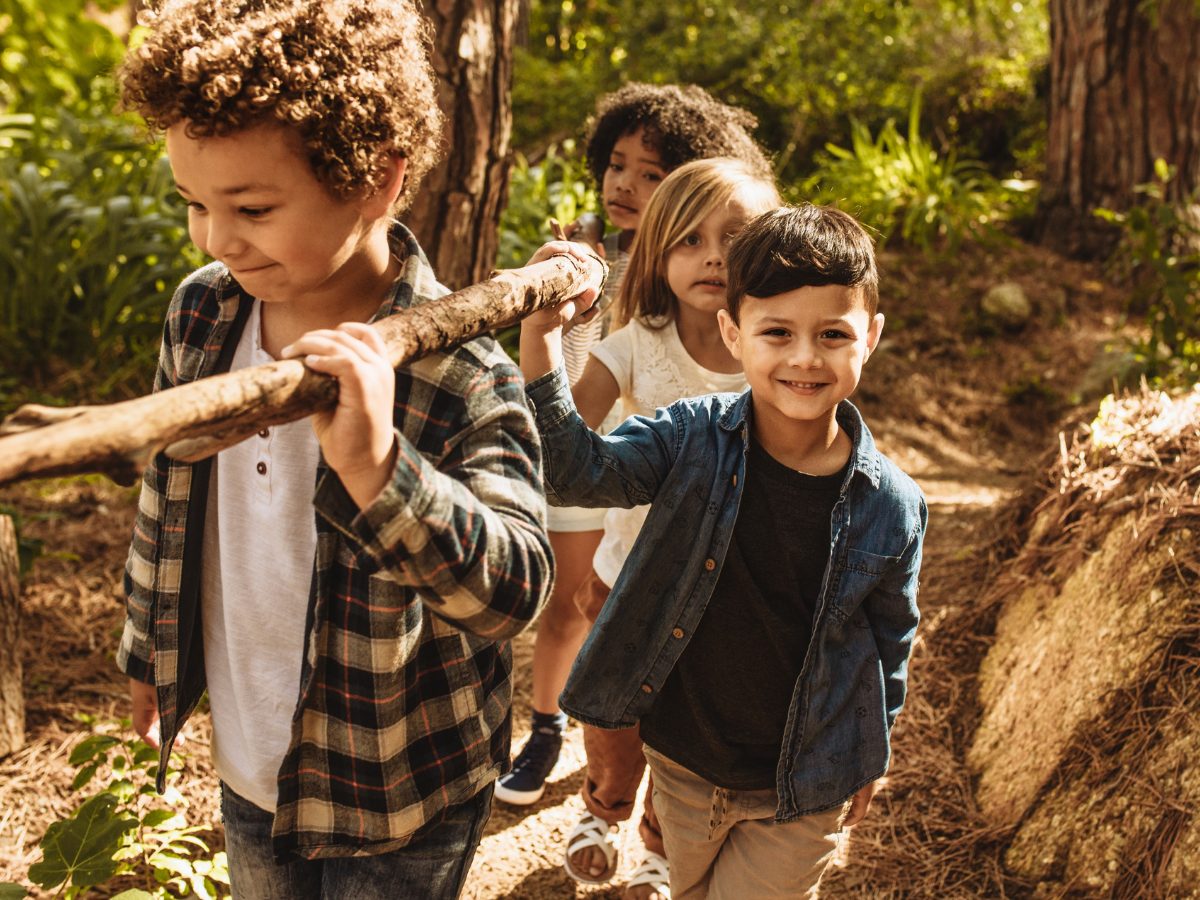 Farmers' Market Field Trip
Catch the last session of our free summer webinar series and learn how exploring seasonal fruits and vegetables can not only help your local farmer, but also help you meet CACFP meal patterns.
Thursday, August 18, 2022
2:00 pm - 2:30 pm Eastern
8:00 pm - 8:30 pm Eastern
Farmer Activity Page
Kids can practice their counting and learn about what kind of animals a farmer takes care of with this week's free activity page.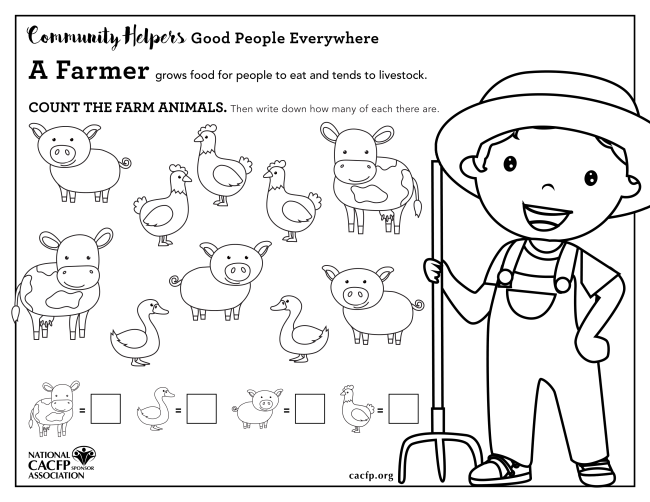 Featured Member Resource
NCA members have access to resources from past versions of the CACFP Nutrition Calendar. Get activity pages for every month of the year, such as these fun and colorful ones from 2021's "Life in 3D" calendar.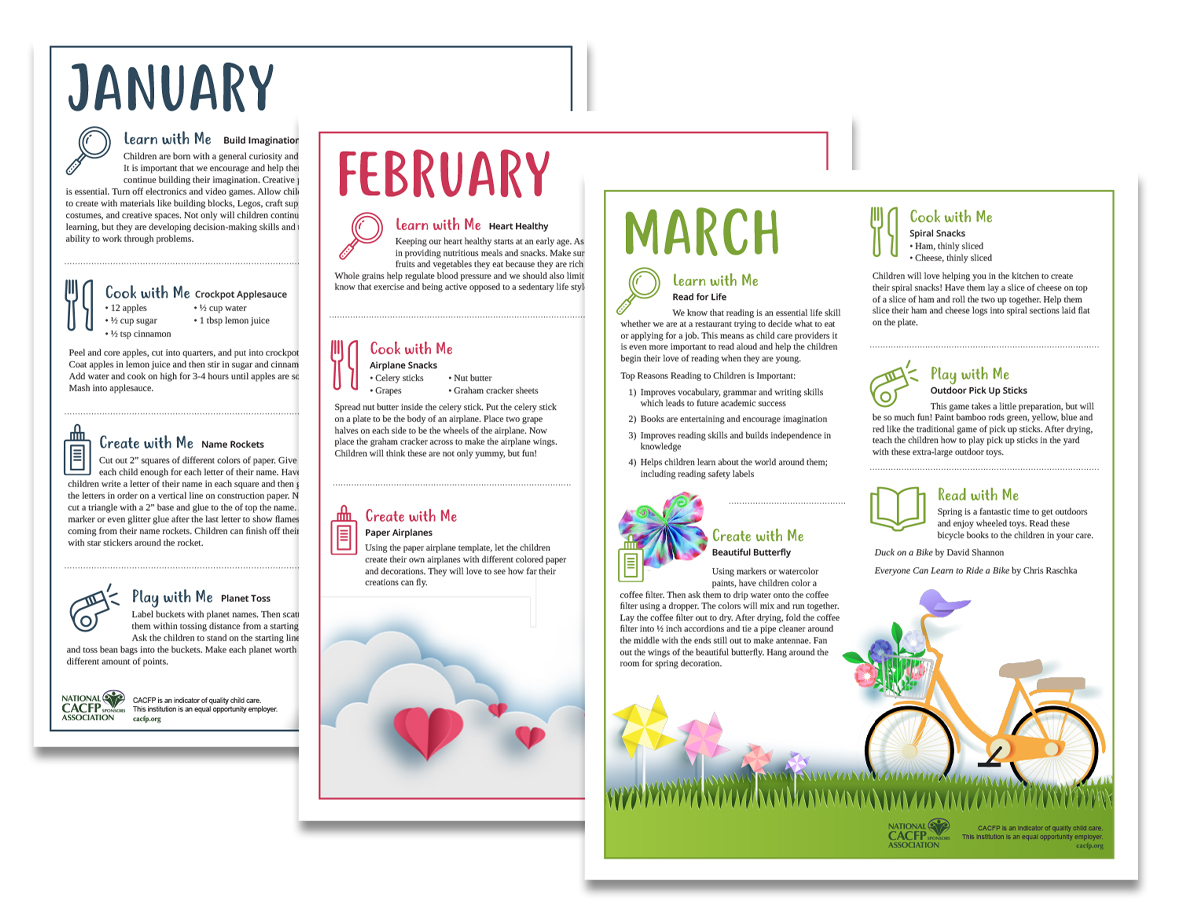 Buyer's Guide
Get resources from child nutrition and community organizations, find easy-to-order food and supplies, and learn about companies that can provide solutions to your CACFP & SFSP operations.