Review the Requirements Needed
Determine whether or not you meet the requirements needed to qualify for a specific certification category.

Gather Your Documentation
Doing this step in advance will make your online application process much smoother! First, you'll need to complete the CEU Worksheet with Specialty hours totaled to ensure you meet the requirements for your desired certification.
We'll also need Certificates of Attendance from all workshops listed on your CEU Worksheet. If you are applying with a degree, we'll need either a copy of your completed transcript showing degree awarded or a picture of your diploma.

Apply for Your CCNP and/or CMP Online
Don't forget to submit your documentation mentioned above and your payment as well, or else your online application won't be considered complete. Want to apply for both the CMP and CCNP? That's great and we encourage you to do so if you meet the requirements! You'll just need to apply separately for each.
Important note: the application will not be processed until payment is made.

Look for Email Notification
You will be notified via email whether your application was approved or marked as incomplete. In the event of an incomplete application, you'll have 14 calendar days to fulfill any missing requirements.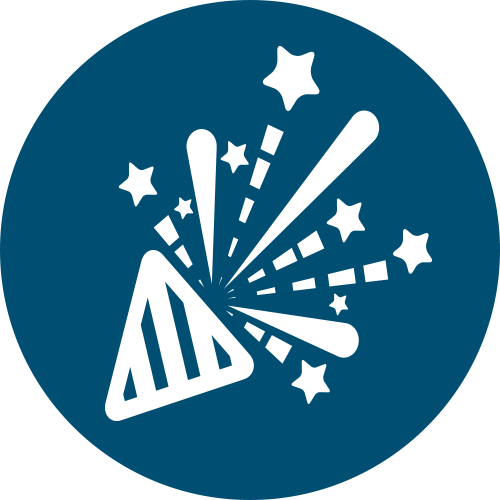 Congratulations, You've Earned Your Certification!
Your certification is valid for three years, and you can now use your CCNP or CMP distinction and badge on your professional channels. You'll also be listed on our CACFP Professionals Directory.
We want to help you celebrate earning your certification! If you would like us to alert a supervisor, state agency representative, and/or media, simply supply the appropriate contact information on the application and we will send an email notice regarding your achievement to any agencies as requested and announce on social media.
When it is time to renew your certification, you will receive email communications to guide you through the process. Learn more about renewing here.
Application Fees
CACFP Child Nutrition Professional       $75.00
CACFP Management Professional         $175.00
---
Incomplete Applications
If NCA receives an incomplete application, candidates will receive an email requesting any additional documentation needed to earn your certification. Requested documents must be received by NCA within 14 calendar days of receipt of notice, or, you will have to re-submit the entire application and pay the initial certification fee again. Submitting the application fee does not guarantee approval and is non-refundable.