Posts Tagged 'non-congregate meal service in rural areas'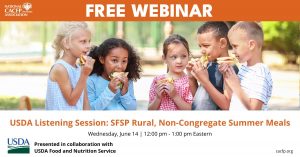 USDA wants to hear from you! The National CACFP Sponsors Association, in collaboration with USDA's Food and Nutrition Service, invites you to participate in a webinar to provide feedback on successful implementation of non-congregate summer meal service in rural communities.
Read More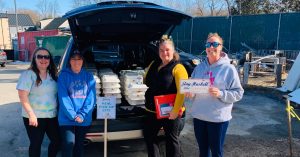 USDA released a memo with a second set of questions and answers on the rural non-congregate summer meals option established through the Consolidated Appropriations Act, 2023. The memorandum addresses the following topics: State Agency approval of non-congregate meal service; sponsors, site, and participant eligibility; meal service; monitoring; reporting; and general/miscellaneous guidance.
Read More