CACFP Meal Patterns Track | CEU Specialty 2 | Beginner
Snack Attack: Elevate Your Snack Game
Day in and day out, the same snacks are being served. You've been longing to elevate your snack game, but you're lacking ideas. Next up on the menu: snacks, snacks, and more snacks! Hit reset on your menus with some fresh snack tips and recipe ideas. Get creative and add something exciting to the plate for you and the children in your care. 
Learn how to pair foods that make sense for snack.
Reinvent common foods served at snack as part of a new recipe.
Identify kid-friendly snack trends to serve at your center or family child care home.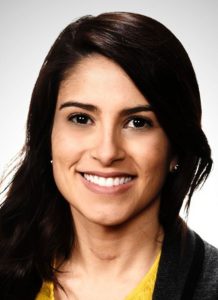 Isabel Ramos-Lebron, MS, RDN, LD
Nutrition Education Specialist, National CACFP Sponsors Association
Love this session? Spread the word on social media!
Browse more workshops by education track!