Body Positivity and Cultivating Good Relationships with Food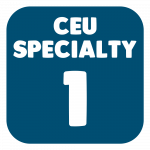 National Child Nutrition Conference presented April 13, 2023
1 hour credited CEUs
Our relationship with food develops at an early age. Labeling certain foods as "bad" or calling someone a "good eater" or "picky eater" can create unintended harmful effects that can follow kids through life. Learn how to help kids cultivate a good relationship with food from the start.  
 Identify the potential triggers of childhood obesity.
Explore the tenets of Division of Responsibility regarding serving and eating food.
Learn to adjust your approach about foods and mealtimes with your children.
Presented by:
Elana Natker, MS, RD, Grain Foods Foundation
Dyan Hes, MD, Gramercy Pediatrics
Find More On-Demand Webinars