Beginners' Guide to Serving Foods to Participants with Swallowing Difficulties ($)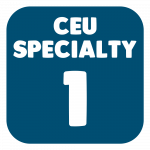 Special Diets Boot Camp presented August 31, 2022 
1 hour credited CEUs 
Obtain a broad overview about dietary needs of individuals with swallowing impairment. Receive information on the various types of texture-modified diets to safely feed individuals. 
Understand the universal standards when serving foods to participants with dysphagia.
Differentiate food preparations between dysphagia levels.
Learn how to modify meals based on dysphagia level.
Presented by:
Isabel Ramos Lebron, MS, RDN, LD
Find More On-Demand Webinars