Dairy Meal Modifications ($)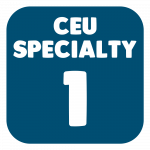 Special Diets Boot Camp presented August 31, 2022
.5 hours credited CEUs 
Learn how to adjust your menu when a participant has a dairy allergy. Receive training on how to identify foods containing dairy, how to modify recipes, and what dairy products can be replaced to meet the fluid milk component. 
Review dairy allergens when applied to fluid milk and dairy products.
Identify alternative food products to meet CACFP meal components.
Explore various dairy-free recipe ideas.
Presented by:
Isabel Ramos Lebron, MS, RDN, LD
Find More On-Demand Webinars