Feeding Infants: Starting with Solids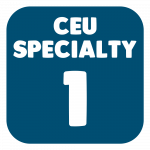 Thirty on Thursday presented September 20, 2018
0.5 hours credited CEUs 
This webinar focuses on how the CACFP infant meal pattern supports infant growth and development for babies ages 6 through 11 months. The webinar includes information on developmental readiness and feeding infants solid foods in the CACFP.
Presented by:
USDA Team Nutrition
Alimentación para bebés: comenzando con comidas sólidas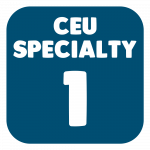 Treinta los jueves presentado el 20 de septiembre de 2018
0.5 horas de CEUs acreditadas
Este seminario web se enfoca en cómo el patrón de comidas para bebés del CACFP apoya el crecimiento y desarrollo de bebés de 6 a 11 meses. El seminario incluye información sobre cómo saber si un bebé está listo en su desarrollo para comer sólidos y acerca de alimentos sólidos en el CACFP.
Presentado por:
USDA Team Nutrition
Find More On-Demand Webinars