Advocating for a Third Meal ($)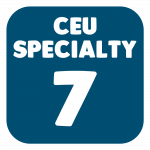 National Child Nutrition Conference presented April 13,2023
1 hour credited CEUs
Ready to advocate for a reimbursement of a third meal but unsure of where to start? Explore the importance of advocating at the state and local levels in early childhood nutrition and how to secure legislation and funding. 
Discover the benefits of serving a third meal in early childhood.
Learn how to develop policy asks at state and local level.
Understand the importance of storytelling in advocacy.
Presented by:
LaMonika Jones, MEd, GCPA, D.C. Hunger Solutions
Find More On-Demand Webinars