Tailoring Menus to Accommodate Special Diets ($)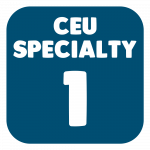 National Child Nutrition Conference presented April 12, 2023
1 hour credited CEUs
Unsure of how to plan menus for children with special dietary needs? Explore the key considerations to remember when planning and sourcing CACFP creditable substitutions for special diets such as food allergies, gluten-free, and preparing texture-modified diets.
Discover how to tailor menus for children with special needs to be CACFP approved.
Learn to streamline the process of reading labels when choosing allergen-free products.
Gain skills and confidence in planning appropriate menu substitutions.
Presented by:
Salome Pemberton, MPH, RD, CDN, CCNP, National Enrichment Group
Find More On-Demand Webinars