Wheat & Gluten-Free Meal Modifications ($)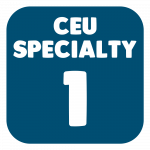 Special Diets Boot Camp presented August 30, 2022
.5 hours credited CEUs 
Develop an understanding about the differences between wheat and gluten meal modifications. Learn how to identify food products containing wheat or gluten. Receive recipe ideas that will help you adapt and modify your menus. 
Define wheat and gluten allergens.
Learn about wheat-free and gluten-free products.
Discover wheat-free or gluten-free meal options.
Presented by:
Isabel Ramos Lebron, MS, RDN, LD
Find More On-Demand Webinars