Find Your Elected Officials
Call, e-mail or mail U.S. state and federal elected officials and government agencies.
Your voice matters! Stand with us and take action. Read below for current and past actions taken by our community.
Click HERE to subscribe to our NCA Policy and Advocacy eNews Group and select POLICY at the bottom of the form.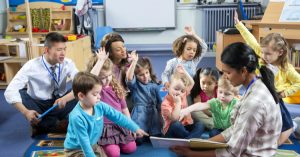 During the entire month of August, every congressional representative will be back in their home state. Don't miss this opportunity to advocate for CACFP! Showcasing your program is one of the most impactful ways to advocate for the CACFP. Invite your elected officials to visit your site in August.