States, US Territories and Local Authorities Can Take Action by Issuing a Proclamation Declaring the 3rd Week of March (March 12-18, 2023) CACFP Week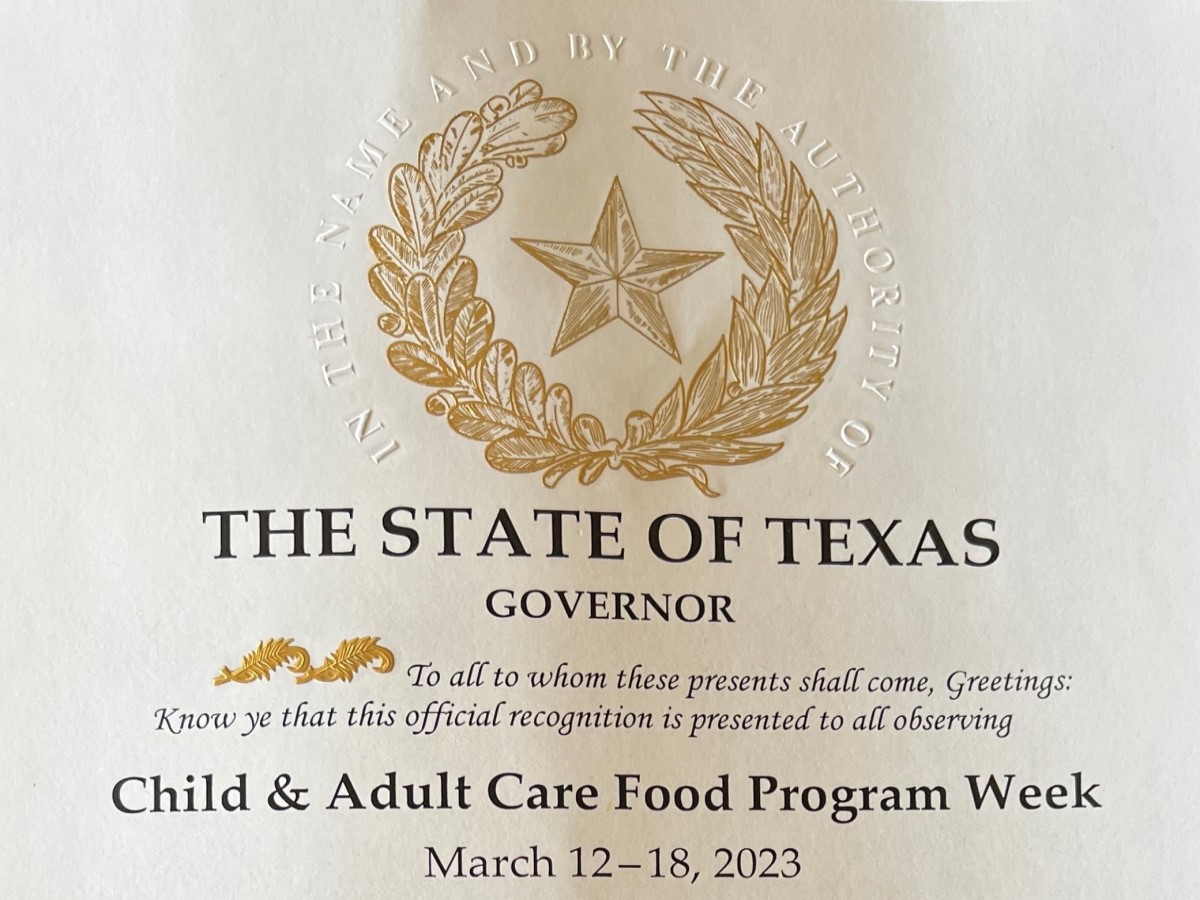 CACFP Week is a national education and information campaign sponsored annually the third week of March by the National CACFP Sponsors Association. The campaign is designed to raise awareness of how the USDA's Child and Adult Care Food Program works to combat hunger and improve nutrition security. The CACFP brings healthy foods to tables across the country for children in child care centers, homes, and afterschool programs as well as adults in day care. 
This year, National CACFP Week will take place from March 12-18 and will acknowledge the child and adult care providers, nutrition educators, program specialists and staff, state and federal professionals and parents who contribute to the success of the CACFP. States, US Territories and local authorities can bring recognition to the importance of the CACFP and its stakeholders by proclaiming the 3rd week of March as CACFP Week.  
You can take action by sending a proclamation request to your governor and/or local official. In our CACFP Week Advocacy Template, you can find a sample request for proclamation governors and local elected officials. Before you download the relevant proclamation request, be sure to insert your elected official's name and formal title. 
Now that you have your document ready, how do you send this request to your elected official?  Most elected officials have a website with contact information for their office. Try getting a hold of someone in their office over the phone, speaking to a member of their office directly is often the most successful form of communication. If you are not able to get in touch with their office via phone or email, you may need to submit this request through their website. Most elected officials have a place for you to submit requests on their Contact Us page.  
Be sure to follow back up with their office periodically, if you are able. For more information about National CACFP Week, we have great resources on our website. If you have any questions about the proclamation process or require assistance, contact policy@cacfp.org. 
CACFP Week Proclamations and Recognitions:
State of Arizona, Governor Katie Hobbs
State of Arkansas, Governor Sarah Huckabee Sanders
State of Kansas, Governor Laura Kelly
State of Michigan, Governor Gretchen Whitmer
State of Nevada, Governor Joe Lombardo
State of Texas, Governor Greg Abbott