Just Our Luck! Four Fun Ways to Celebrate St. Patrick's Day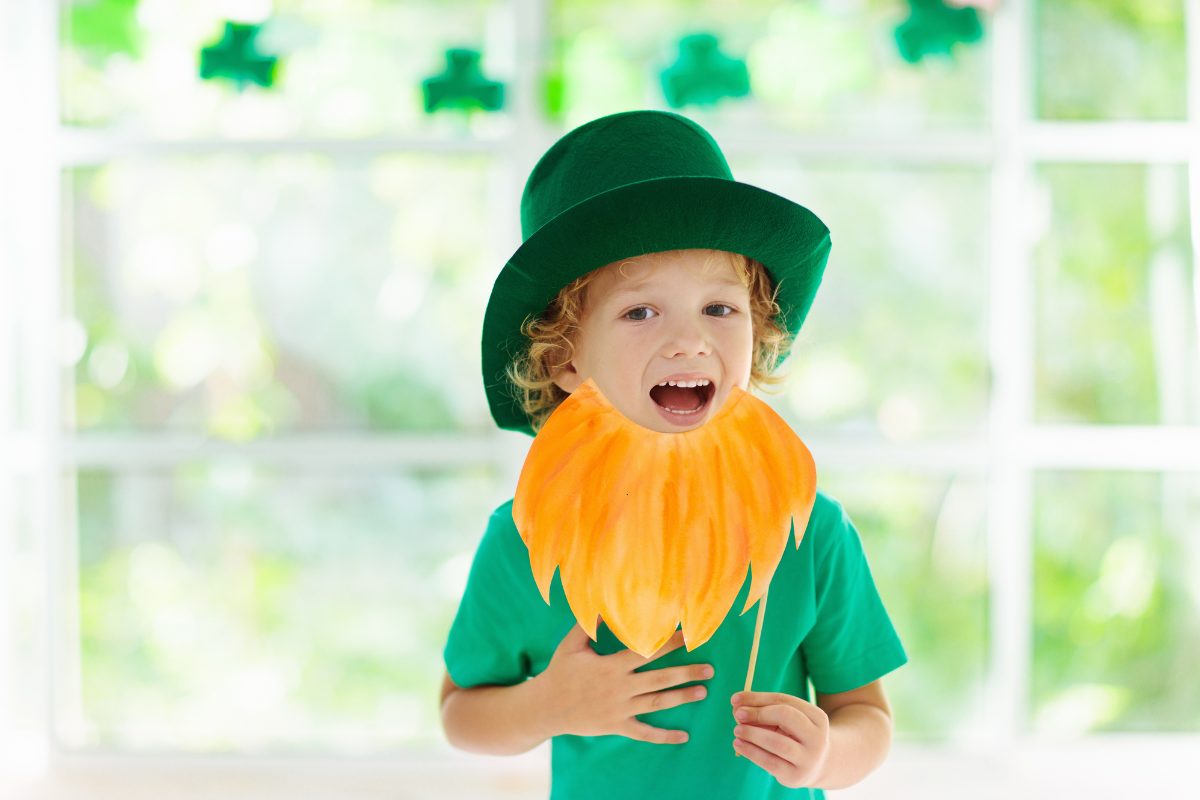 Whether you love wearing green, have Irish origins, or are remembering the patron saint of Ireland, there are so many ways to celebrate St. Patrick's Day with those in your care! We have four fantastic ideas that you could try at your center or family child care home that are low budget and easy to do. 
What Foods are Green? Discuss & Find
There are many fruits and vegetables that are green and provide a nutritious option to be served any time of the day! Green produce helps keep our eyes healthy and our bones & teeth strong. During circle time, show cut out pictures of green fruits and vegetables and discuss with the children what they are. Then at breakfast, lunch and or snack, ask them to find the yummy green food and identify what it is! You could download and print out NCA's ABC Flash Cards and use all the green foods found there! 
Also, below is a sample list of green fruits and vegetables you could speak about: 
Fruits 
Apple (green)

 

Grapes (green)

 

Kiwi

 

Lime

 

Pear (green)

 
Vegetables 
Artichoke

 

Asparagus

 

Broccoli

 

Green Beans

 

Spinach

 
Green Exploration
Make a green-themed sensory bin to help develop those fine motor skills. It's as easy as getting a plastic bin, add your base material and then add any green-themed or St. Patrick-themed toys and materials. See the materials below that you could use to make your very own sensory bin. 
What you need: 
Plastic bin

 

Base material (choose 1)

 

Shredded green paper

 

Green colored sand

 

Sensory toys and materials (choose at least 3)

 

Plastic gold coins

 

Green feathers

 

Green pom poms 

 

Green wooden blocks

 

Green building toy bricks

 

Plastic shamrock shapes

 
Pot of Gold Craft Idea
Using paper plates, have children paint the curved side of the plate all black. With adult supervision or assistance, cut off 1/3 of the plate once dried. Next cut a large cloud out of the yellow paper. This will be the gold for the pot. Glue the yellow paper to the back of the black plate, so it looks like a pot of gold. Have children glue on treasure for the pot of gold. Treasures could be colorful buttons, pom poms, plastic large rhinestones, and other decorative craft supplies you may have on hand! Add a green cut out of the four leaf clover and glue it on the pot for the finishing touch.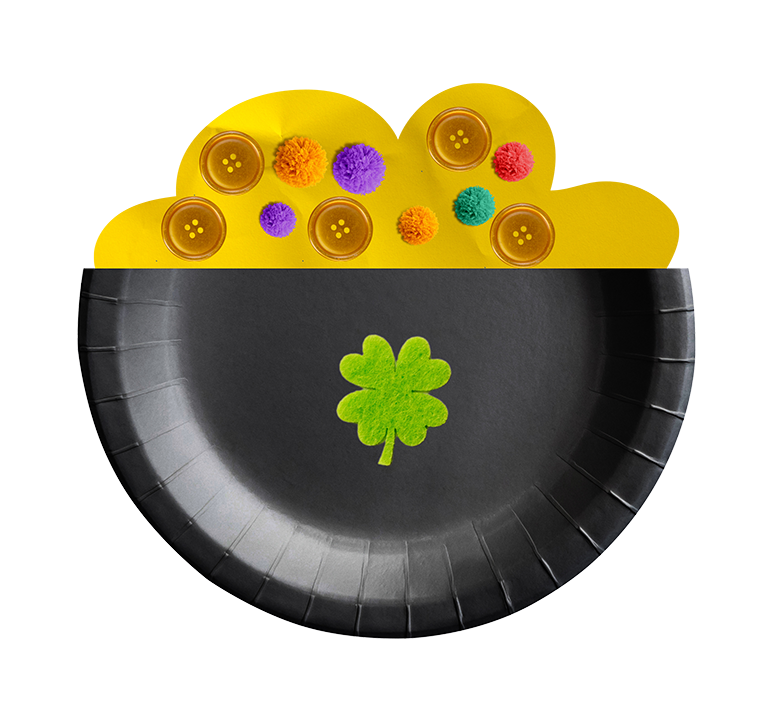 Celebrate Your Good Fortune with Delicious Food!
Keep the green theme of St. Patrick's Day going by adding in one of these delicious recipes to your menu. These recipes can be tied into the "What Foods are Green?" activity when served at breakfast, lunch, supper, and/or snack time.