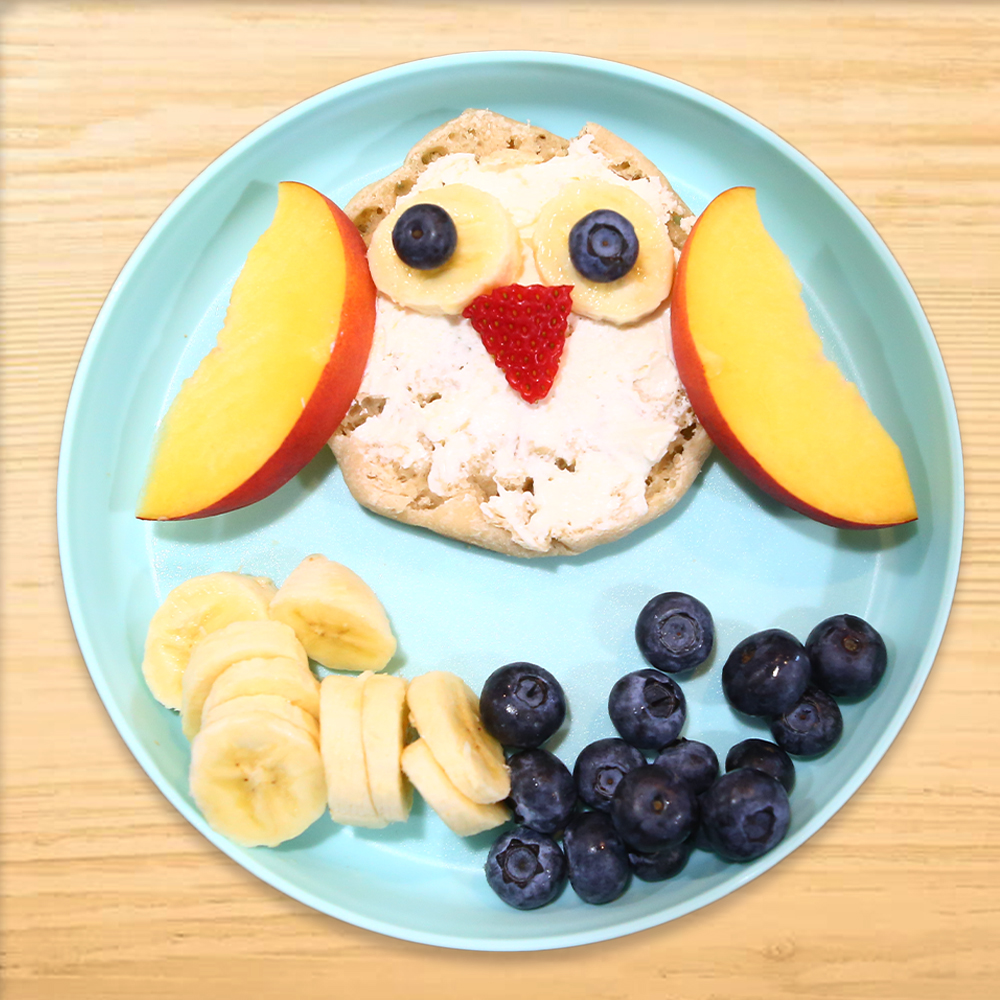 4 whole wheat English muffins
1/2 cup low-fat cream cheese
1 peach, in 16 slices
4 bananas, sliced
2 cups blueberries
2 strawberries, quartered in wedges
Open the English muffins so you have 8 slices.
Spread 1 tbsp of cream cheese onto each slice.
Splace 1 slice of English muffin on each plate, along with 1/2 a banana, 2 slices of peach, 1/4 cup of blueberries and a strawberry wedge.
Allow children to have fun making their own owl with the fruit before eating it!
One serving provides 1 oz eq grains and 1/2 cup fruit.