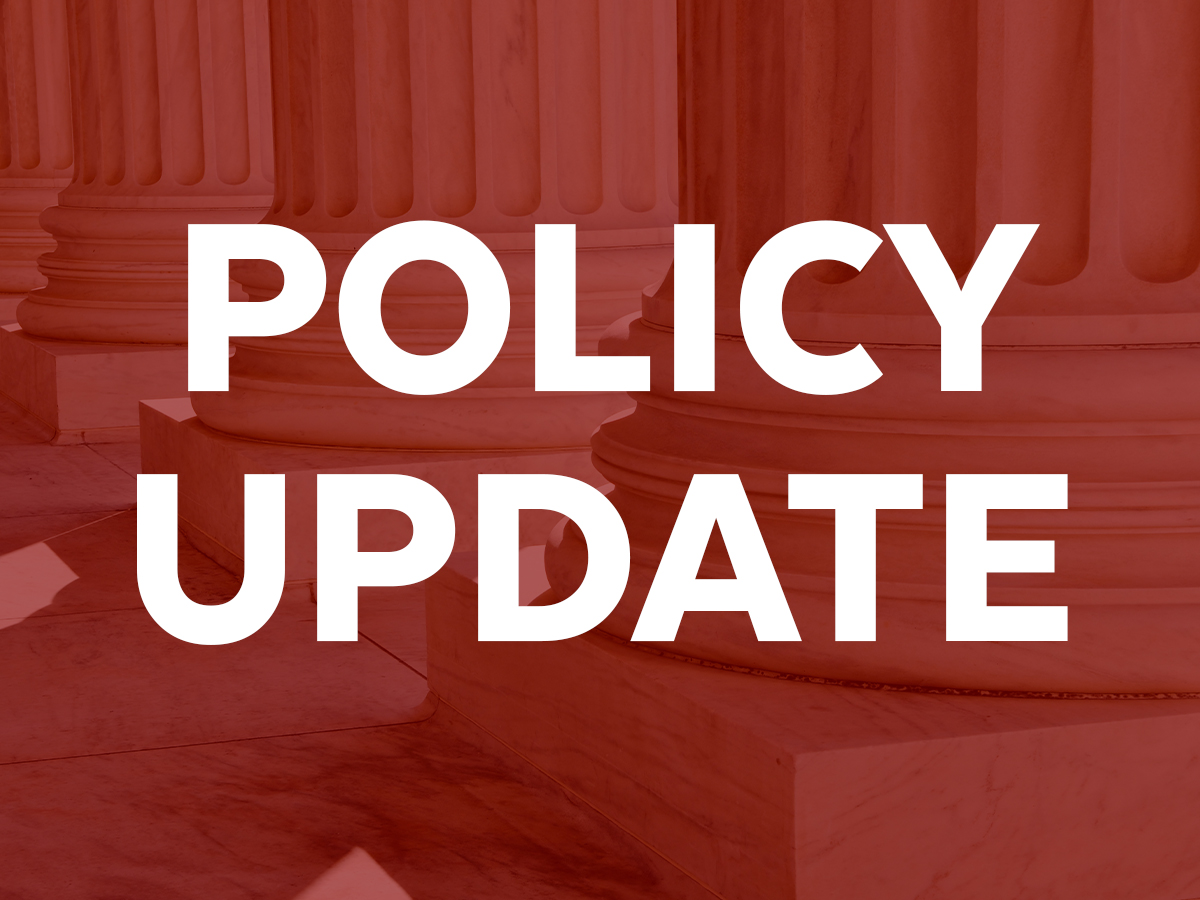 Our team here at the National CACFP Sponsors Association is continuously looking for ways to support and advocate for you! This year, we've really ramped up our policy and advocacy work in an effort to expand and improve the CACFP. 
6 Big Accomplishments in FY 2023
We've had many great accomplishments, big and small, but there are six big accomplishments in particular that we want to highlight.
Conducted a member advocacy survey
Coordinated CACFP Week congressional and state action
Created a new advocacy toolkit
Launched an initiative encouraging providers and sponsors to host congressional representatives
Endorsed and conducted a letter campaign for the Child Care Nutrition Enhancement Act
Achieved commitments to the White House Conference on HNH
Conducted a Member Advocacy Survey
To kick off fiscal year 2023 with an understanding of our members' needs, we conducted a member advocacy survey. The responses were used to create an advocacy report that NCA has shared with the United States Department of Agriculture and members of Congress. The insights from the report have also influenced NCA's policy priorities and highlighted the areas where we have focused our advocacy efforts. 
Coordinated CACFP Week Congressional and State Action
In 2023, CACFP week was bigger than ever! Along with hosting five educational webinars, NCA also engaged congressional and state officials to pass CACFP Week resolutions. With NCA's support, Congresswoman Bonamici introduced a National CACFP Week resolution in the House of Representatives. In addition to the national resolution, six governors proclaimed the third week of March as CACFP Week in their State. During National CACFP Week, NCA also received video messages from six congressmembers recognizing the importance of the CACFP. 
Created New Advocacy Toolkit
This year, leading up to CACFP Week and in response to our White House commitment, NCA launched an advocacy site. This site was made as a one-stop-shop for all advocacy related resources, including an advocacy phone call template, in-person meeting guide, multiple email and letter templates, and CACFP factsheet. The site also houses half a dozen social media images for providers and sponsors to use to promote the CACFP to their networks.  
Launched Initiative to Host Congressional Representatives
Over the summer of 2023, NCA launched an initiative to raise awareness of the CACFP among congressional representatives and give them an opportunity to see the CACFP in action. NCA created resources to help CACFP providers and sponsors invite their elected officials and successfully host their representatives at CACFP sites while congressmembers were back in their home states. To provide further support, NCA conducted a webinar outlining the steps necessary for hosting an elected official. One successful visit includes that of Congressman Greg Landsman to Loving Kindness Education and Learning Center, sponsored by 4C for Children (an NCA member), in his home district. During his visit he also announced his introduction of the Child Care Nutrition Enhancement Act.  
Endorsed and Conducted a Letter Campaign for Historic CACFP Legislation
NCA, along with more than 40 national organizations, was an original endorser of the Child Care Nutrition Enhancement Act. President and CEO, Lisa Mack, was quoted in the sponsoring Congressman's press release highlighting the crucial need for increased reimbursement and the elimination of tiering of family day care homes. In an effort to move this legislation forward, NCA also launched a campaign encouraging our community to send a letter to their congressional representatives, urging them to support the legislation. As of the date of this blog post, over 4,500 letters have been sent to congressional representatives from every state.  
Achieved Commitments to the White House Conference on Hunger, Nutrition, and Health
In September 2022, NCA made multiple commitments towards the White House's call to action for ending hunger and reducing diet-related diseases. NCA committed to raising awareness of the CACFP through an outreach campaign to non-participating providers, expanding and enhancing National CACFP Week, and pursuing a permanent proclamation declaring the 3rd week in March as National CACFP Week. Putting our commitments into action, NCA: 
Hosted Power of the Food Program: a one-day event for over 400 child and adult care providers, with 11 webinars about the CACFP.

 

Ramping up CACFP Week: hosting almost 3,000 individuals for five webinars throughout the week and providing new resources.

 

Pushing forward National CACFP Week Resolution: Congresswoman Bonamici reintroduced the resolution in the House of Representatives, videos of support for the CACFP were shared by two Senators and four Representatives, and six governors proclaimed the third week of March as CACFP Week in their State.

 
Looking Forward to FY 2024
NCA plans to meet with members of congress, USDA leadership, and partner organizations to advocate for important CACFP policy.

 

Keep a look out for NCA's quarterly policy updates to stay up to date on new and upcoming CACFP policy.

 

Expect the Serious Deficiency Proposed Rule to be released. An NCA summary, informational webinar, and model comments will follow. 

 

The Final rule on

Child Nutrition Programs: Revisions to Meal Patterns Consistent with the 2020 Dietary Guidelines for Americans

is expected to be released in FY24. An NCA summary and educational webinars will follow.

 

Also expected in the next year is an Interim Final Rule for summer non-congregate flexibilities and Summer EBT.