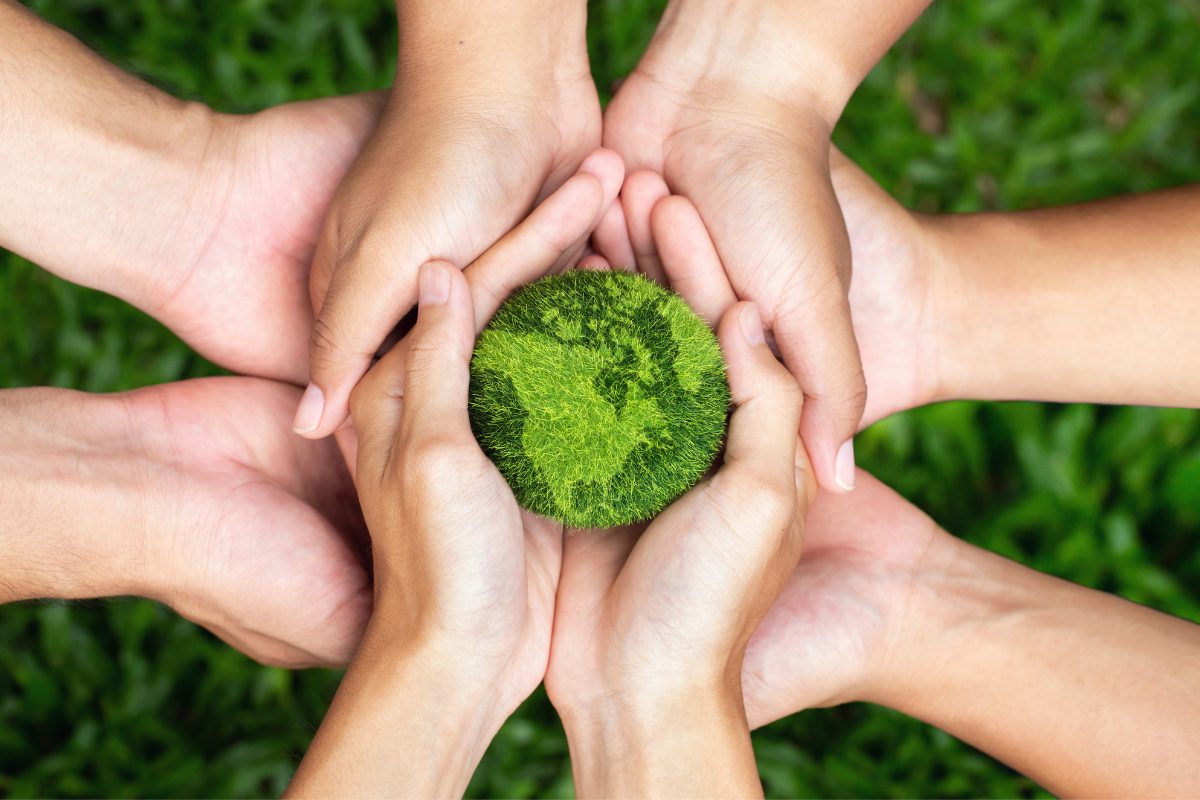 Earth day is a special day where we celebrate and bring awareness in protecting our precious planet. Teaching the children in your care how important it is to keep our plant clean and healthy will pave the way for our youngest generation to make the world a better place. Want to educate children about their environment? Here are some fun activities that emphasize the crucial roles we play to reduce, reuse, and recycle. 
REDUCE
Save the Water! 
The water we use to brush our teeth, take a bath, and water the yard is an important commodity worth saving! Conserving water means we save on energy, decreases the burden it takes to supply water, and more water can be taken to others who really need it.  Talk about saving water while playing this game. 
How to play: 
This is an outdoor game. Fill two to three empty food cans or small plastic containers with water up to the top of the container. Split the children into 2-3 teams. Have them walk as fast as they can without spilling the water and then pass it on to another team member. Continue until all have had a turn. At the end of the game, compare the teams' containers to see who lost the least amount of water. If there is any leftover water after playing this game, have the children use it to water plants or trees in the area. 
REUSE
Musical Shakers  
Upcycle your plastic bottles and tin cans and turn them into fun sound shakers. Teach children that with their imagination, they can create all kinds of fun toys with ordinary objects. All you need are four items to make your noise makers.  
Music Shaker Vessel (choose at least one)

 

Sturdy plastic bottles with cap

 

Coffee tin cans with plastic lids

 

Super glue or glue gun

 

Contact paper or duct tape

 

Filler Options (choose one or more)

 

Pony beads

 

Small pebbles

 

Buttons

 

Pom Poms

 
RECYCLE
Alphabet Recycle 
Teach children essential it is to recycle whenever possible! Play this fun game where young minds learn not only the alphabet in lower and upper cases but also that paper should be recycled to save the trees on our planet!  
How to play:  
Label two plastic bins or buckets, one for upper cases labelled "ABC" and the other for lower cases labelled "abc."  These will be your recycling containers. On separate pieces of paper, write each alphabet letter in either upper case or lower case. You should have 52 pieces of paper total. Have children help you crumble the papers and put them around the room. Have the children pick up one piece of paper at a time and have them decide if the letter they pick up goes in the upper-case bin or lower-case bin to recycle. Once all the papers are recycled, you can play again! Not only are they recycling but reusing the materials of the game.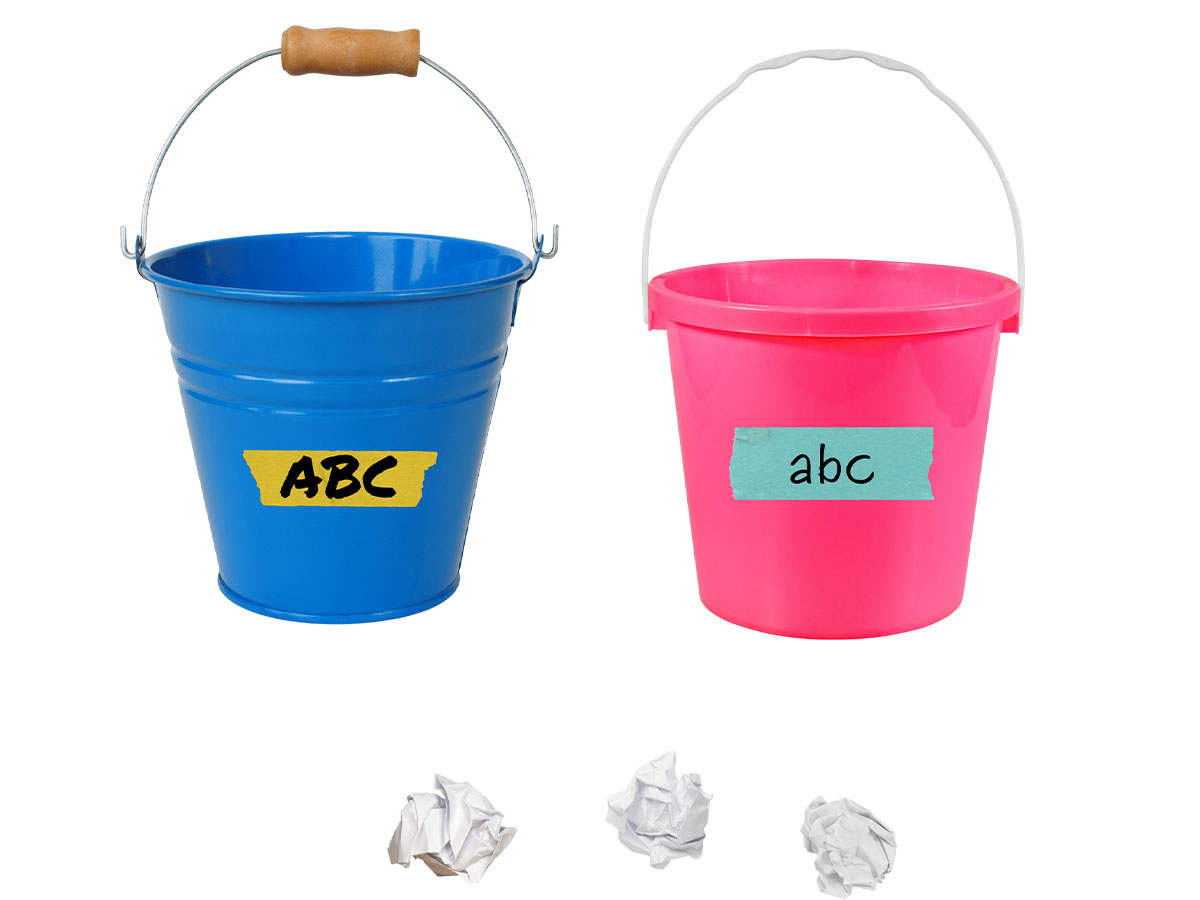 Read About It!
During learning circle, read a book on Earth Day to have children thinking on how they can start saving their planet. Here are a couple of book suggestions to get you started. 
I Am Earth: An Earth Day Book for Kids / Yo Soy La Tierra: Un Libro del Día de la Tierra para Niñosby (James McDonald and Rebecca McDonald)

 

Michael Recycle / Capitán Verdemán - Superhéroe del reciclaje

 

(Ellie Bethel y Alexandra Colombo)

 
Celebrate the Earth with Food!
Celebrate the Earth by offering plant-forward meals and snacks at your center or family child care home. Keeping the planet healthy is important as well as feeding our bodies with nutritious foods. These recipes are packed with vitamins, minerals and fiber to help our bodies stay strong. 
Earth Day Bites 
5 whole wheat English muffins

 

2 ½ cups blueberries

 

2 ½ cups green grapes, halved

 

Cream cheese

 
Cut English muffins in half where you end up with two round halves for each muffin. Spread cream cheese onto each half. Serve ¼ cup of blueberries and ¼ cup of halved grapes along with 1 slice of English muffin. Have children arrange their fruit on top of the English muffin to look like the Earth.