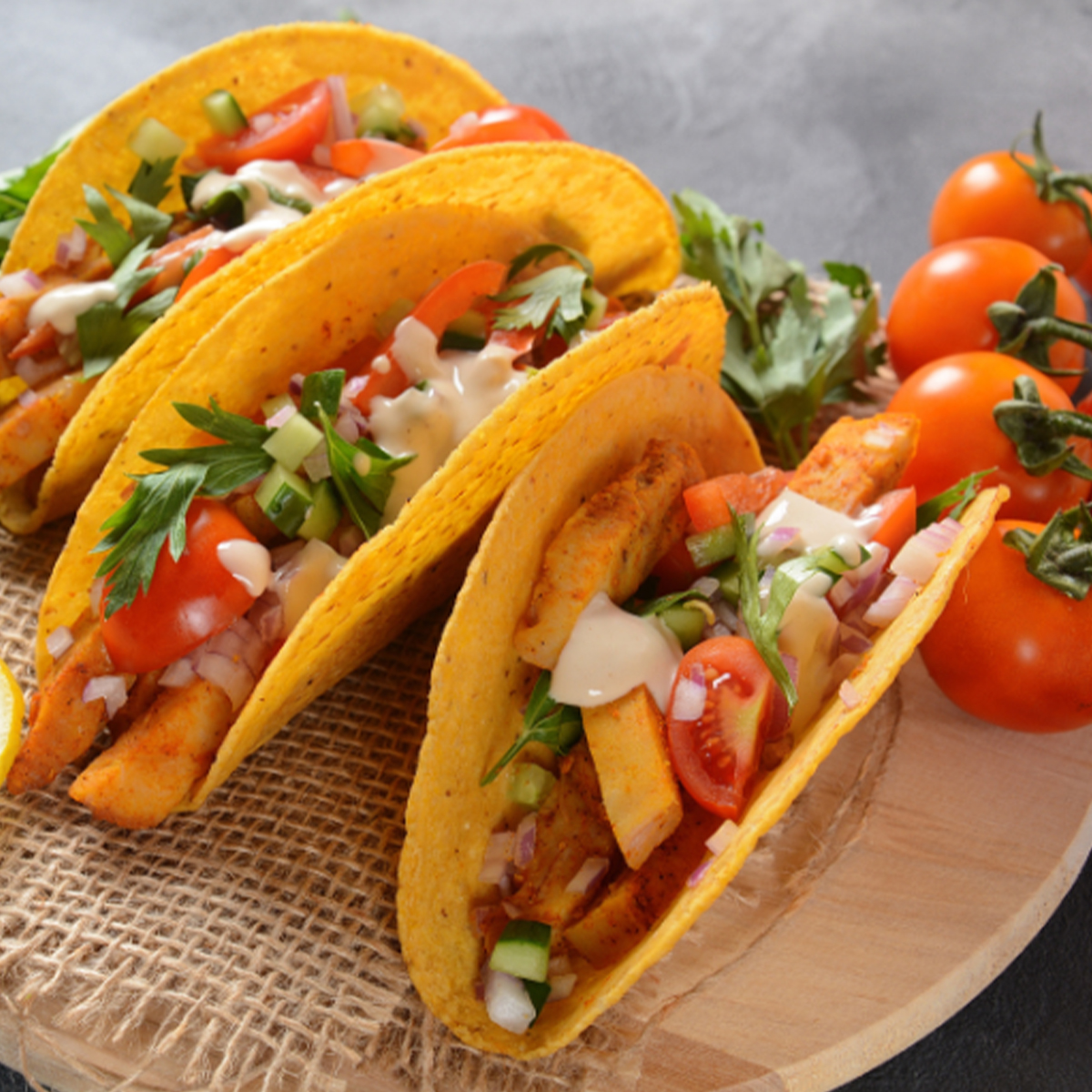 16 oz extra firm tofu, drain & remove excess liquid, cubed

1/2 - 1 tbsp mild taco seasoning

2 tbsp vegetable oil

8 hard corn tortillas

2 cups shredded lettuce

1 cup tomatoes, diced
In a medium bowl, toss tofu and taco seasoning until tofu is coated.

On medium heat in a large skillet, add oil.

Once oil is heated, add the tofu. Stir frequently until tofu is browned. You can decide to crumble the tofu up more in the pan to resemble ground beef if you so desire.

Place in each tortilla 1/4 cup tofu, 1/4 cup of shredded lettuce, and 1/8 cup of tomatoes.
Two tacos provide 3/4 oz eq grains, 1 1/2 oz meat alternate, 1/4 cup vegetable and 1/4 cup second vegetable.