Pumpkins, Squash and Gourds: 10 Autumn Recipes for CACFP Sites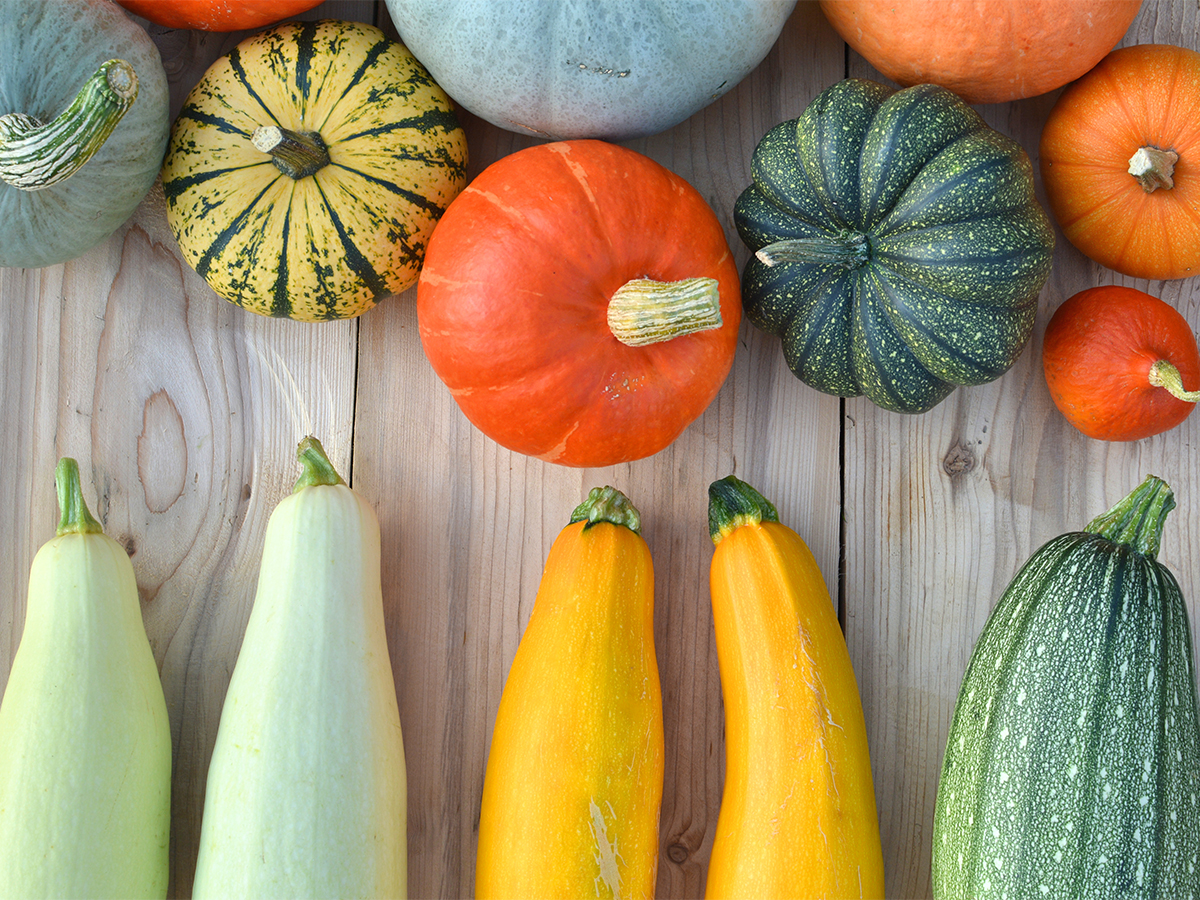 Enjoy these CACFP creditable recipes featuring pumpkins, butternut squash, and acorn squash. These vegetables are in-season in autumn and highlighting them this time of year can aid in local food procurement as well as maximizing their flavor and nutritional benefits. Even better, they're festive and fun for fall holidays! Check out our list for ten pumpkin and gourd CACFP recipes.
Fall Apple Pumpkin Oatmeal – one serving of this recipe provides ½ oz equivalent grains and ½ cup combined fruit and vegetable. Serve 2/3 of a cup and half a banana for a creditable and delicious breakfast for ages 3-5.

Pumpkin muffin squares

– Pumpkin, raisins and spices give these muffin squares a distinctly delicious and decadent flavor. Each piece provides 1 oz equivalent grains.

Peppy Quinoa

– Try this dish for a different pumpkin flavor—pepitas! Pepitas are the seeds of the pumpkin, and this recipe combines them with green chilies, cilantro and quinoa.
4. Central Valley Harvest Bake – This succulent side dish highlights fresh butternut squash.
5. Harvest Delight - Inspired by autumn vegetables found at farmers markets, Harvest Delight is an irresistible, brilliantly colored roasted vegetable and fruit medley side dish.
From the Pumpkin 5 Ways Infographic:
Pumpkin pancakes
Pumpkin pudding
Cranberry Pumpkin Muffins
Pumpkin Smoothie
Pumpkin & White Bean Soup