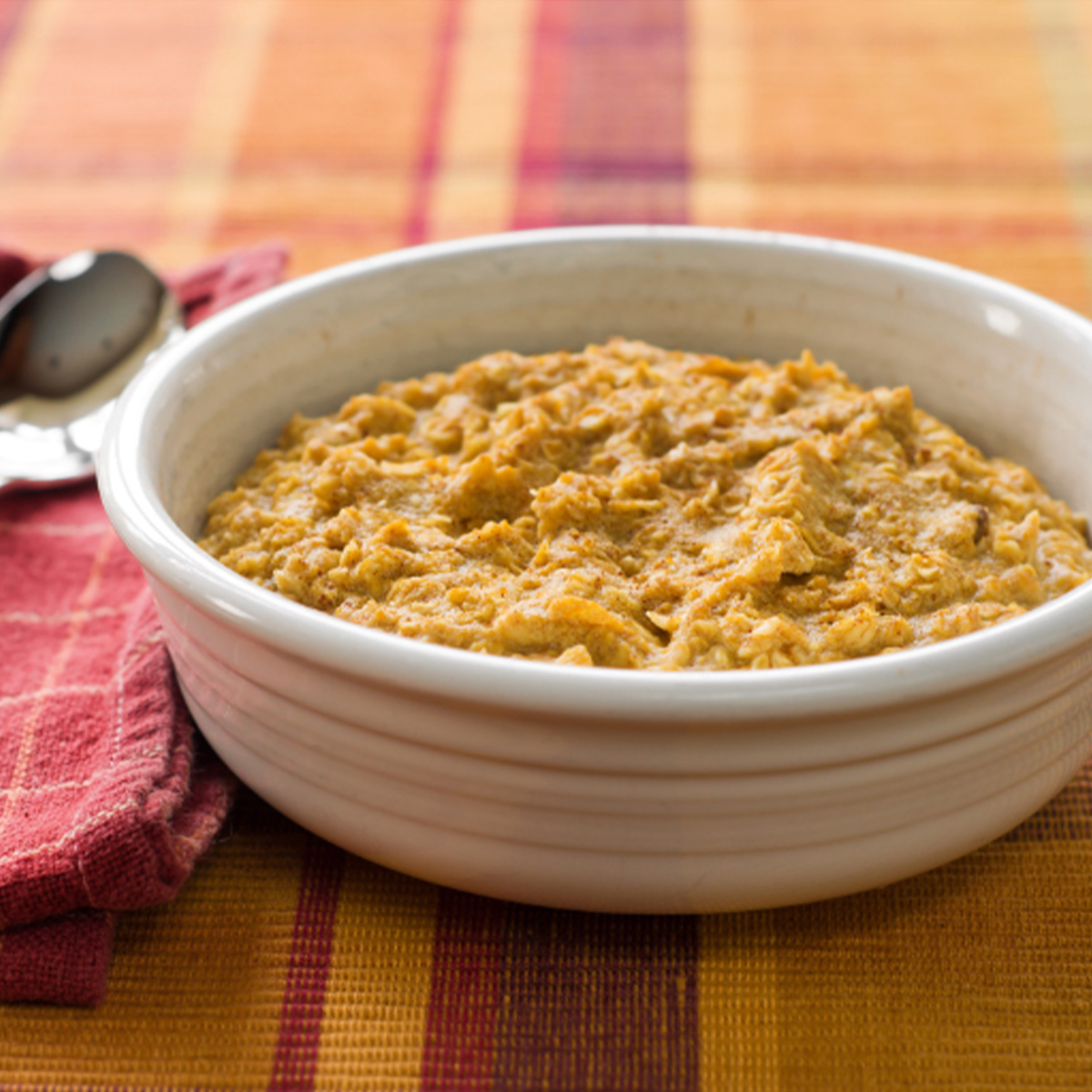 1 cup quick cooking oats

1 1/2 cup water

2 cups applesauce

1 cup pumpkin puree

1 tsp cinnamon

1 tsp vanilla extract

4 bananas
Add all ingredients to a medium saucepan.

Cook on medium-high heat until liquid is almost nearly absorbed by the oats.

Serve 2/3 cup of oatmeal with 1/2 a banana, sliced to each participant immediately while still warm.
One serving provides 1/2 oz eq grains and 1/2 cup combined fruit and vegetable.