Six Ways to Celebrate Pride at Your Child Care and Adult Day Care Sites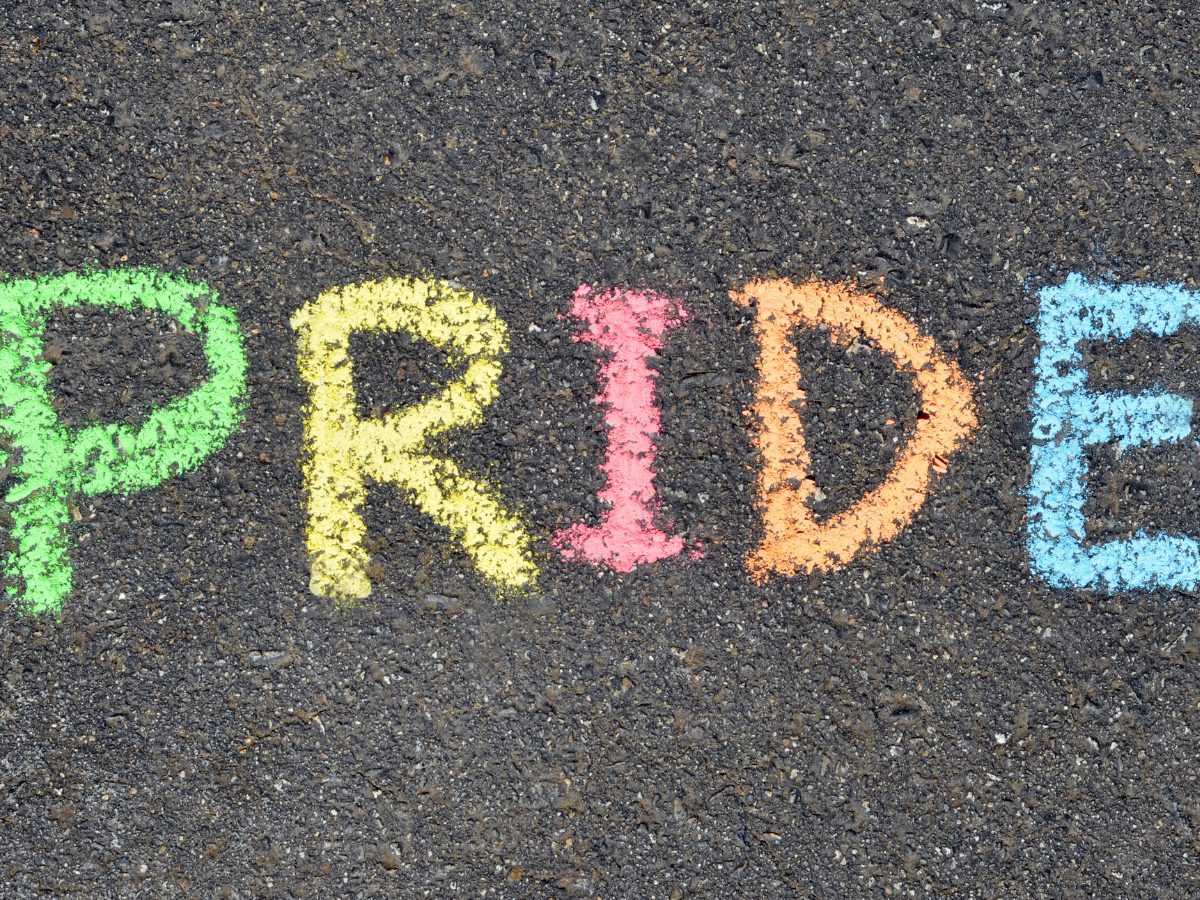 This list is a fun introduction to ways to celebrate Pride at your adult day care or CACFP childcare site. While the origins and intention of Pride month are quite serious, celebrating it can be easy and joyful. Providers could be underestimating the number of LGBTQ+ families, participants, and staff who may who need a safe, accepting space. Use these ideas as a jumping-off point, and then keep it going even beyond the end of the month.
Pride at CACFP childcare sites
Celebrating Pride Month at your childcare site may seem daunting, but it's easier than you may think. When it comes down to it, the main ideas are to create a welcoming, inclusive environment for LGBTQ+ families and children, to affirm self-expression, and to be sure that LGBTQ+ people are well-represented at your site. Here are a few ideas to make celebrating Pride fun and easy:
Read story books that center LGBTQ+ characters or address LGBTQ+ Some options include Worm Loves Worm by J.J. Austrian, 10,000 Dresses by Marcus Ewert, Everywhere Babies by Susan Meyers, And Tango Makes Three by Justin Richards, and This Day in June by Gayle E. Pitman.
Throw a party that celebrates self-expression and identity. Some children may not understand the broader themes and messages of Pride month. However, it's never too early to teach kids to love themselves and celebrate their unique attributes and those of their peers. Host a party that affirms and uplifts the children in your CACFP program. Here are a few ideas to include in your pride party:

Dress-up. Have parents encourage children to select their outfits for the day and encourage kids to wear clothes that make them feel the most like themselves.
Create rainbow self-portraits. Allow children to explore bright colors, alternative materials (think popsicle sticks, glitter, or felt), and even mixed mediums (paint, crayon, markers) to create a one-of-a-kind self-portrait. Afterward, use words of affirmation and encouragement to embrace each child's artistic expression. Then, have the children practice affirming words with each other.
Include a rainbow snack. Check out this creditable rainbow veggies snack idea.
Play some music. The Disney Pride Playlist is full of familiar, child-friendly songs that all celebrate identity and self-expression. It's available for free across many streaming services, including Spotify, YouTube Music, Apple Music, Amazon Music, and more.
Pride at CACFP adult day care sites
One thing we know for sure is that adult day care providers care deeply about their participants. Sadly, 59% of LGBTQ seniors feel a lack of companionship, and 53% feel isolated from others  Thankfully, providers have the power to improve the social-emotional wellness of these seniors by taking steps toward inclusion. Pride month is a perfect time to specifically celebrate these participants, though they should be welcomed and considered year-round. Here are a few ideas to celebrate Pride with adult CACFP participants:
Attend a pride parade. If it is logistically possible for your participants and staff to attend a parade, then make those arrangements and have a blast! If that's simply not an option, look for an opportunity to watch a live stream of your local pride parade, or invite performers or floats to visit your site at another time in the month.
Host a movie screening. Feature a movie at your center that centers LGBTQ+ characters or storylines. Some good options are The Best Exotic Marigold Hotel (2011) and Milk (2008).
Pride at all CACFP sites
Lastly, these ideas can be done at any CACFP site and benefit all participants and staff year-round.
Update paperwork, forms, and other documentation at your site to use inclusive language. Swap out mom and dad for parents and guardians. Swap out husband and wife for partner.
Offer diversity, equity, and inclusion training to staff, and follow up on that training even after Pride month has ended.
Above all, we're wishing you a boisterous, bold, beautiful Pride this year! Include some of these ideas in your monthly plan, and let us know how it goes! Email us at nca@cacfp.org or on social media @NationalCACFP.