Our 2022 National Child Nutrition Conference Top 8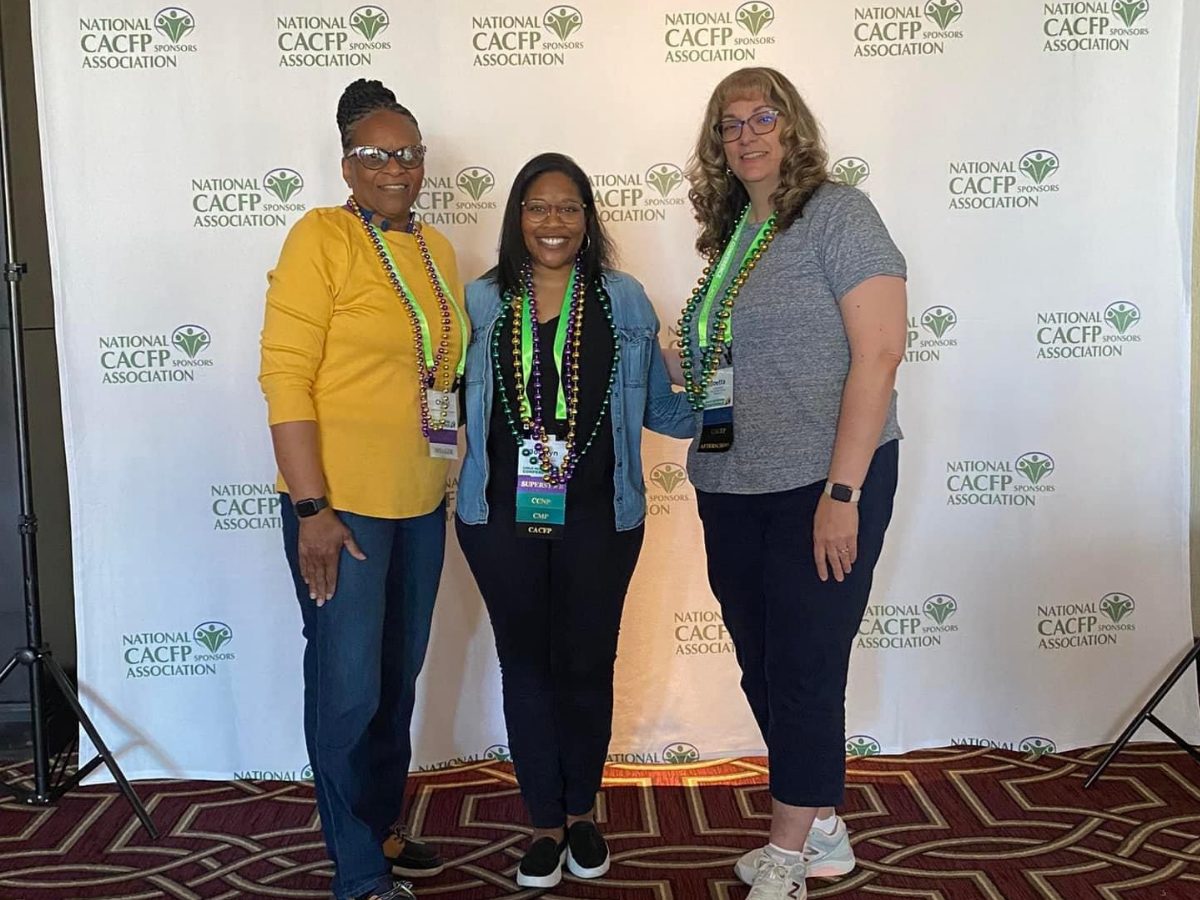 We wish the entire CACFP community could have joined us at our 2022 National Child Nutrition Conference, but since that's not possible, we'll have to settle for reminiscing. There were a few big surprises, numerous old friends, and hundreds of very special a-ha! moments. We hope this list brings you a lot of joy, and a little FOMO if we're honest. In no particular order:
1. USDA Policy Update
Speakers from the USDA's Food and Nutrition Service presented policy updates. Primary update topics included: pandemic era waivers, race and ethnicity data collection, meal pattern technical corrections, P-EBT, program monitoring, supply chain disruption, farm to school census, and Team Nutrition resources. Of these topics, the waivers are a primary concern for CACFP providers. Read a full description of these policy updates on our blog.
2. Surprise Jazz
You're probably thinking that no one should be surprised by jazz in New Orleans. However, the NCA leadership kept the surprise ending to general session so under wraps, that when a jazz band appeared to lead everyone out at the end, even some staff and board members were astonished.
3. The Inspire Awards
Twelve individuals and organizations were honored for their perseverance and creativity throughout the pandemic, and among them three were identified as winners of the Inspire Awards. Their stories were told in a special in-person and livestreamed ceremony. Read more coverage about the inspire awards and each nominee on our Inspire Awards page.
4. Elmo
That's it. Just Elmo.
5. Valerie Cable and Vicki Lipscomb's Lifetime Achievement Awards
We were so happy to present a pair of Lifetime Achievement Awards to these phenomenal women! Our organization owes so much to Valerie Cable and Vicki Lipscomb for everything they've done as leaders in the CACFP during their careers.
6. First Lady of Louisiana, Mrs. Donna Edwards
First Lady of Louisiana, Mrs. Donna Edwards, visited NCNC to speak about arts integration and the health of the whole child. Her presentation shone a light on the important work of CACFP professionals and whole child development.
7. New Resources Announced by Sesame Street
While presenting at the National Child Nutrition Conference, Sesame Street in Communities staff announced new resources available online. This new module is all about community diversity and is an extension of the work Sesame Street in Communities is doing on racial justice. It includes free printables, videos and interactive activities. Visit the Sesame Street Community Diversity activity kit online to see everything it has to offer.
8. Learning, Laughing, Energizing and Activating Face to Face
This was our first face-to-face event after two years of being away from each other, and it was absolutely joyful to be together again. From the USDA workshops to the advocacy shop talks, energy was high and ideas were buzzing. We saw you chatting together in the halls and taking selfies with Elmo. We saw you pressing USDA officials with questions, and we saw you sipping coffee with cross-country colleagues. The strength of our community is collaboration. We will certainly continue to collaborate effectively over virtual channels, but it was refreshing and motivating to share space again.