2022 NCNC USDA Policy Update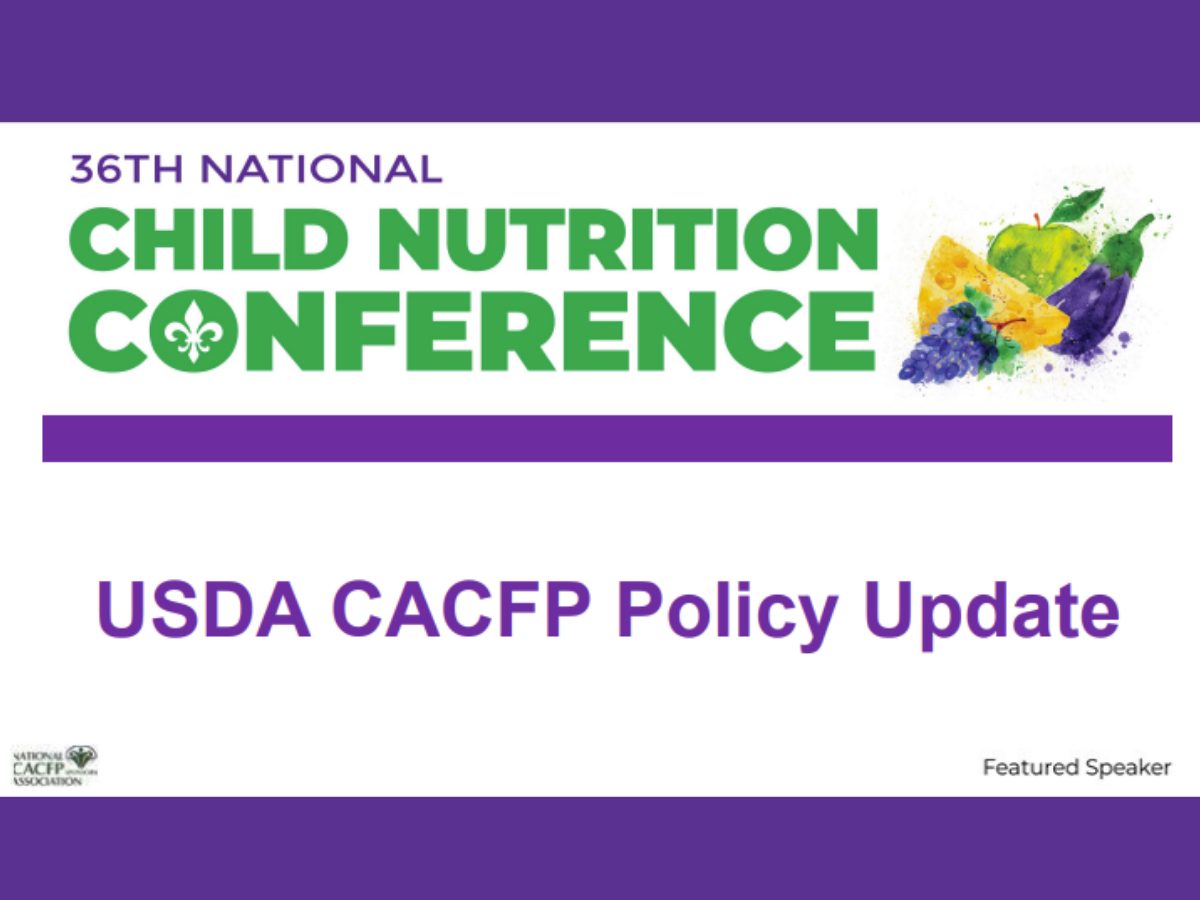 At the 2022 National Child Nutrition Conference, speakers from the USDA's Food and Nutrition Service presented policy updates. Primary update topics included: pandemic era waivers, race and ethnicity data collection, meal pattern technical corrections, P-EBT, program monitoring, supply chain disruption, farm to school census, and Team Nutrition resources. Of these topics, the policy waivers are a primary concern for CACFP providers.
Current Nationwide Waivers
Current nationwide waivers include provisions for non-congregate feeding, allow parents and guardians to pick-up meals, give some flexibility to meal patterns, give area eligibility for at-risk afterschool and family home daycare providers, and waive meal service time restrictions. Congress has not extended these waivers, and at this time they will expire on June 30, 2022.
Options for 2022-2023 School Year
However, the USDA did announce some flexibilities within their own purview extending into next school year. Without Congress passing a renewal the USDA is unable to offer flexibilities that align with all the expiring waivers; that being said, beginning on July 1, 2022, states will be able to apply for the following:
Available:
Non-Congregate feeding
Parent or guardian pick-up
Meal service times
Flexibilities remaining unavailable include:
Waivers of meal pattern requirements
Area eligibility
The programs primarily impacted by the unavailable waivers will be at-risk afterschool and family home daycares. The USDA suggested a few options for those programs that will struggle with the loss of the area eligibility waivers. Those options include:
Option 1:
Use School Year 2019-2020 free and reduced-price application data
Area Eligibility determinations made with School Year 2019-2020 data will be valid for the next two program years (through SY 2024-2025)
Option 2:
Use a process like the schools Community Eligibility Provision (CEP)
Can only be used to qualify sites for area eligibility in SY 2022-2023
Other Policy Updates: 
The remaining policy updates from the USDA Food and Nutrition Service staff can be found on their slides from the 2022 Child Nutrition Conference.