As our nation continues to respond to COVID-19, we know that many of you, like us, are all doing your best to serve your community. We will continue to support the CACFP & SFSP communities during this pandemic in any way we can. Thank all of you for your patience, hard work, and understanding during this unprecedented time.
UPDATE: Emergency Funds for CACFP
USDA issued implementation guidance for State agencies on January 26, 2021 with regard to emergency funds for CACFP sponsors and providers. The next step is for State agencies to opt in by submitting their application and implementation plan to the USDA. No action is needed at this time from sponsors and providers. NCA will continue to monitor the progress of emergency fund distribution and update the CACFP community.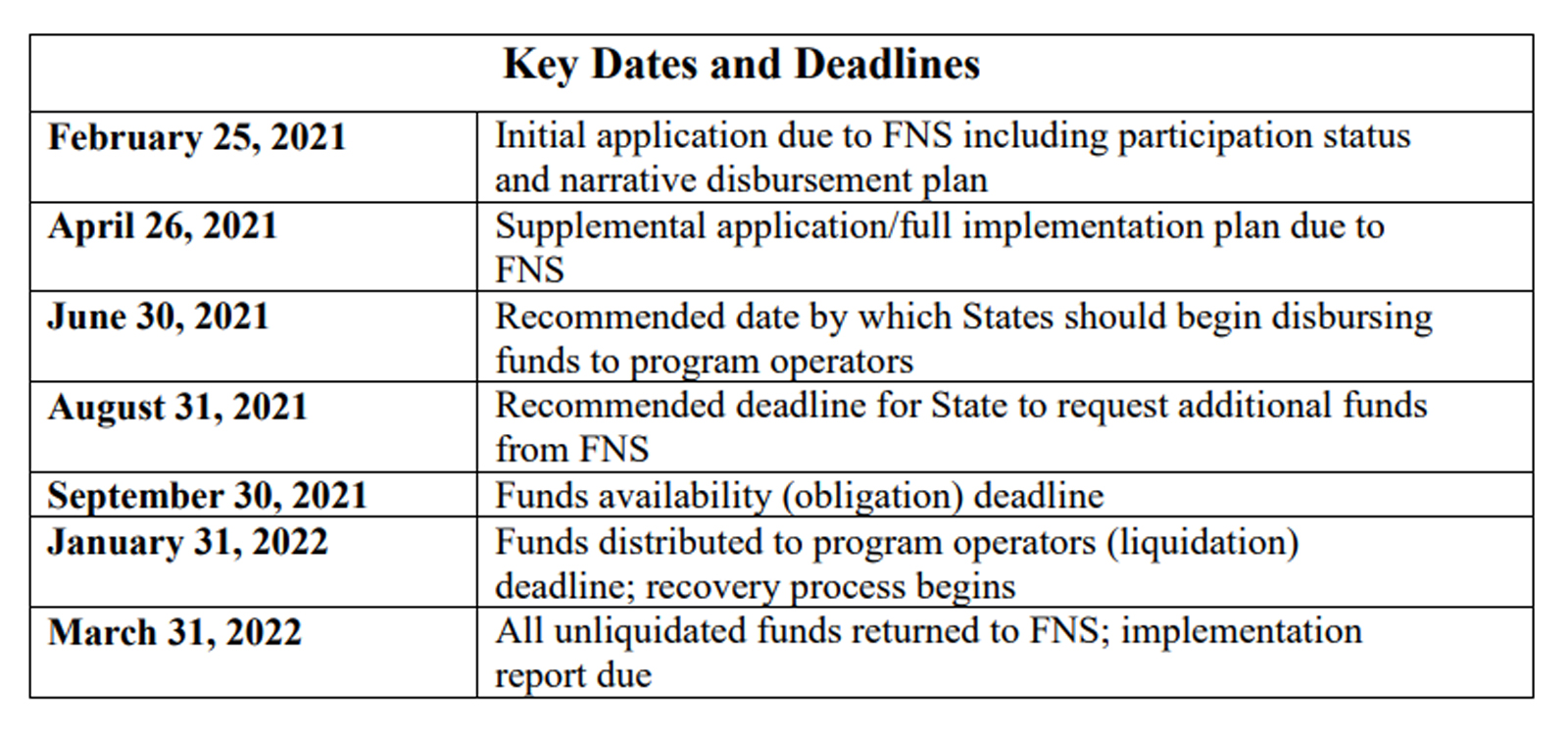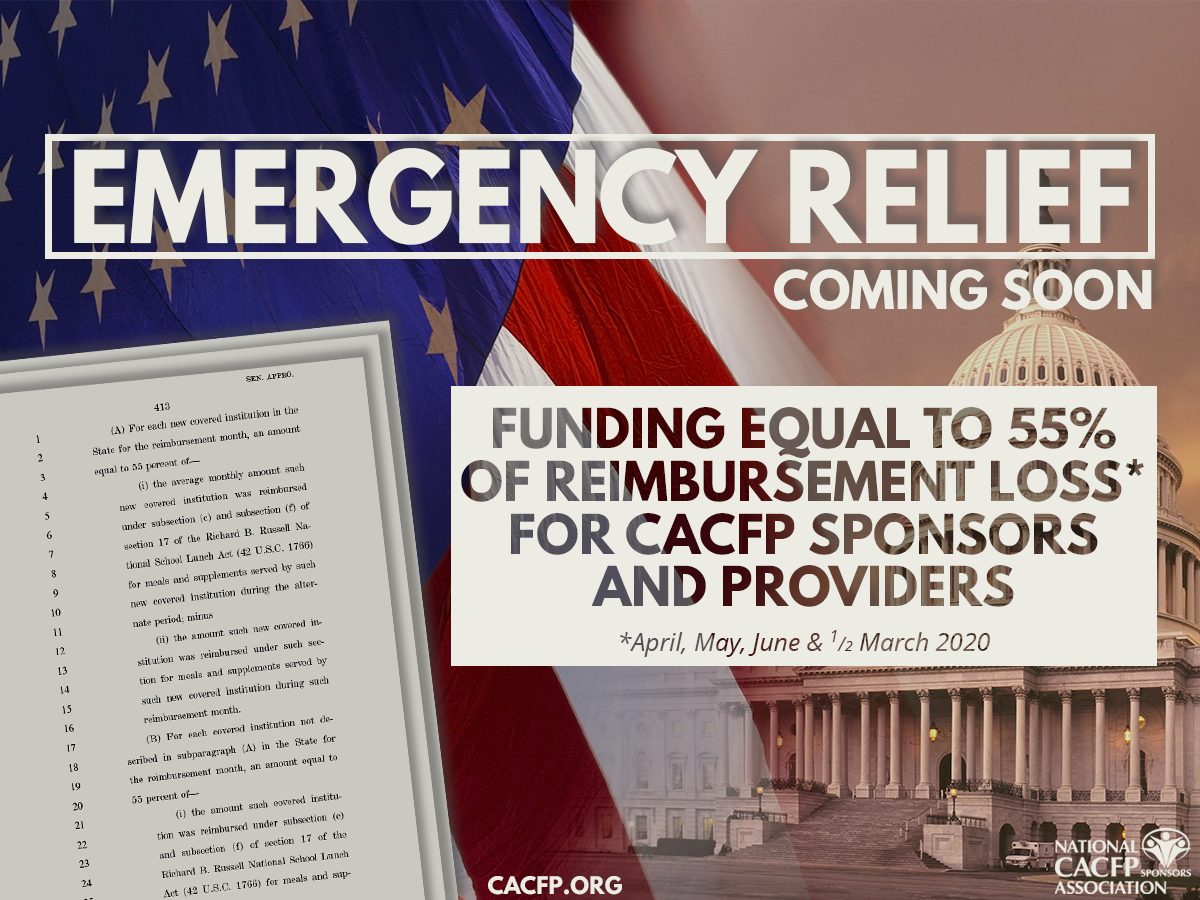 Emergency Funding for CACFP Coming Soon
Sponsoring organizations and CACFP homes and centers will finally get financial relief in the new year once President Trump signs the economic aid bill passed by the House and Senate yesterday.
Your 150,000 letters sent to Congress through our network over the last ten months--together with the hard work of our board, friends, and allies--have been heard and finally realized into action.
We thank the members and staff of Congress for their constant stewardship of our community, for supporting us through the devastating economic impact of the pandemic, and for their commitment to ensuring access to food through the CACFP for over 5 million children and adults where many face food insecurity.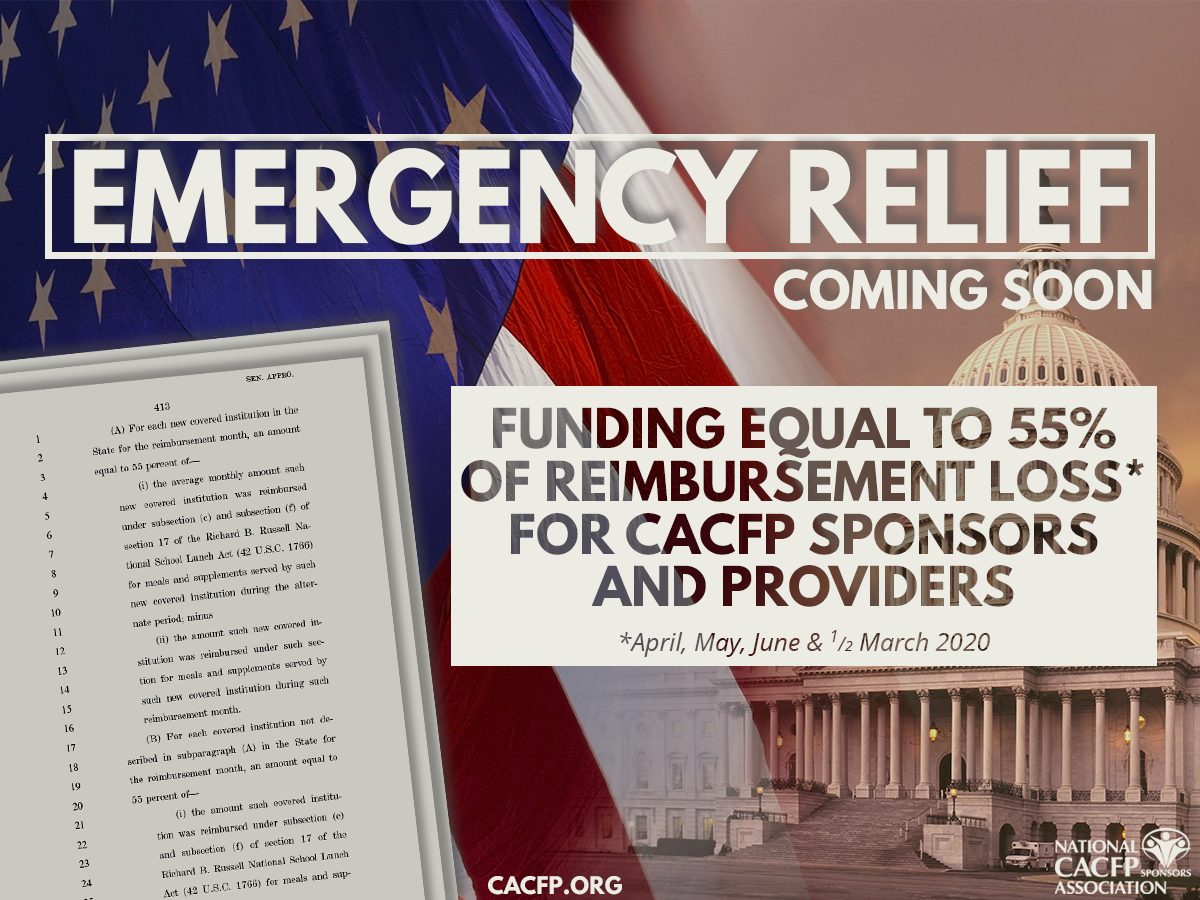 CACFP Relief Bill Introduced in Congress to Provide Emergency Funding
On May 12 Maryland US Representative David Trone introduced a bill to Congress that would provide emergency funding to CACFP operators. If passed, child care providers, centers, and sponsors would receive emergency funding equal to 55% of [reimbursements from the same month of the previous year minus any current reimbursements]. Stay tuned for more information!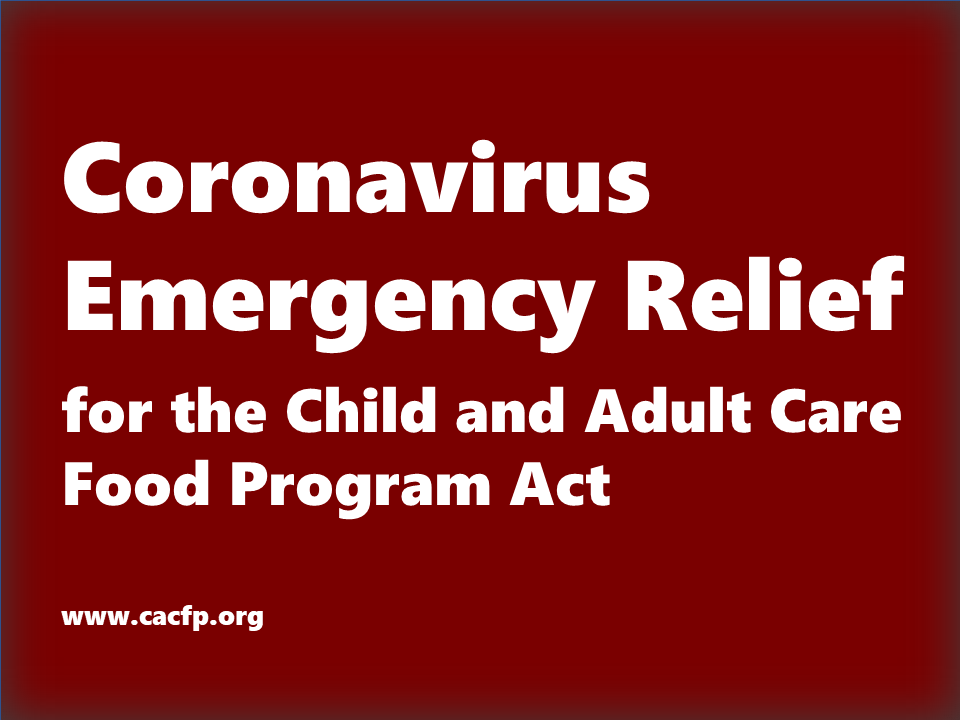 CACFP Support Urgently Needed in the Economic Stimulus Plan
Stand together with all Child and Adult Care Food Program (CACFP) advocates in asking Congress to ensure that the CACFP community is supported in the NEXT economic stimulus plan.
Child care and adult day care are essential and critical services for a functioning society, especially during this pandemic. Emergency federal funding is desperately needed to maintain our fragile child and adult care infrastructure.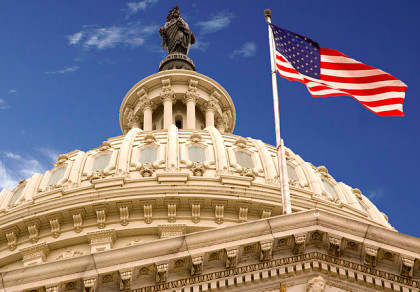 Paycheck Protection Program
The $2 trillion coronavirus relief package signed into law last week, officially known as the CARES Act, includes nearly $350 billion for a federal small business loan program called the Paycheck Protection Program.
If all employees are kept on payroll for eight weeks, the Small Business Administration (SBA) will forgive the portion of the loans used for payroll, rent, mortgage interest, or utilities. Up to 100 percent of the loan may be forgivable; if you keep your staff employed through June 30, 2020. Check to see if you qualify and then contact your bank to see if it is an SBA-approved lender. If your bank is not an SBA-approved lender, contact the SBA to find one.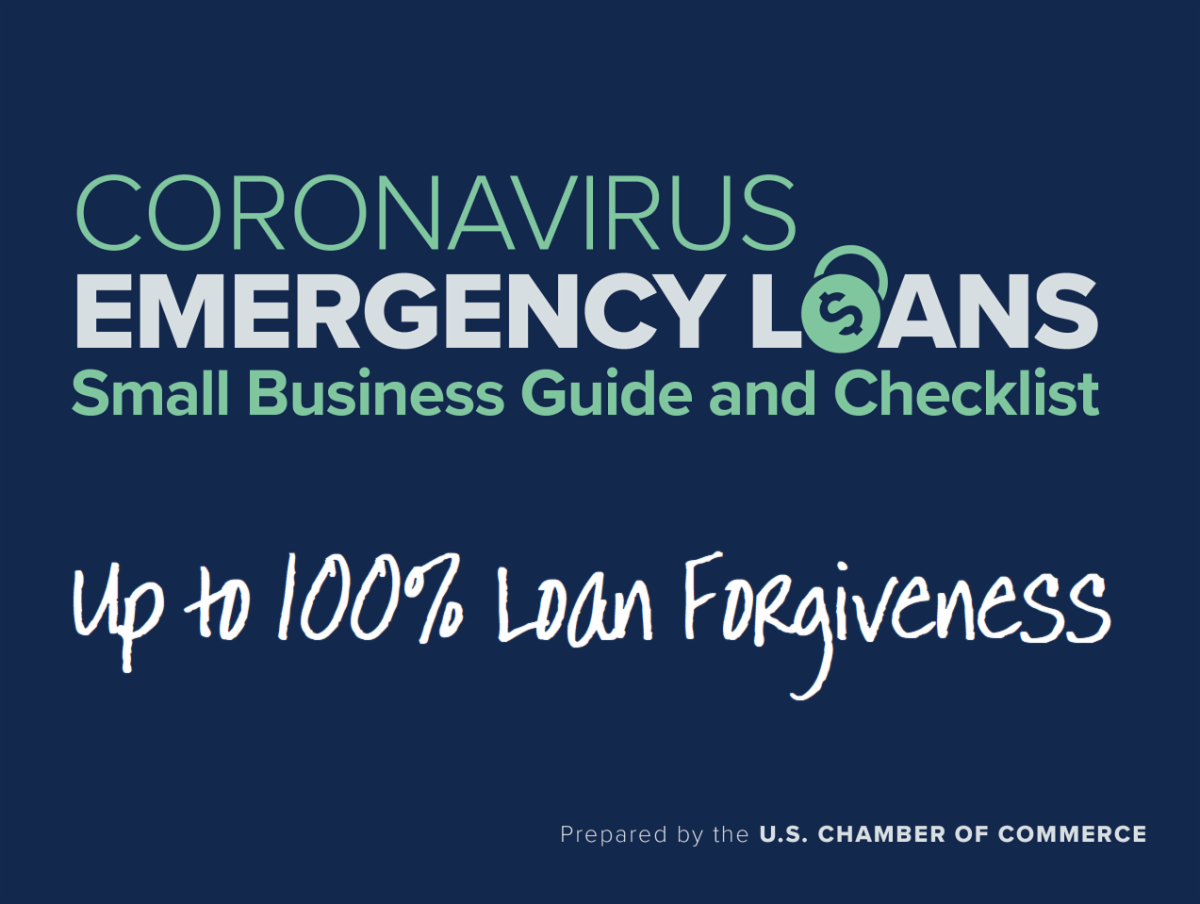 COVID-19 Waivers
FNS is letting meals be served to kids outside traditional times to maximize flexibility for meal pick-up.
Nationwide Non-congregate Feeding Waiver
FNS is allowing meals to be served in non-group settings to support social distancing.
Nationwide Afterschool Activity Waiver
FNS paused requirments for enrichment activities to accompany afterschool meals & snacks.
Nationwide Meal Pattern Waiver
FNS is giving states the flexibility to serve meals that do not meet meal pattern requirments when needed.
Nationwide Parent/Guardian Meal Pick-Up Waiver
FNS is allowing parents/guardians to pick up meals and bring them home to their children.
Nationwide Waivers of Child Nutrition Monitoring
FNS extended certain administrative deadlines related to CEP because of school closures.
Under its FFCRA authority, FNS is extending the 60-day reporting deadline for all state agencies, school food authorities, and CACFP and SFSP sponsoring organizations for January and February 2020.
Information on child nutrition program flexibilities in response to COVID-19, including authorities as provided through FFCRA.
State-by-State COVID-19 Waivers
Look up which COVID-19 waivers have been requested by your state and have been issued for your state in child nutrition programs.
CHILD NUTRITION PROGRAM CORONAVIRUS UPDATES
As the novel coronavirus outbreak continues to spread across the US and its territories, state agencies have designated pages for their child nutrition programs' coronavirus responses.