NCA offers two certification program opportunities. Both certifications require applicants to submit documentation of education and experience which allow them to receive the designation. If you do not work as a CACFP operator or administrator, we do not currently have a certification path for you.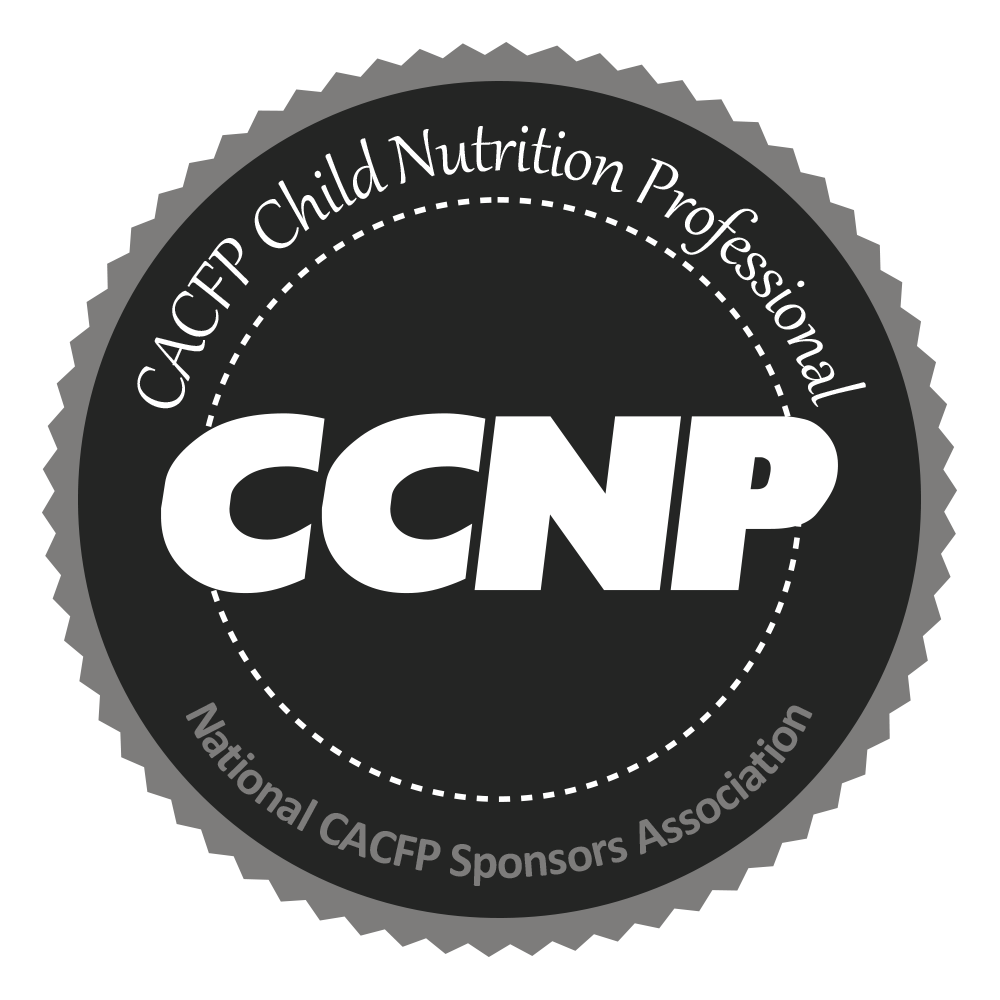 CACFP Child Nutrition Professional (CCNP)
CCNP is the professional certification for the home child care provider or staff employed at a center operating CACFP, and/or a CACFP agency (Sponsor, Head Start, State Agency, etc.) administering CACFP.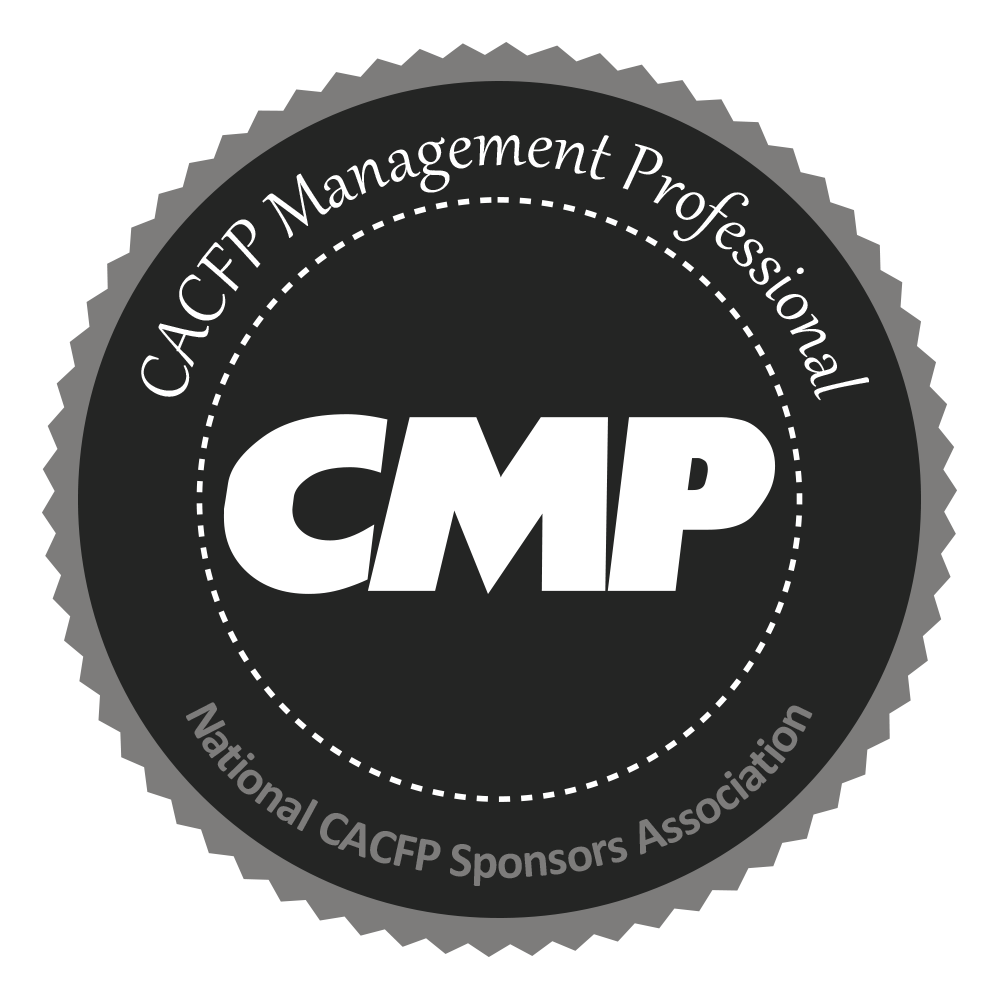 CACFP Management Professional (CMP)
CMP Certification is for the CACFP administrator that has a minimum of 5 years of experience with at least 3 of those years being CACFP administration experience at a CACFP Agency (Sponsor, Center, State Agency, Head Start, etc.).
CACFP Professionals may hold both certifications. If you apply for both at the same time, candidates must submit an application form, documentation of education and experience as well as the application fee for each of the certification designations. If a candidate holds one certification and applies for a second certification at a later date, s/he will be given a new certification expiration date specific to that designation. S/he will be expected to meet the CEU requirements and fees for each of their designations at the respective expiration date.
How to Earn Your CACFP Certification

Requirements Review
Review the requirements of the certification designation for which you would like to apply. Determine whether or not you meet the requirements needed to qualify for a specific certification category.

Documentation Checklist
Gather copies of all your training documents (including certificate of training or attendance, transcripts, etc.), complete the CEU worksheet and indicate which training fulfills each of the specific requirements of the certification for which you are applying. Trainings should be within the last 5 years.
The CCNP and CMP Certifications are CACFP specific. CEUs submitted should be relevant to CACFP.  Trainings on topics such as sanitation unless CACFP specific, first aid, CPR, and child abuse will not be accepted for the CCNP and CMP.
Associate's degree or higher in the following fields are accepted: business; nutrition; public health; education; and community, family and personal services. Other degrees may be considered, but not guaranteed approval, if the relationship between CACFP and the work performed can be explained. If your degree is not accepted, you are responsible for the year's experience and the additional CEU credits needed to qualify. If you do not meet those standards, your application will not be approved.

Application Process
Complete the online application form and submit it together with documentation and certification payment. A completed Certification CEU Worksheet is required as part of the application. Submitting the application fee does not guarantee approval and is non-refundable.
Need approval? Use the letter Case for Certification to submit to your supervisor.

Certification Confirmation
After review and upon approval of your application, NCA will send you a confirmation email indicating you have earned your CACFP Professional Certification. If you would like NCA to alert a supervisor, state agency representative, and/or media, simply supply the appropriate contact information on the application and we will send an email notice regarding your achievement to any agencies as requested and announce on social media.
Application Fees
CACFP Child Nutrition Professional       $75.00
CACFP Management Professional         $175.00
Dual Certification CCNP/CMP               $250.00
---
Incomplete Applications
If NCA receives an incomplete application, candidates will receive an email requesting any additional documentation needed to earn your certification. Requested documents must be received by NCA within 30 calendar days of receipt of notice. If NCA receives your documents after 30 calendar days, you will have to re-submit the entire application and pay the initial certification fee again. Submitting the application fee does not guarantee approval and is non-refundable.
Maintaining Your CACFP Certification
Your CACFP Professional Certification is valid for three years.
How to Renew Your CACFP Certification
Renewal Process. NCA will email you a renewal form and notify you before your certification is due to expire. It is your responsibility to renew on time to avoid your certification expiring. Each individual is responsible for maintaining and keeping records of CEUs earned.
Submit your renewal fee with the renewal form to NCA at least four weeks prior to certification expiration. After NCA reviews and approves your certification renewal, you will receive notification of approval. If your renewal form is incomplete, you will receive a letter explaining what is required to maintain your certification.
NCA will check proof of CEUs via a random audit. Only those chosen for the audit will be required to send in documentation of CEUs earned. If you are selected for an audit, a notification to send CEU documentation to NCA will be included in your renewal notice.
If NCA does not receive your renewal documents within 30 calendar days of your certification renewal date, you will have to re-submit a new application and pay the initial certification fee again.
Renewal Requirements and Fees
You must complete the required number of CEUs during your certification period to be eligible for renewal.
CACFP Child Nutrition Professional (CCNP) Renewal - $75.00
(16) Hours in Specialties 1-3 with a minimum of (12) Hours in Specialty 1
CACFP Management Professional (CMP) Renewal - $175.00
(24) Hours in Specialities 1-7
For over thirty years, our association has been elevating the professional standards of our community.
Now, we have the means to recognize those who continually go above and beyond with true passion for the program and what it means to millions of children.