Free Webinar Take Action: The Importance of Advocacy in the CACFP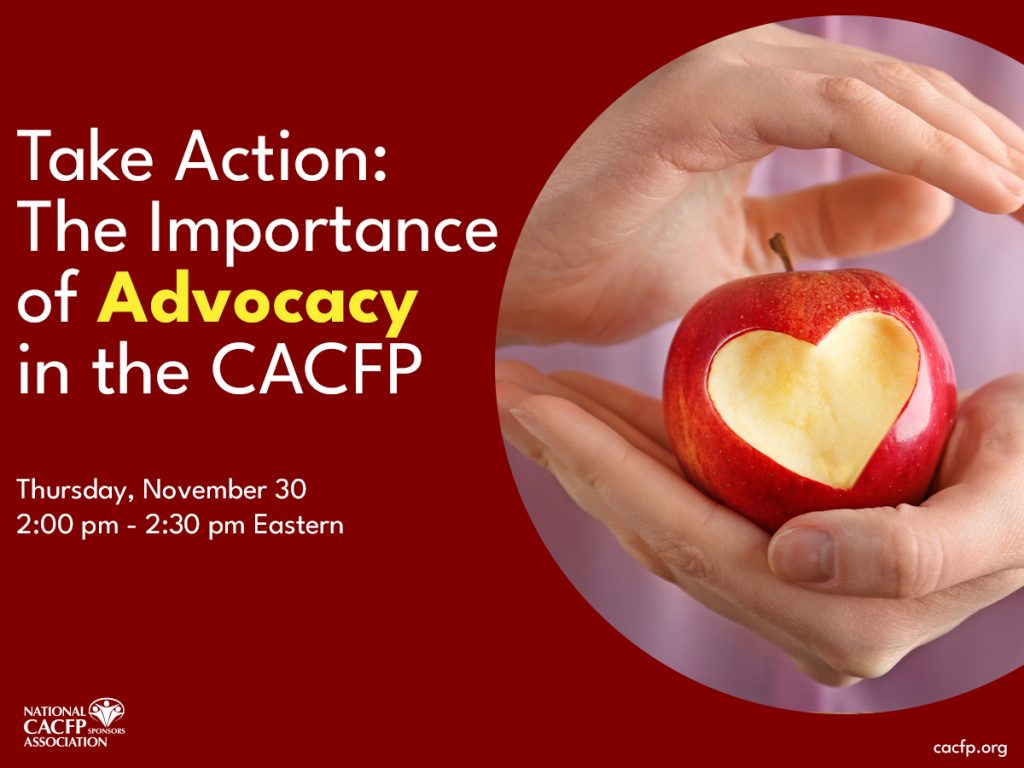 CACFP plays a critical role in promoting nutrition security, yet many do not know about the food program and all the great work being done by program operators and providers nationwide. Join us to learn how to advocate for the CACFP and explore tools and resources to effectively communicate the importance of your work. Gain insights on raising awareness and highlighting the invaluable role of the CACFP within communities.
Join our webinar on November 30, 11:00am Pacific | 12:00pm Mountain | 1:00pm Central | 2:00pm Eastern.
 Earn 0.5 CEUs for attending this zoom webinar. 
Presented by:  
Alexia Thex, Director of Policy and Partnerships, NCA 
McKenzie Brunner, Policy and Outreach Specialist, NCA