Sesame Street in Communities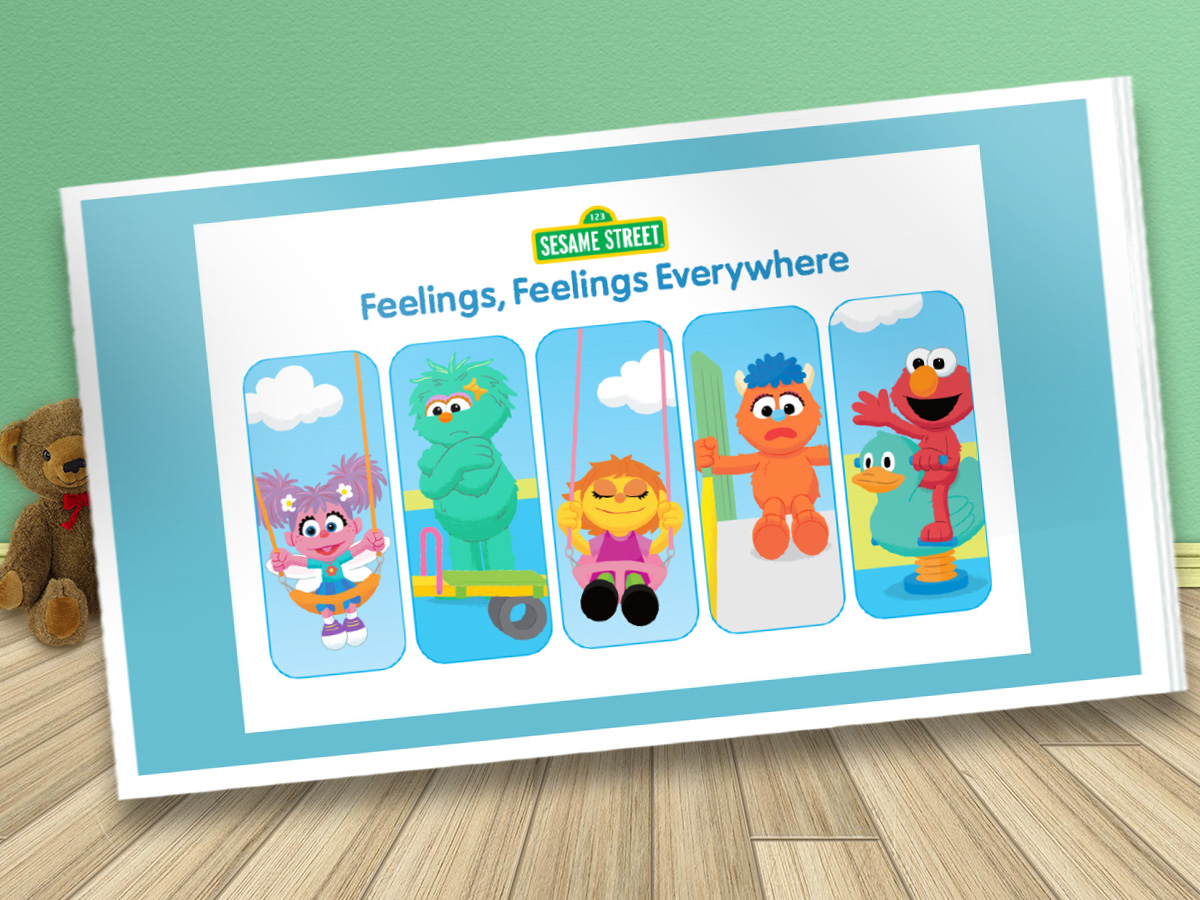 Through a slew of new Sesame Street in Communities (SSIC) bilingual , research-based resources and engaging content, trusted adults can help children develop a foundation of essential skills they need to understand and manage their feelings. With a focus on the mind-body connection, SSIC's latest resources support emotional awareness and understanding, and demonstrate techniques to promote healthy minds and bodies. The new resources include four videos, three articles, three printables, a digital storybook, and a digital interactive, with additional resources to follow in May 2024. 
Videos
Healthy minds and bodies are all one! When children take care of their bodies, they're also taking care of their brains. Sing along with Elmo and friends to celebrate the mind-body connection in this video. 
Playing "feelings detective" helps little ones notice, understand, and name their (and others') emotions. Watch this video and help children identify and explore a range of feelings. 
Wes and Elijah show how close, safe contact with trusted adults is so valuable. Share this video from with children and practice a strategy to bond and connect during everyday moments. 
Support from caring grown-ups helps children grow strong in mind and body! Sing along as you watch this new video and remind children of the trusted grown-ups that are there for them. 
Storybook
We all have different feelings, at different times, for different reasons—and they all have a place. Talk through the many feelings children may experience with Sesame Street friends in this storybook. 
Digital Interactive
Whenever big feelings come up, remember the three steps: I Notice, I Feel, I Can. Use this interactive guide to model the three-part strategy and practice it when you're having a hard time. 
Printables
What better way to help little ones understand the mind-body connection than with a song about taking care of our brains? Use this lyric page to sing along to this video featuring Muppet friends. 
Our bodies give us clues about how we are feeling inside. With a little help from Elmo and Grover, use this printable to help build children's emotional understanding. 
Whether it's elephant pose or tree pose, nature-inspired movements can help children connect with their feelings. Using this activity to take a mindful moment to help manage feelings... or just to relax! 
Articles
Our bodies can help us manage big feelings. Full-body movements and mindful breathing strategies are just a few ways children and grown-ups can build awareness of the mind-body connection.  
Each child holds their own unique ways of thinking, feeling, behaving, and being in the world. Helping children understand themselves allows them to deepen their self-awareness and ability to manage challenges.  
Being healthy in mind, body, and heart allows children to reach their full potential. This new article shares tips for parents and caregivers on how to fuel growth and learning. 
For more resources, visit Sesame Street in Communities' Emotional Well-Being page.