Preventing Peanut Allergies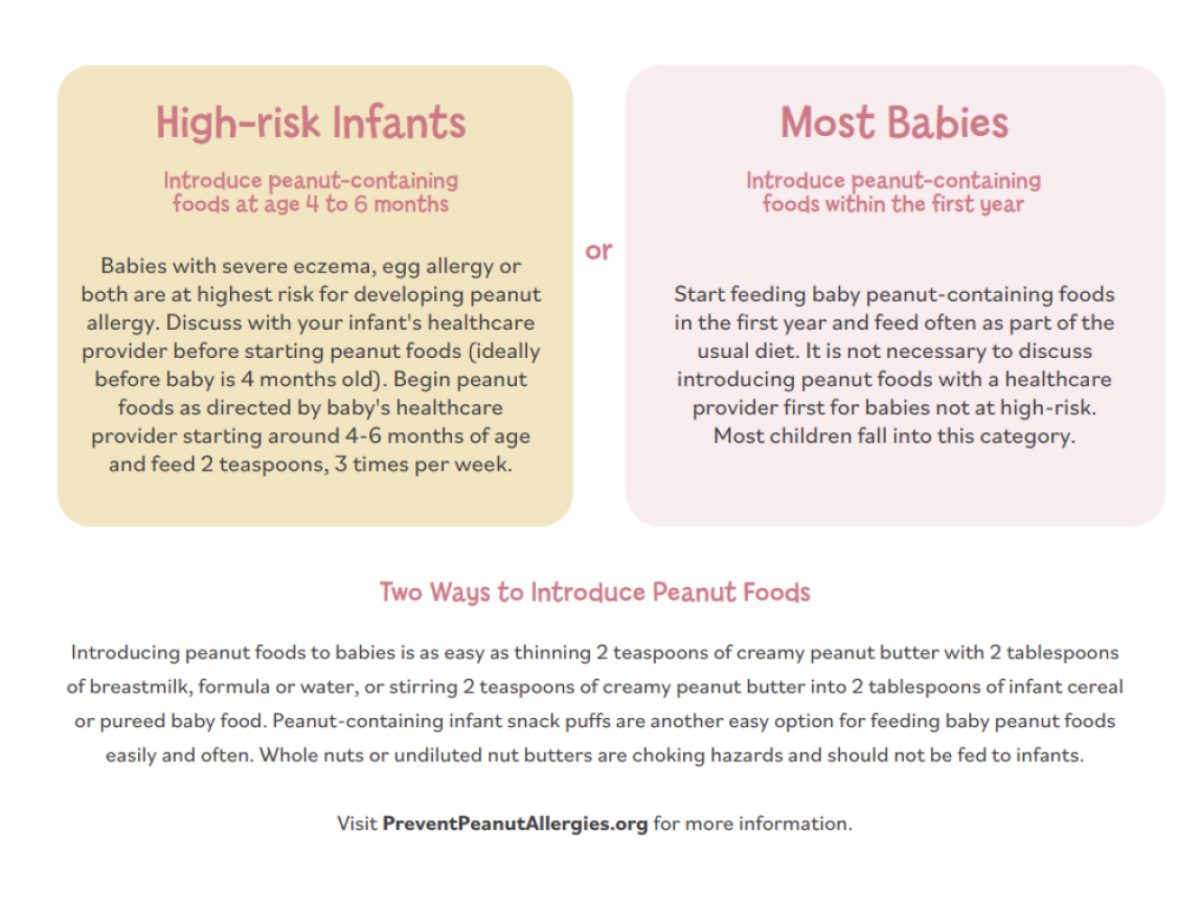 Monday, October 16th was World Allergy Day. Did you know that peanuts are one of the nine major food allergens listed by the US Food and Drug Administration. The good news is most babies are not at risk of developing a peanut allergy. Those that are at high-risk of developing an allergy can reduce the risk by up to 86 percent by being introduced to peanut containing-foods early. 
All babies can benefit from eating peanut foods during their first year, however the prevention window for introduction is small. That's why it's important to know which path is right for your child or those in your care.  
If you're a CACFP provider serving infants, it's important that you know when and how to introduce this major food allergen to those in your care.  
The National Peanut Board has a great nutrition education resource on Preventing Peanut Allergies that outlines: 
The recommended timeline for peanut introduction

 

Two ways to introduce peanut foods

 

Two recipes for introducing peanut butter.

 
As always, be sure to communicate with the babies' families about their potential risk for peanut allergies and your plan to introduce peanuts to their child(ren).