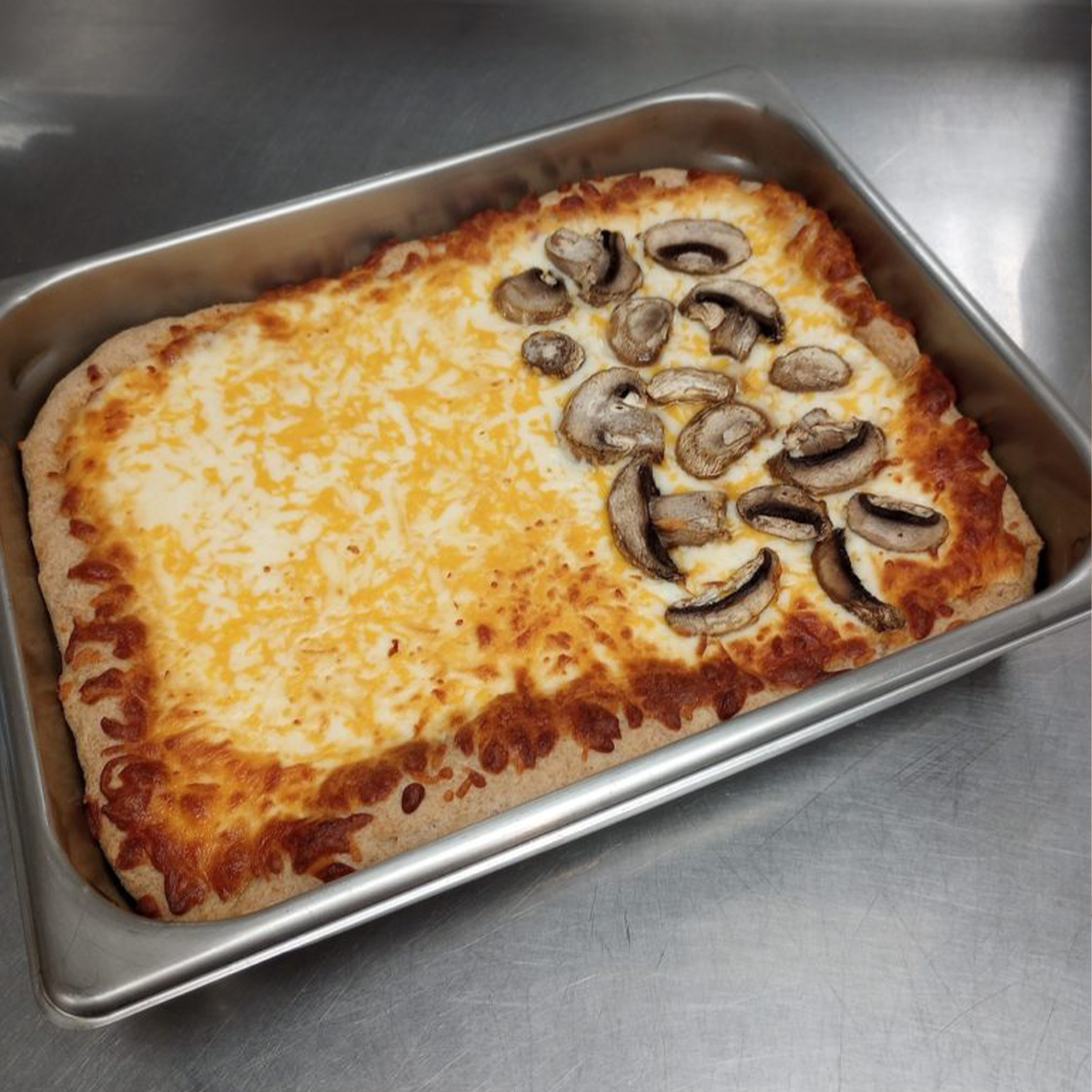 Pizza Dough
1.5 cups whole wheat flour
1 cup all-purpose flour
1/8 tsp salt
1 (0.25 oz) packet (2 1/4 tsp) active dry yeast
1 cups water
2 tbsp vegetable oil
Pizza Toppings
1.5 cups cup pizza sauce
3 cups (12 oz) shredded mozzarella cheese
2 cups (8 oz) shredded cheddar cheese
1 cup sliced mushrooms
In a large bowl, spray with vegetable oil. Combine the flour and salt.
In a small bowl, add the yeast. Heat 1/4 cup of water until it reaches 115°F. Pour warm water on top of yeast. Stir until dissolved. Set aside for 5 minutes.
Add oil, water, and dissolved yeast into the flour. Knead well.
Cover with plastic and let rise until doubled (about 30-40 minutes). Check dough by pressing with two fingers 1/4 inch deep - the impressions should remain. If it springs back, dough hasn't risen enough.
Preheat oven to 375°F.
Pour dough out on a large sheet pan or clean surface.
With sprayed gloved hands, punch down and divide the dough into 2 dough balls (each weighing approximately 11.6 oz)
Use the hand roller to press each dough ball into a round pizza pan or a 12"x18" pan.
Spoon 3/4 cup of sauce to each pizza and spread evenly.
In a large bowl, mix the cheeses together.
Then, add 2.5 cups of shredded cheese to each pizza and spread evenly.
Top each pizza with 1/2 cup of mushrooms, making sure the mushrooms are spaced out evenly.
Bake each sheet pan for 15-20 minutes.
Cut each pizza into 6 even slices.
One slice provides 1 1/2 oz eq meat/meat alternate, 1 1/2 oz eq grains and 1/8 cup vegetable.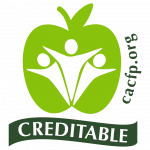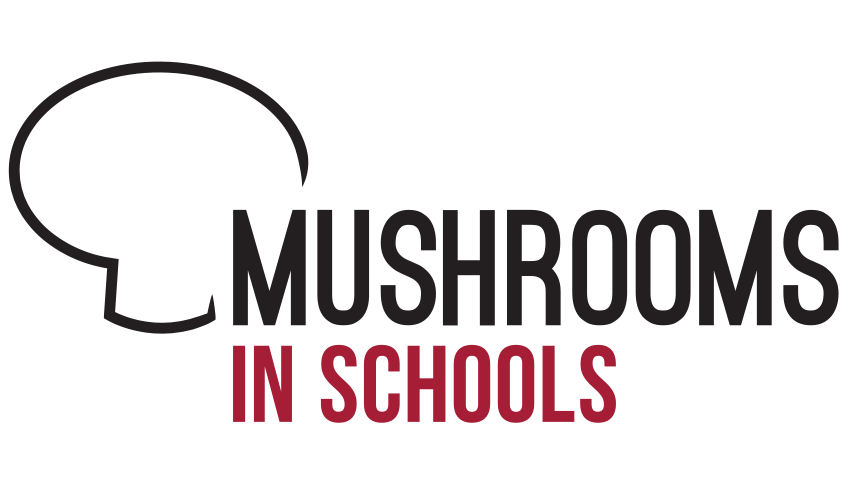 This recipe was contributed by Reach Up Head Start & Early Head Start, St. Cloud, MN.
Courtesy of Mushroom Council.