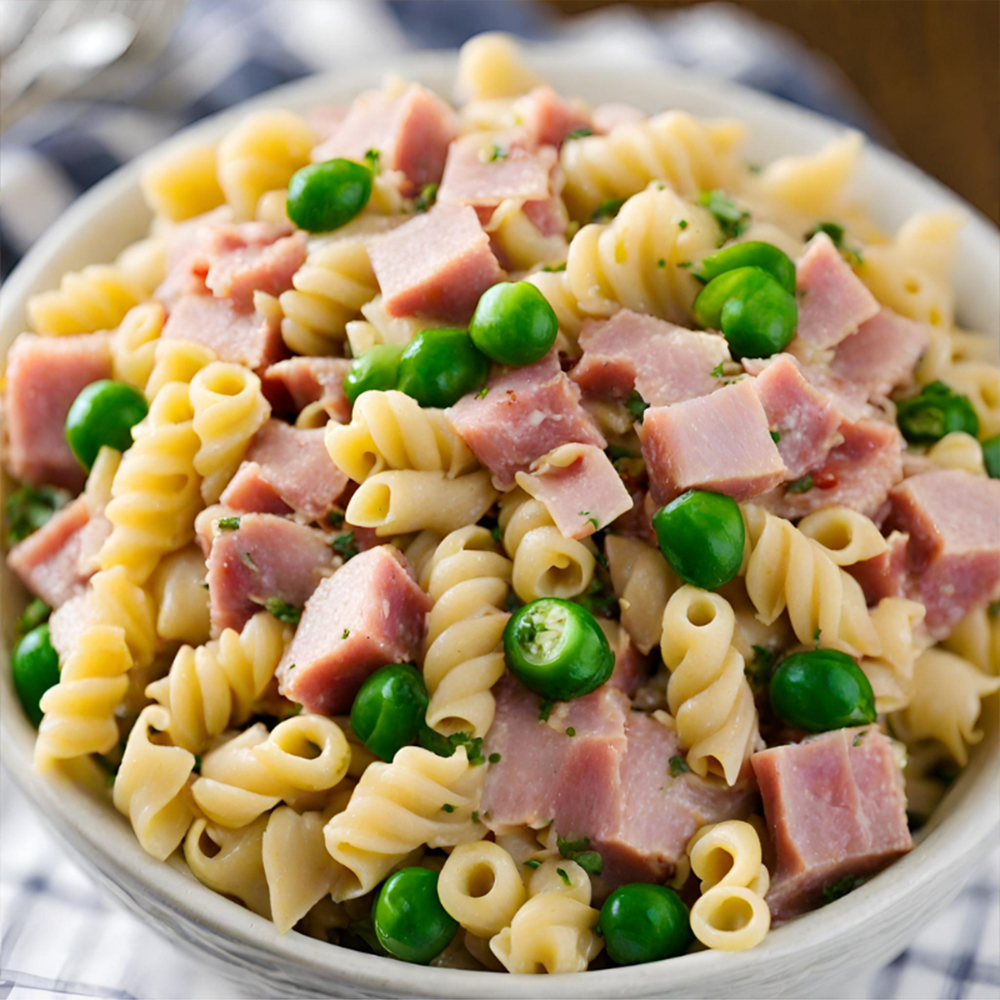 2 1/2 cups cooked rotini pasta

1/2 lb cured ham with natural juice, diced

1/2 cup shredded cheese

1 1/4 cup mixed vegetables (shredded carrots, thinly sliced celery, diced onions, cooked peas, diced bell peppers, cherry tomatoes, corn and/or diced cucumbers)

1/2 cup Olive oil

1/3 cup apple cider vinegar

1 tbsp Italian seasoning

1 tbsp lemon juice

1 tbsp whole grain mustard
Using a medium bowl or 2-cup mason jar, add oil, vinegar, Italian seasoning, lemon juice and mustard. Whisk in bowl or cover mason jar and shake well. Set aside for assembly.

In individual cups, layer this pasta salad. First add 1/4 cup pasta, then 1/8 cup ham and 1 tbsp cheese. Top the pasta salad off with 1/8 cup vegetables and 2 tbsp of salad dressing!

Have the children mix it up with a spoon or fork before eating it!
One pasta salad cup provides 1/2 oz eq. grains and 3/4 oz eq. meat/meat alternate