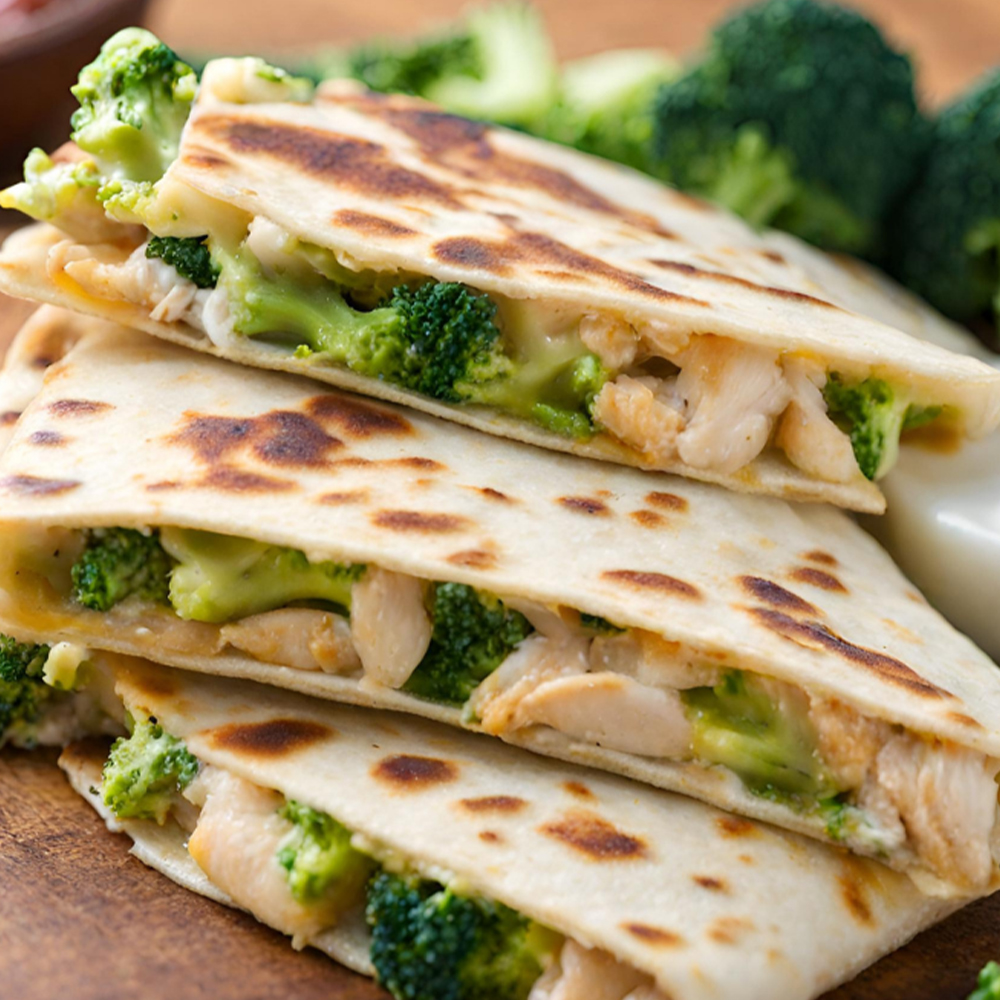 1/2 lb (1 1/2 cups) shredded cooked chicken

1 tsp taco seasoning

8 whole-wheat tortillas (6 inches)

1/4 cup butter, melted

2 cups shredded Mexican blend cheese

1/2 cup finely chopped cooked broccoli
Combine chicken and taco seasoning in a bowl.

Brush one side of each tortilla with butter and place butter-side down on a lightly greased baking sheet.

Spoon 1/4 cup of chicken mixture on half of each tortilla. Sprinkle 1 tbsp of broccoli and then 1/4 cup of cheese on top.

Fold plain side of tortilla over mix. Repeat for remaining seven tortillas and bake at 375° F for 9-11 minutes or until golden brown.
One quesadilla provides 1 oz eq. grains and 1 1/2 oz eq meat/meat alternate