CACFP Associated with Food Security for Young Children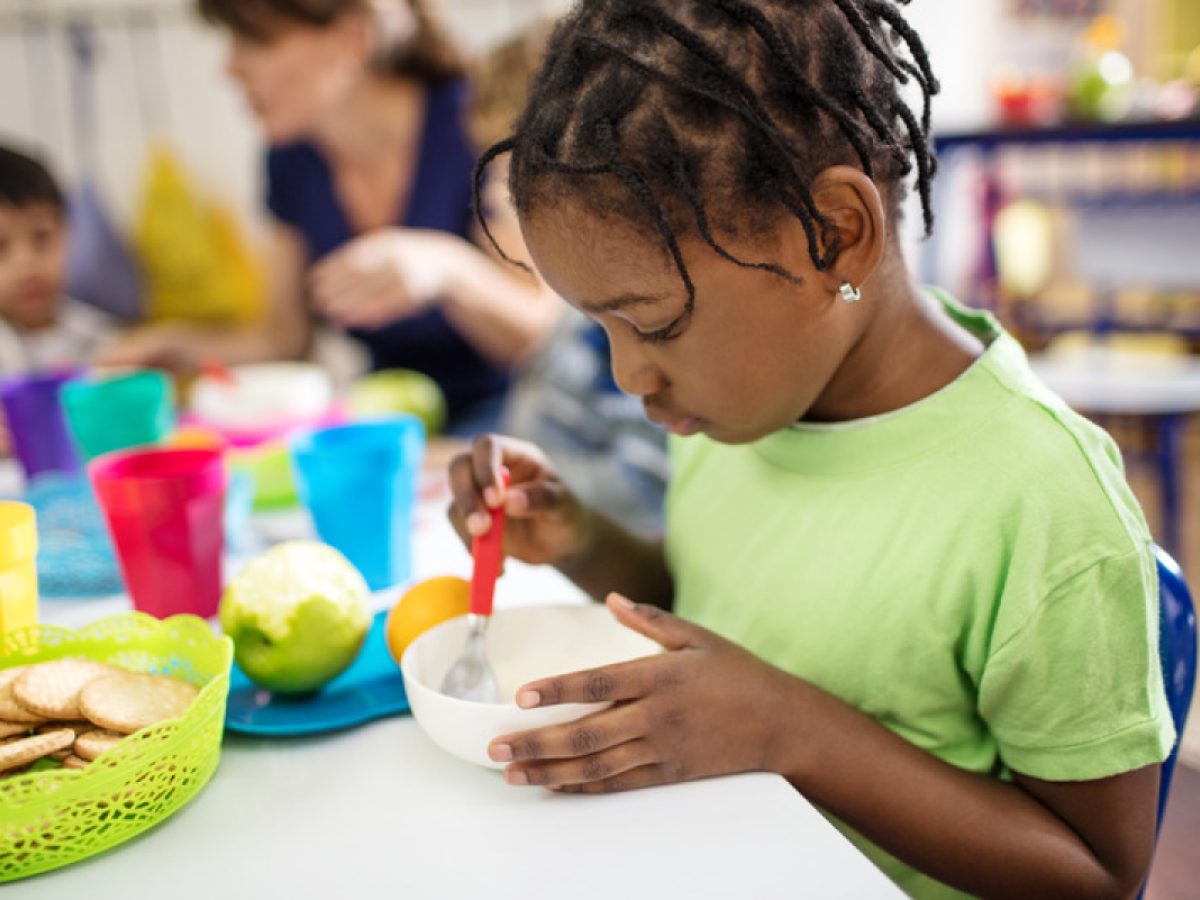 A study was published by the Academy of Nutrition and Dietetics in June of 2023 to assess the association between the CACFP and low-income child health, development, and food security. 1–4-year-old children were observed across 5 cities in different areas of the country. The study found that children with child care-provided meals had lower odds of food insecurity, having poor health, or being admitted to the hospital compared to children with parent-provided meals.  
Why It Matters
Good nutrition in early childhood is essential for a child's health, growth, and development. It is important to ensure that children have sufficient and nutritious food in early care and education (ECE) programs as many children from low-income households spend significant hours in ECE settings and may receive the majority of their meals in ECE. CACFP contributes to the overall quality of care in participating settings by providing nutritious meals based on the Dietary Guidelines for Americans. 
Study Results
The majority of children attended center-based care (78%), 8% attended Early Head Start or Head Start, 8% are in early intervention programs, and 5% were in a family day care home.

 

87% of children received child care-provided meals rather than parent-provided meals (12%).

 

Slightly more caregivers (parents/guardians) whose child received care-provided meals participated in SNAP, however slightly less of those caregivers participated in WIC compared to those who provided their own meals to their children.

 

Children with child care-provided meals had significantly lower rates of poor health, developmental risk, lifetime hospitalizations, and admissions from the emergency department.

 

There is no significant different between the groups in risk for being under or overweight or for developmental risks.

 
CACFP Challenges and Suggested Remedies
It is critical that the CACFP receive adequate funding in order to sustain the high-quality nutrition standards required for participation. Research shows that current reimbursement rates are insufficient to cover the real cost of healthy foods. Higher reimbursement rates would allow providers to purchase higher-nutrient meals, potentially improving child dietary intake.  
Despite efforts to simplify paperwork, administrative burden is a continued barrier to child-care provider participation in CACFP, and therefore limiting program access for children. Increased funding for child care providers' expenses associated with program training, required reporting, and technical assistance would reduce administrative burdens and could expand providers' participation.  
Funding that allows child-care providers the option of serving a fourth meal for children who are in care for over 8 hours would better support the reality of working parents' lives and the necessary eating schedules of young children. A strategy to reduce administrative burden, remove cost barriers, and increase participation is enabling child-care providers in areas with low-income families to automatically receive the highest tier of CACFP reimbursement. 
For more information, read the full study: Child Care Feeding Programs Associated with Food Security and Health for Young Children from Families with Low Incomes. This study was written by Stephanie Ettinger de Cuba, Allison Bovell-Ammon, Nayab Ahmad, Charlotte Bruce, Ana Poblacion, Lindsey J. Rateau, Sharon M. Coleman, Maureen M. Black, Deborah A. Frank, Félice Lê-Scherban, Geraldine Henchy, Eduardo Ochoa, Megan Sandel, Diana B. Cutts.