Family, Friend, and Neighbor Care Resources
Sesame Street in Communities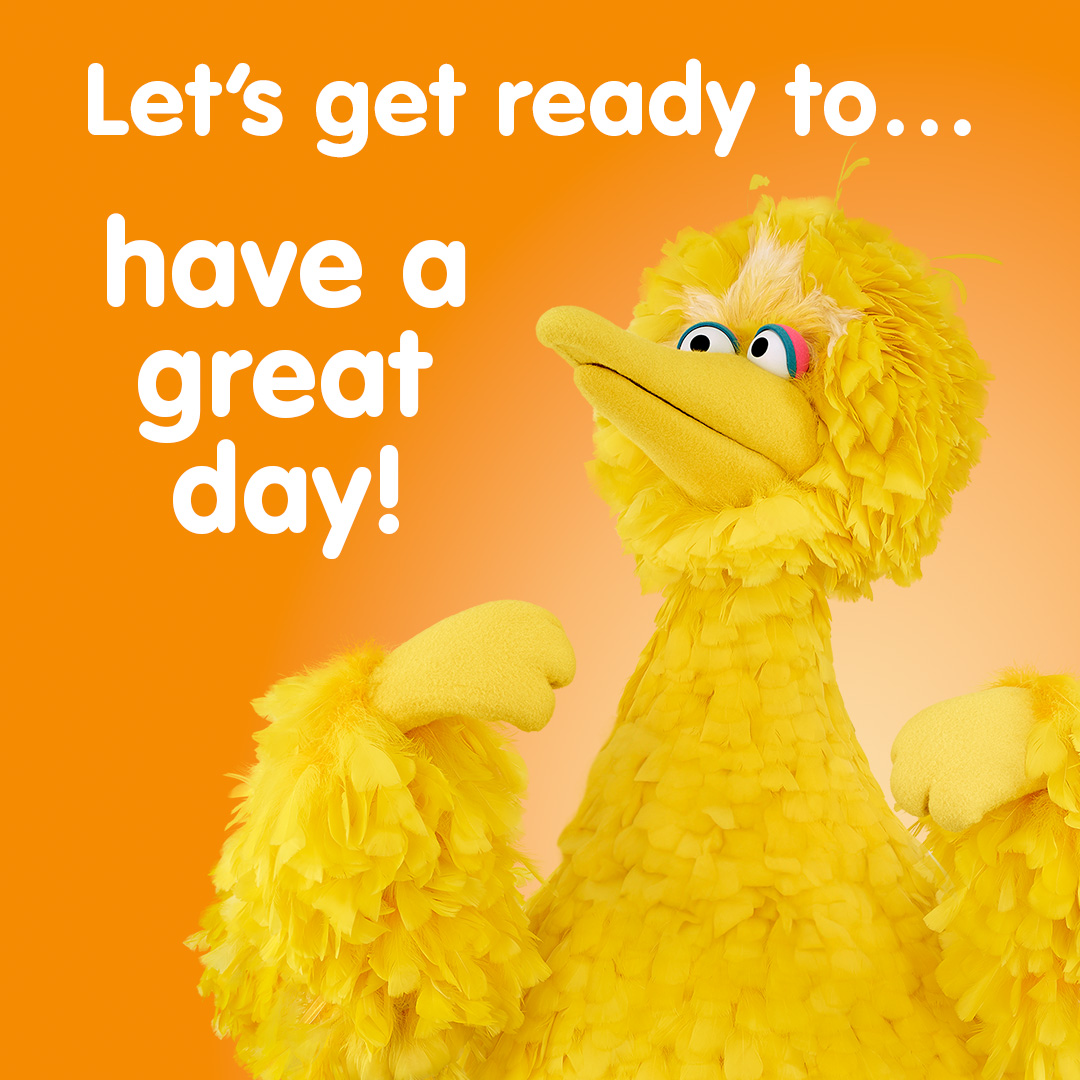 As a child care provider, its important to build strong connections with those you serve, including the children in your care and their families. Our partners at Sesame Street in Communities have developed resources to help prepare children for daily transitions, and support positive communication with caregivers and providers. Their approach is designed to add structure and maximize learning during daily routines and transitions. The new resources include three articles, five printable pages, and a collection of five audio moments. 
Articles
The years of early childhood are full of opportunities for learning and growing. By planning your days, weeks, and even months, you can be more intentional about the ways that you support the "whole" child (or children) in your care. It's okay if things don't go perfectly to plan every time, but creating structure helps children build the skills they need to succeed, now and in the future. Plus, it can give you time back for yourself!   
Caring for children requires teamwork — and parents, family, friends, and neighbors are all valuable members of that team. When your team works together to communicate with honesty and respect, you build stronger relationships, can better provide for little ones, and make your job more comfortable, fun, and fulfilling. Check out tips to communicate respectfully and positively, especially around routines. 
Children learn in so many different ways: from grown-ups, each other, and even the environment. Young children rely on their senses to engage with the world around them and the spaces they are in. When the spaces they are in are safe, accessible, and engaging, the possibilities for learning can be endless. Make the most of your space and encourage children to learn and connect with you. 
Printables
Communication is key to ensuring the children in your care can thrive in every way. You're likely already communicating with families in a variety of means — through your daily interactions at drop-off and pick-up or through phone calls, texts, or emails. These printable pages are another tool you can add to your communication toolbox.  
Children learn best through play, and there are many opportunities to find moments of playfulness in everyday routines! These moments do more than just help children learn and grow, they can help you connect and nurture bonds with the children in your care. Consider the different routines and activities throughout your day, then use this page to brainstorm ideas to incorporate moments of playfulness.   
Children thrive when they have structure and predictability. Knowing what's coming up can help kids feel a sense of control and help them regulate themselves — and special routines can give them something to look forward to! By using concrete tools like a visual schedule, you can help children build confidence and know what to expect in their day ahead.   
Brainstorm a few ideas each day that fit for you and the children in your care. You don't need to have something planned every day. If you don't get to all of the ideas, that's okay, too! 
Routines are a central part of every child's day and breaking them down into smaller steps with visuals can help things go more smoothly for everyone.   
First/Then boards can be used in different ways. You can use your First/Then board to help children know what to expect next in their day, to break down multi-step routines into simpler steps, or to encourage children to complete a non-preferred activity, by showing that it is followed up with an activity they love.   
Audio Moments
To help ease children into their drop-off routine, play this short audio moment with Big Bird singing a song to remind children that they are safe and cared for. You might also consider sharing this audio moment with parents and other caregivers to play for children when leading up to drop-off. They might be hearing it twice in one day (or more, if they want), and that's okay! Repetition is great for children's learning.   
Before a mealtime (lunch, snack, etc.), listen with children to this audio moment where Cookie Monster gets ready to eat. Use Cookie's prompts to spark conversations with children before, during, and even after meals.   
Lying down for rest and naptime can be an especially challenging part of the day for some children. But there are ways to ease into this routine, help children know what to expect, and make rest time go more smoothly for everyone. Before a nap or rest time, listen with children to this audio moment where Elmo stretches his body and takes some deep belly breaths to help him feel relaxed and ready to take a rest. 
When children are engaged in an activity they enjoy or are focusing on, they may have big feelings when asked to pivot to something new and different. If we can help children expect and prepare for a transition, they'll feel more confident, supported, and ready to take on new things. Before transitioning to a new place (like going to the park or grocery store or picking up a sibling from school), play children this audio moment where Grover explains how he gets his body ready to go someplace new. 
Changing activities is an essential part of children's everyday routines and can open the door to new adventures and learning experiences. When children have a clear understanding of what lies ahead, they'll be better able to prepare themselves for change. Before transitioning to a new activity (like circle time, cleanup, art, music, or really any activity at all), play children this audio moment where Abby Cadabby plays a game of "Abby Says."  
For more resources, visit Sesame Street in Communities' Childcare page.