Mighty Mushroom Info Sheet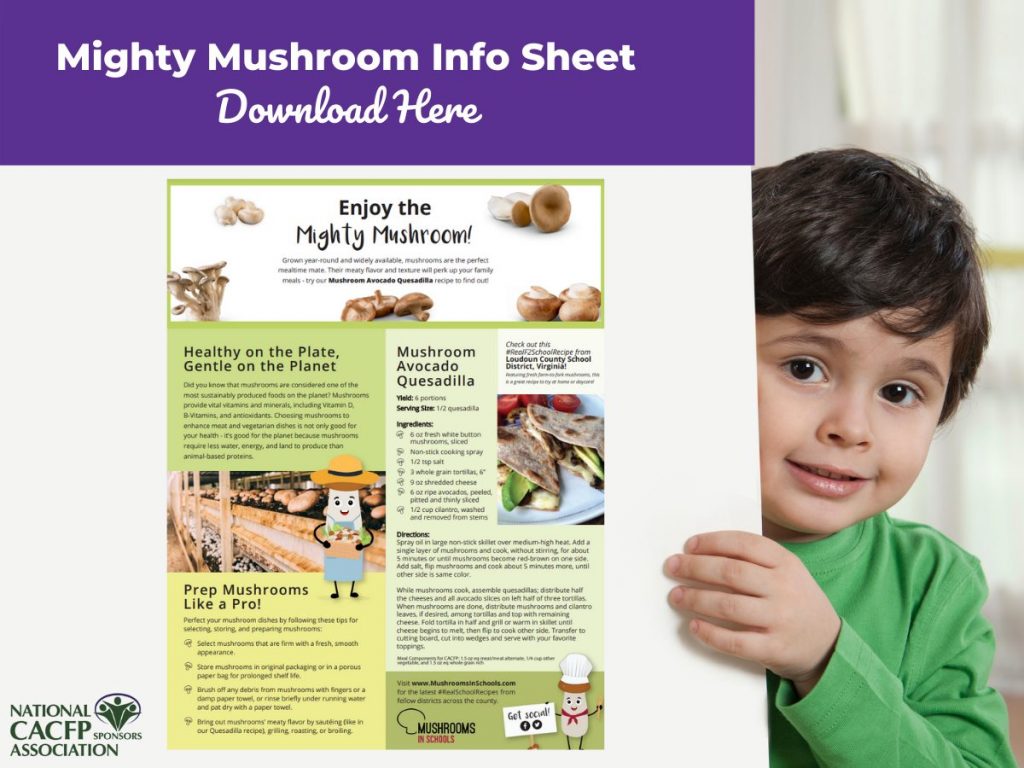 Healthy on the Plate
This CACFP creditable vegetable is a nutrient-dense powerhouse. Mushrooms provide critical vitamins and minerals, including vitamin D, B-vitamins, selenium and anti-oxidants. Vegetarian dishes are enhanced with the inclusion of the meaty flavor and texture of mushrooms, while meat-dishes are benefitted by the inclusion of additional vegetables. Mushrooms provide all this without any fats or cholesterol. More information about the nutrition benefits of mushrooms is available at Mushrooms in Schools.
Gentle on the Planet
Mushrooms are thought to be one of the most sustainably produced foods on the planet. Mushrooms require less water, land and energy to produce than animal proteins. Their growing habit makes mushrooms naturally available year round instead of seasonally. Print this mushroom info sheet for your home or center for washing and prep tips, a creditable recipe, and more health and planet details.