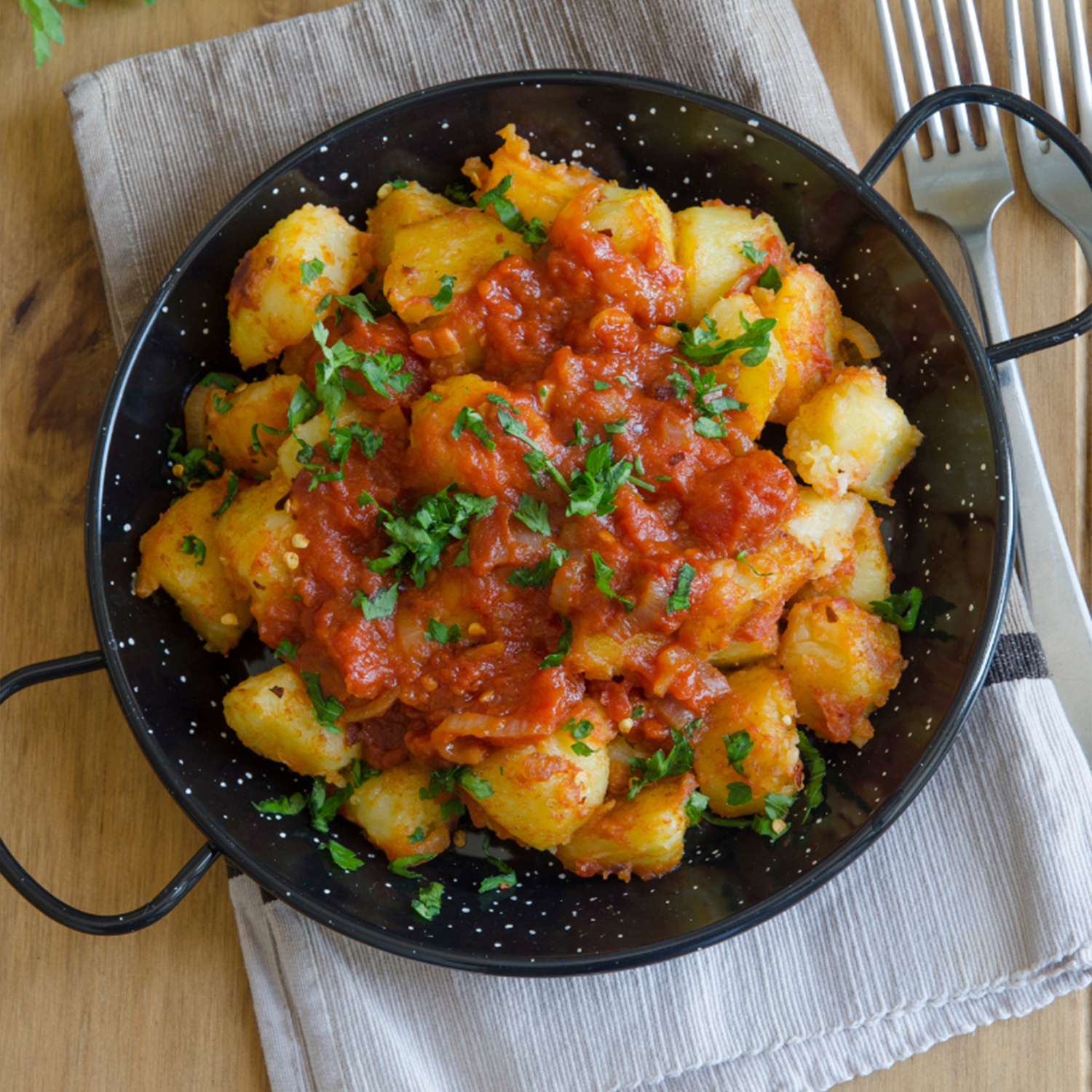 32 oz frozen diced hash brown potatoes

4 tbsp vegetable oil

2/3 cup olive oil

1 tsp hot smoked paprika (optional)

4 tbsp sweet smoked paprika

4 tbsp flour

2 cup vegetable broth

salt to taste
In a large skillet, warm the vegetable oil on medium-high heat. Add a single layer of potatoes and cover with lid for 5 minutes. Flip the potatoes and cook for 5 more minutes or until golden brown.

In a saucepan, heat olive oil on medium heat. Then add the paprika and stir until fully combined.

Once the spices are combined, slowly add the flour, one tablespoon at a time. Do not stop stirring! Once all flour is added, keep stirring for one minute.

Lower the heat to medium-low and gradually add the broth while mixing constantly.

Once the sauce reaches the desired consistency, reduce heat to simmer for 3 minutes while stirring occasionally.

Serve 1/2 cup warm potatoes with 2 tablespoons sauce.
One serving provides 1/4 cup vegetable