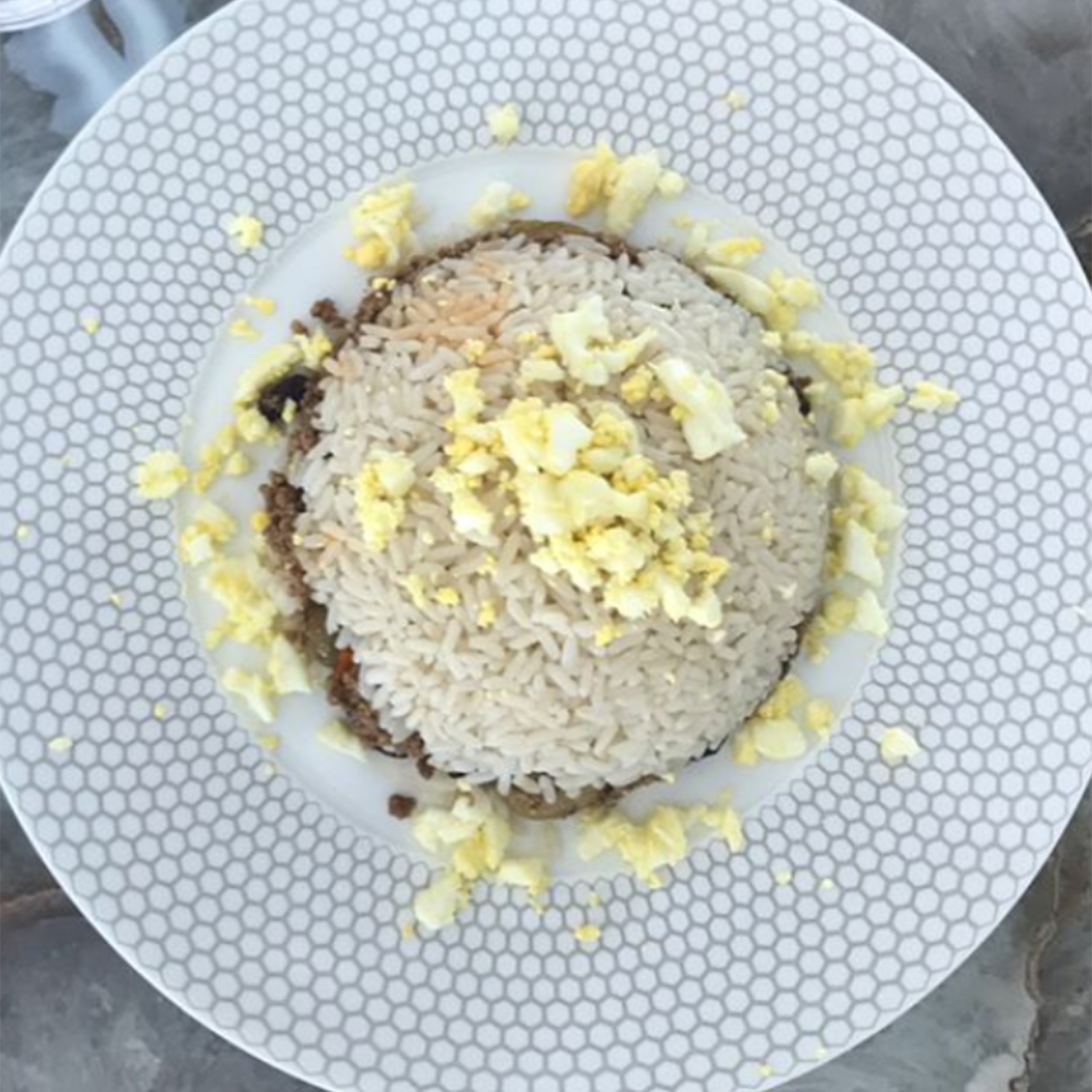 3 cups cooked rice

1/2 medium onion, chopped

1/2 medium green bell pepper, chopped

1 Roma tomato, chopped

2 cloves of garlic

1/4 cup raisins, finely chopped

2 tbsp olive oil + 1 tbsp olive oil

1 lb lean ground beef or turkey

4 large hard boiled eggs, chopped

salt and pepper to taste
Place raisins in a small bowl and cover in water. Allow to soak for 10-15 minutes. Drain and set aside.

In a food processor or blender, add onion, green bell pepper, tomato, and garlic. Puree until smooth or desired consistency.

Using a skillet over medium heat, add the pureed mixture with olive oil. Cook for 5 minutes until fragrant and some liquid has evaporated.

Add the ground beef to the skillet and cook while breaking the beef into small pieces. Add raisins halfway through cooking the ground beef. Continue to cook the meat until well done.

In a small bowl, scoop 1/4 cup rice into the bowl. With a spatula, lightly press on the rice to pack it down. Then scoop about 1/4 cup of ground beef mixture and place on top of rice. Press down again with the spatula.

Flip the bowl over onto the serving plate and sprinkle half of one chopped boiled egg on top. Serve warm.
One serving provides 1/2 oz eq grains and 1 1/2 oz eq meat/meat alternate