Sesame Street in Communities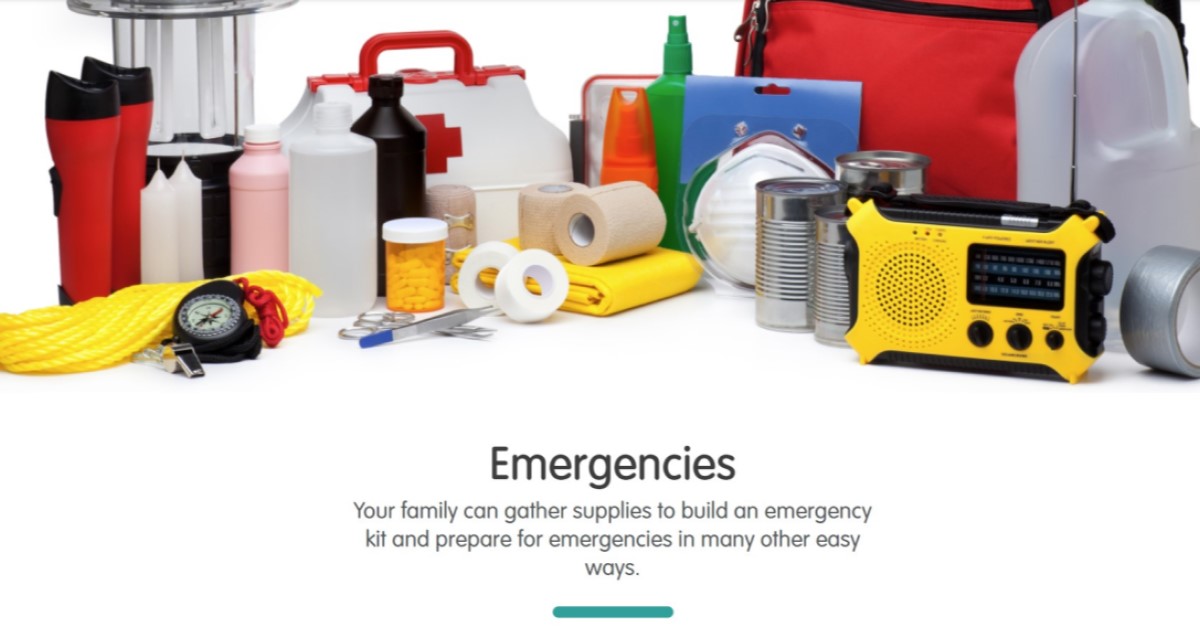 Our partners at Sesame Street in Communities have resources to help children and families cope with disasters and prepare for the unexpected. Their Emergencies topic page has videos, printable activities, and articles to support families after experiencing a natural disaster. If you're in a disaster-prone area, be sure to share these resources with the families you serve. 
Customize your family's own emergency plan. Together with kids, fill out these pages. You can print them or save and email them to the important people in kids' lives. Display where kids can see it. From time to time, ask kids about the important people and places in your plan. 
Learn what goes into an emergency kit. After watching the video together, start building your own emergency kit. This can seem like a big job, but start by having kids help you find useful things that you already have.  Decide on a place to keep your emergency kit. 
Watch these videos together. Let your child(ren) know it's good to ask you questions about what they see in the videos, and about everything that's happening around them. See common questions after a disaster and possible ways to respond. 
Hurricanes, storms, and other natural disasters can be difficult for young children who may not fully understand what's going on around them. These tips, activities, and videos can help them feel safe, cope with emotions, and understand that there is hope for the future. 
When we care for ourselves, we're better able comfort and protect children. Here are some ideas you can try right now. If you're working to serve others within your community, you can print this page and post it or distribute it to other adults.  
For more resources to help you and those in your care plan for and cope with emergencies, visit SSIC's Emergencies page.