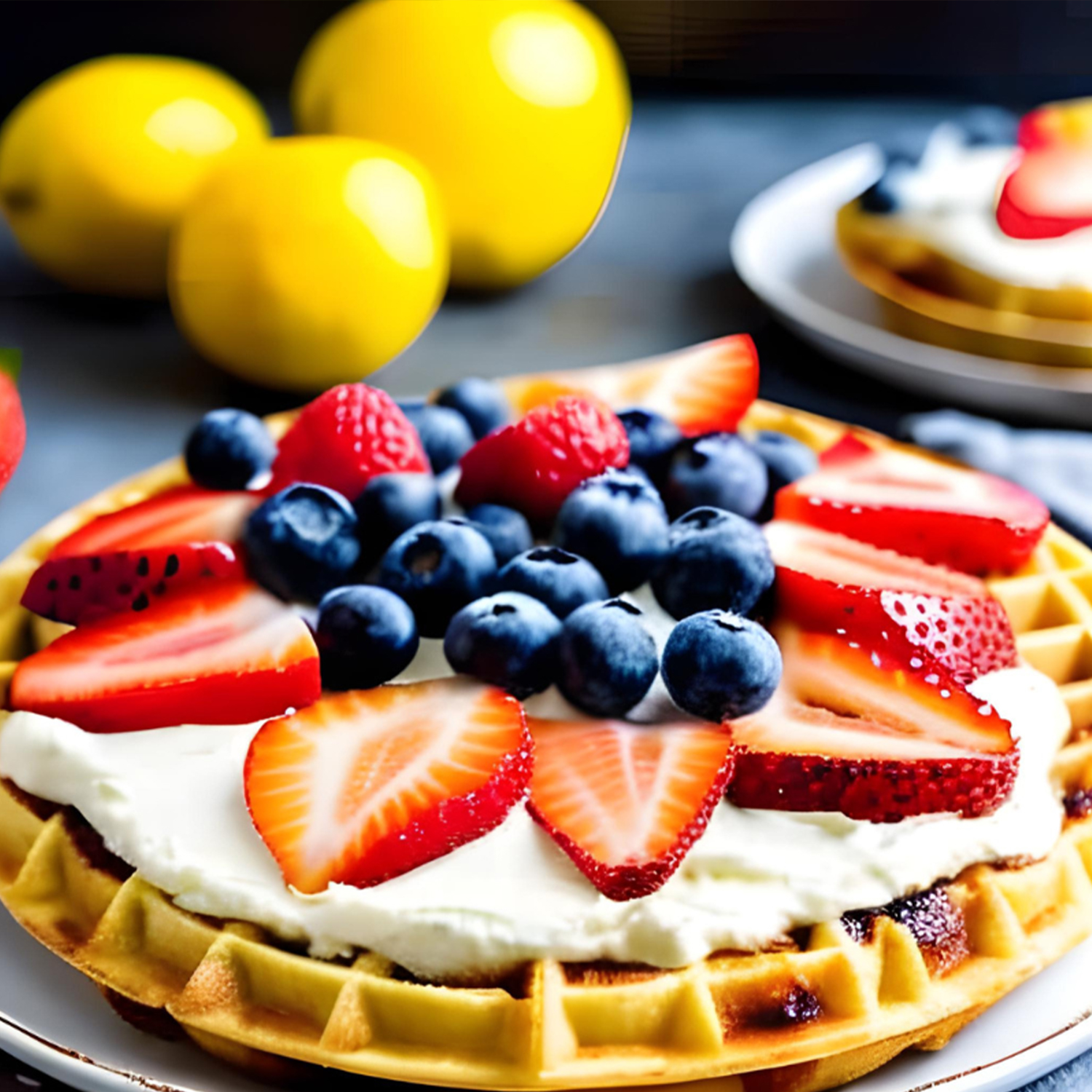 5 WGR waffles (1 oz eq. each)

2/3 cup low-fat cream cheese, softened

1 tsp vanilla extract

5 cups your choice of fruits (kiwi, strawberries, blueberries, raspberries, banana, pineapple, etc.)

2 tbsp maple syrup (optional)
In a bowl, whisk together the cream cheese, syrup and vanilla.

Spread two tablespoons evenly on top of each waffle.

Cut each waffle into 4 equal pieces that look like pizza slices.

Serve 2 waffle slices and 1/2 cup of mixed fruit on a plate. Have children add their own fruit topping to their fruit pizza!
One serving provides 1/2 oz eq. grains and 1/2 cup fruit