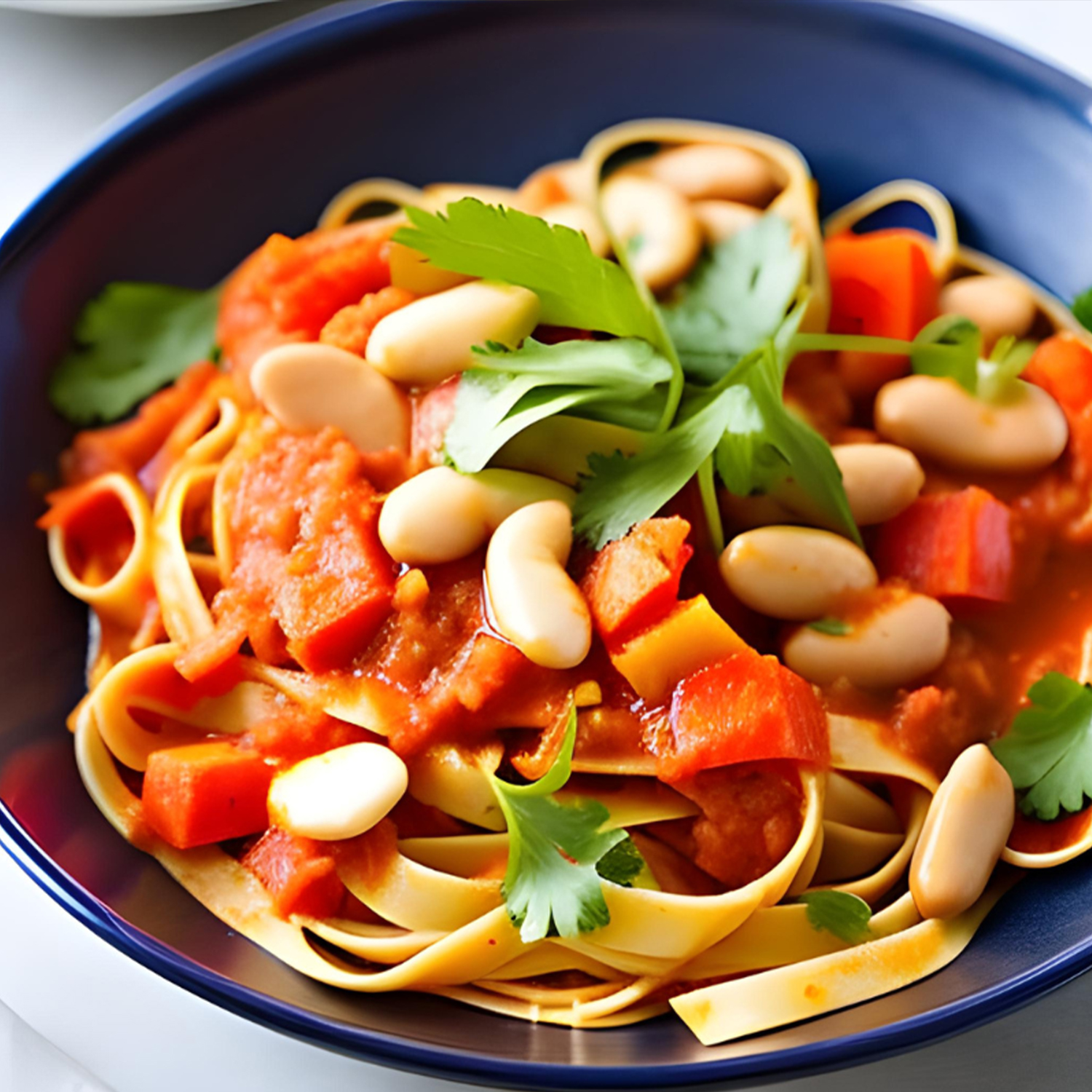 2 tbsp vegetable oil

1/2 cup white onion, diced

1 1/2 cup carrots, diced

2 (24 oz) jars pasta sauce

1/2 tsp dried sage

3/8 cup parmesan cheese

Salt and pepper to taste

1 cup vegetable broth

2 (15 oz) cans cannellini beans or navy beans, drained and rinsed

4 oz whole wheat linguine, cooked
In a large skillet, add carrots and just enough water that covers the carrots. Cover and boil for 10 minutes. Drain the water from the skillet.

Add oil and onion to the skillet, cook on medium-high heat. Sauté for 8-10 minutes until onion is tender.

Then, add sauce, sage, cheese, salt and pepper. Allow sauce to heat through until hot.

In a small pot, add broth and beans. Heat through.

Serve 1/4 cup linguini in a bowl then with a slotted spoon scoop 3/8 cup (6 tablespoons) of beans onto the linguine and add 1/2 cup of sauce.
One serving provides 1 1/2 oz eq. meat alternate, 1/2 oz eq. grains and 1/3 cup vegetable